What Is The Most Protective Hockey Helmet?
Life would be so much easier if hockey helmet manufacturers just let us know which one of their helmets was the most protective.
That way we wouldn't have to waste time and money buying their lesser quality hockey helmet models, not to mention putting our heads at risk of injury.
The manufacturers could also benefit from this by phasing out all those inferior models that the buying public doesn't want anymore and put all their resources into producing the one and only most protective hockey helmet.
Win-win for everyone!
So, why don't hockey helmet manufacturers release a new helmet and market it as 'The Most Protective Hockey Helmet'?
The bad news is that there is no way that any manufacturer would market their helmet as being the most protective.
Why?
Because if they promoted one helmet as being the most protective, then they are essentially saying that the rest of their helmets won't protect you and "we just want your money!"
Page Content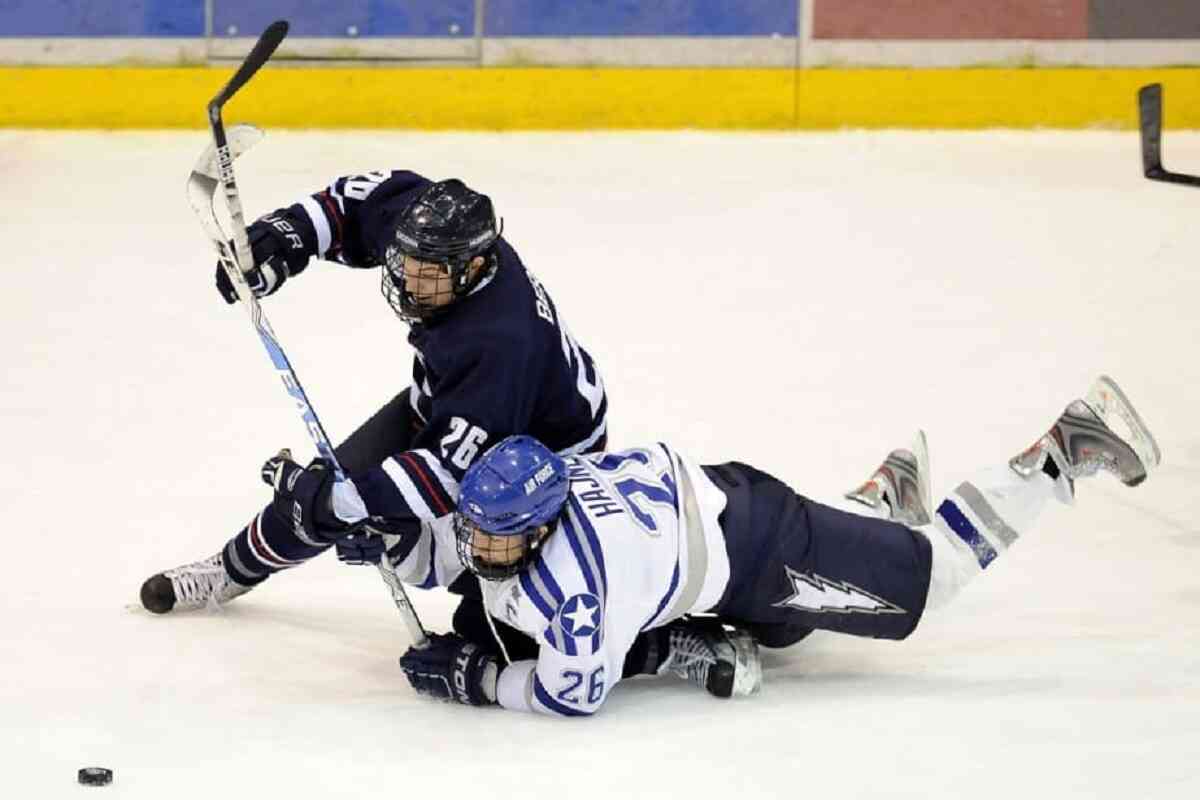 Disclosure: As an Avantlink and Amazon Associate, we earn from qualifying purchases. Disclosure Statement.
Not only that but if a consumer were to suffer a head injury while wearing one of the inferior quality hockey helmets, then they could sue the manufacturer for selling them defective equipment.
At the same time, if a consumer were to suffer a head injury while wearing the most protective hockey helmet, then the consumer could sue the company for making false claims about their product.
So, while most manufacturers would like to say this or that model of hockey helmet is the best, the most number-one protective hockey helmet in the whole wide world, they can't really say that.
Regardless of that, we can use our own commonsense to assess which helmet could be considered the most protective, or closest to being, the most protective helmet. There are obviously certain things to take into consideration when looking to buy a new helmet.
For example, would you buy a hockey helmet that was not HECC certified? Probably not.
So, we can take a sensible approach to determine which helmet or helmets might come close to being considered the most protective hockey helmet.
When looking for a hockey helmet that's going to afford you the best protection, you should be looking for the following:
– Safety Certification.
– MIPS technology.
– EPP foam helmet liner.
– Properly fitting helmet.
Safety Certification
In the United States, there are several Safety Standards related to ice hockey, but the one we are interested in is ASTM F1045-16 (Standard Performance Specification for Ice Hockey Helmets). This Standard covers the performance requirement of ice hockey helmets as well as the area of coverage of the helmet around the head. Compliance with ASTM F1045-16 pertains to the impact testing of the helmets as well as the elongation of the chinstrap and its attachment to the helmet.
This content was originally published on headsdontbounce.com. If it appears on another website, it is a violation of the copyright owned by headsdontbounce.com.
Compliance with ASTM F1045-16 is a good thing as it ensures that the helmet you are wearing will be able to withstand certain types of impact that a player may sustain during the course of a game.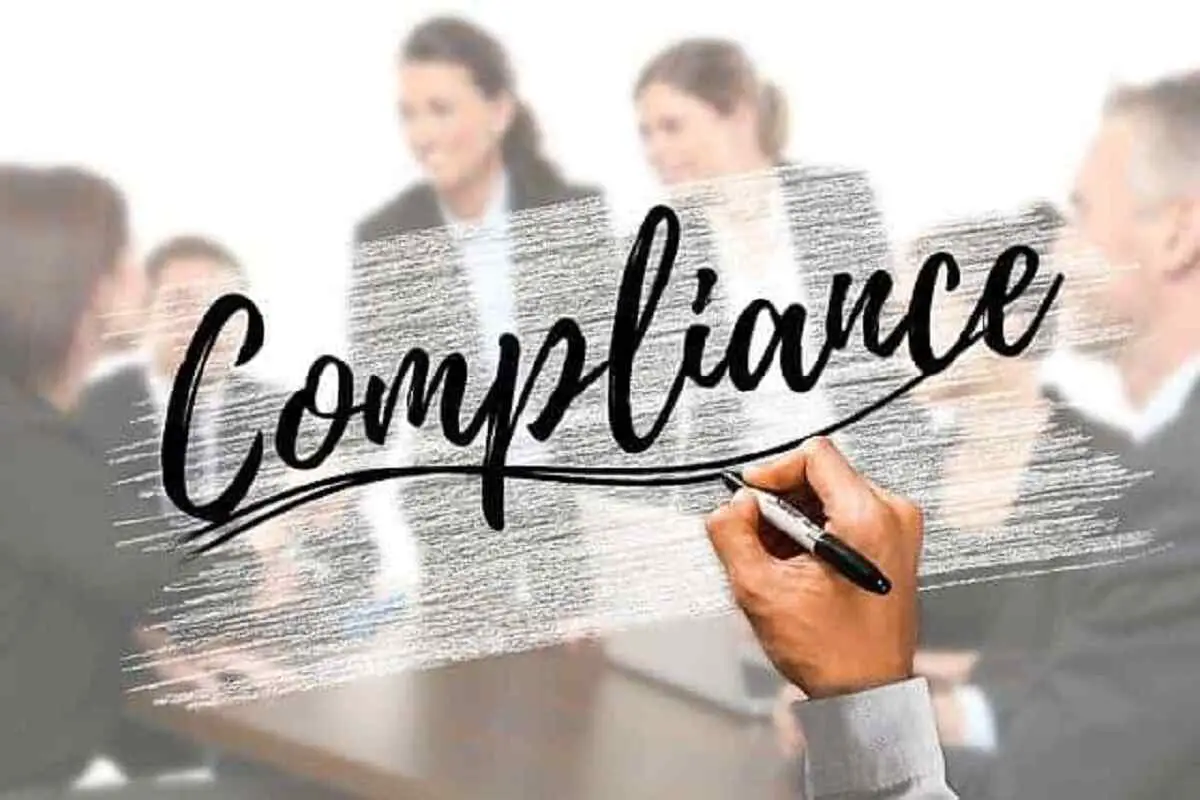 Despite being in compliance with ASTM F1045-16, USA Hockey, the body governing competitive Ice Hockey in the United States, requires all helmets to be certified by the HECC (Hockey Equipment Certification Council), which is a non-profit organization founded in 1978 at the request of USA Hockey. The National Federation of State High School Associations (NFHS) also requires players to wear HECC certified helmets.
RECOMMENDED: Last NHL Player to Not Wear a Helmet
Even if there was no HECC, it would be highly unlikely that any serious player would play ice hockey wearing a helmet that did not meet the ASTM standard. If the helmet meets the requirements of the standard, then it will afford the player a much higher degree of protection than a non-compliant helmet.
In Europe, you should be looking for a helmet that complies with ISO 10256-2: 2016 (Protective Equipment For Use In Ice Hockey – Part 2: Head Protection For Skaters).
And in Canada, you should be in compliance with CSA Z262.1-15 (Ice hockey helmets).
MIPS Technology
The Multi-directional Impact Protection System (MIPS) has been around for several years, and as a result, its reputation is well-known by now. MIPS has been available for equestrian and bicycle helmets for more than 10 years, but the first MIPS ice hockey helmet was only released in November 2019. We'll take a look at that shortly.
MIPS could be likened to 'a helmet within a helmet'. The MIPS lining inside the helmet cradles the head, and during an impact, it can rotate by 10 – 15 millimeters (that's roughly 0.4 – 0.6 of an inch). This significantly reduces the force on the brain by using a slip-plane layer inside the helmet reducing the chance of a concussion or brain damage.
If you would like to know more about MIPS technology, please read our article 'MIPS Helmet Technology' which can explain more for you.
You may already be aware of Virginia Tech's testing and rating of bicycle helmets which has been ongoing for several years now. It is interesting to notice how this testing has raised awareness among bicycle helmet manufacturers with most major brands now employing MIPS technology, as well as increasing the number of 5-star rated helmets, which equates to better helmet safety.
For example, during one round of bicycle helmet testing in 2018, thirty bicycle helmets were tested with only 4 of them receiving a 5-star rating, that's only 13.33%. During the tests in November 2019, 86 helmets were tested with a total of 29 achieving the 5-star rating, that's 33.72% of the total helmets tested, and a significant increase in bicycle helmet safety.
In the last round of Virginia Tech hockey helmet testing, there were 54 helmets tested, but only 1 achieved the 5-star rating, a mere 1.85% of the total helmets. That test was conducted prior to the release of the True Dynamic 9 Pro with MIPS which was released in November 2019. It will be interesting to see how the True Dynamic 9 will rank in the next round of testing, and also how many other helmet manufacturers adopt MIPS technology. It certainly would be encouraging to see a third of the hockey helmets tested achieve a 5-star rating!
EPP Foam Helmet Liner
Hockey helmets have a variety of foam liners used by different helmet manufacturers. The main foam liner in use being EPS (Expanded Polystyrene foam) which, unfortunately, is only suitable for a one-time impact before it needs to be replaced. Once EPS is crushed or squashed, it cannot return to its original shape, so it is unable to provide the protection that it could previously provide.
A common alternative to EPS is EPP (Expanded Polypropylene foam) which is harder than EPS and is a multi-impact foam which means that if it is crushed or squashed it can return to its original shape and continue to provide protection to the head. It can take several impacts and still be safe to use.
Of course, there are a few other types of foam liners in use by different manufacturers, but they don't seem to have been fully accepted in the mainstream. It's a little like the different technologies that have emerged since MIPS began to make an impact. Some will stand the test of time and some won't, but at the end of the day, there will be massive gains for the safety of hockey player's heads.
Properly Fitting Helmet
It cannot be stressed enough that the most important safety point of a helmet, any helmet, is that the helmet fits properly. It cannot be too loose. It cannot be too tight. It must be snug and comfortable. In fact, it should be so comfortable that you wouldn't be bothered wearing it all day long.
See our article on 'How To Know Your Helmet Size' to be sure how to have a correctly fitting helmet.
Could This Be The Most Protective Hockey Helmet?
It would appear that True Dynamic 9 Pro is the only hockey helmet that meets all of the above criteria.

Safety Certification ✔
MIPS technology ✔
EPP foam helmet liner ✔
Properly fitting helmet ✔
The Dynamic 9 Pro features a one-piece polycarbonate* outer shell fused with an inner EPP liner, making it the lightest helmet in its class; MIPS Brain Protection System built-in; a new personalized fit system; and, of course, HECC, CSA, and CE certification.
Personalized Fit
True Dynamic 9 Pro helmets come with interchangeable side and rear occipital Fitpads which are available in three thicknesses, providing a personalized fit for everyone and 360-degree adjustability. Interchangeable rear pads are available in 5mm, 10mm and 15mm thickness. Interchangeable side pads are available in 2mm, 6mm, and 10mm thickness.
In addition, the Dynamic 9 Pro fits snugly with its absor foam, vinyl nitril, and moisture-wicking hydrophobic layer to ensure maximum comfort while playing.
The Dynamic 9 Pro is available in 5 colors: Black, White, Navy, Red, and Royal Blue, and comes in three sizes:
| Size | Hat Size | Inches | Centimeters | Weight |
| --- | --- | --- | --- | --- |
| SMALL | 6⅝ – 7 | 20.9" – 22" | 53 – 56 cm | 425 grams |
| MEDIUM | 7 – 7⅜ | 22" – 23.2" | 56 – 59 cm | 470 grams |
| LARGE | 7⅜ – 7¾ | 23.2" – 24.4" | 59 – 62 cm | 515 grams |
The Cage
In True's enthusiasm to enter the ice hockey market with the first MIPS helmet, they forgot one very important thing. The Cage.
Yep, they designed and built a world-class super safe helmet but forgot that ice hockey players like to have a cage at the front of the helmet. Something about liking to have teeth to chew on their steak.
Nobody seems to be able to confirm, at this stage, whether True is scrambling to put together the perfect helmet cage or not, but in the meantime, there are some other brand cages that will fit, albeit with a little cursing along the way.
Cages that will fit the True Dynamic 9 Pro helmet, according to sportsexcellence.com

Bauer RE-AKT
CCM FM50
CCM FM680
Warrior Alpha One
Icewarehouse also lists all of the above and includes Bauer Profile III. They also add the following note, "Most (of the above) cages require the Bauer Long Helmet Screw to mount J-clips (4 screws required) to the True Helmet."
If you liked this post, why not share it with your friends.