Whenever you watch English riders, you'll notice that they wear stylish equestrian helmets to protect their heads. Yet, Western riders very rarely wear riding helmets. What's the deal and why aren't they protecting their heads?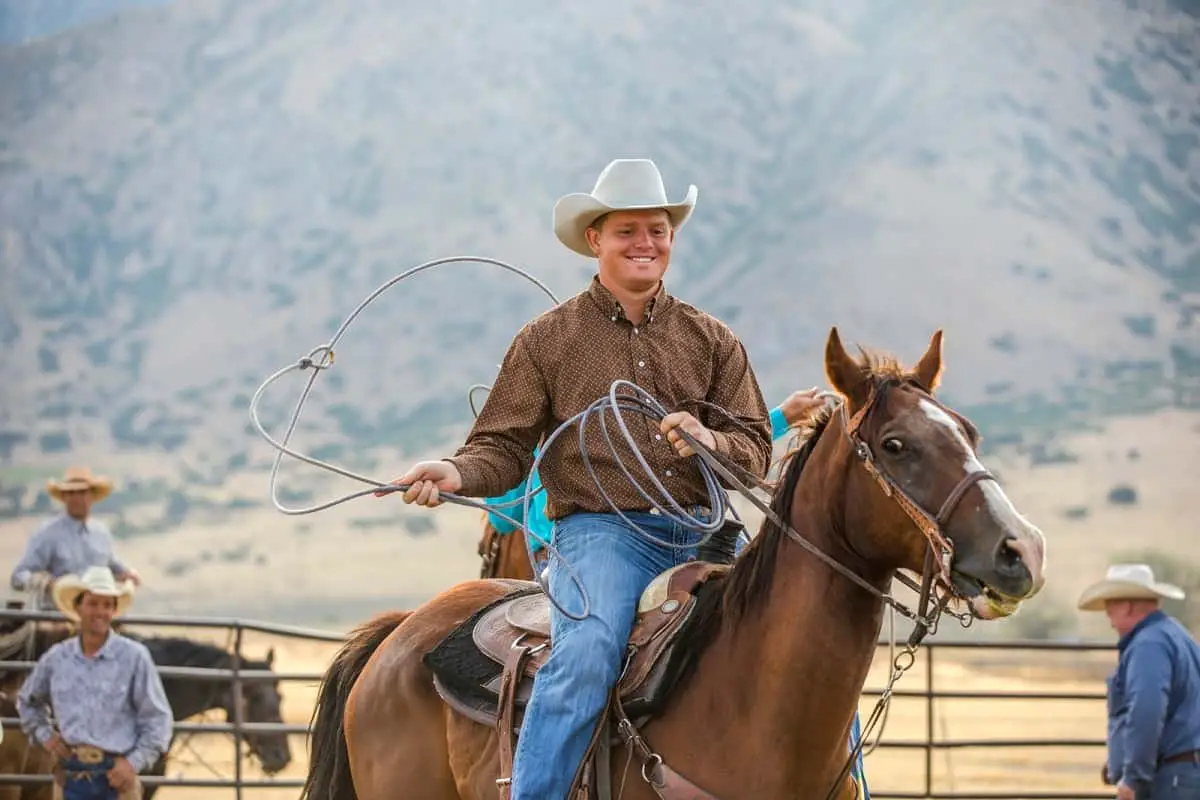 As an Avantlink and Amazon Associate, we earn from qualifying purchases. Disclosure Statement.
At heart, Western riders prefer to stick with a cowboy hat rather than wear an equestrian helmet because of the image and traditions that surround Western riding. This choice puts riders at risk, though, so a small but smart population of young riders are starting to wear helmets.
In this article, we'll dive into Western riding culture and explore why riders are hesitant to wear helmets. We'll also explain why this needlessly puts riders at risk and what they should do about it.
JUMP TO :
Western Riding Culture is All About Hats
Is Culture Enough of a Reason to Not Wear a Helmet?
+++Do Western Riders Struggle to Find Good Helmets?
Risking Your Health is Stylish
Conclusion

Western Riding Culture is All About Hats
Close your eyes and imagine a Western rider. Odds are you imagine a cowboy sitting on the back of a horse wearing a signature rodeo or cattleman hat. It's a simple choice but it says a lot about the rider—mainly that they identify with the Western riding culture. It may come from peer pressure but links the rider to their culture.
Also, some riders prefer to not wear a helmet out of comfort. Wearing a cowboy hat is, without a doubt, cooler and more comfortable than wearing a hot and heavy helmet. Cowboy hats have a wide brim that keeps the sun off your face and can even be used as a fan on a hot day.
Western riding culture also embodies the rough and tumble image of a cowboy—an invincible and heroic youth who rides off into the sunset as a victorious do-gooder. This culture can encourage some young riders to live up to that image by shirking a safety helmet.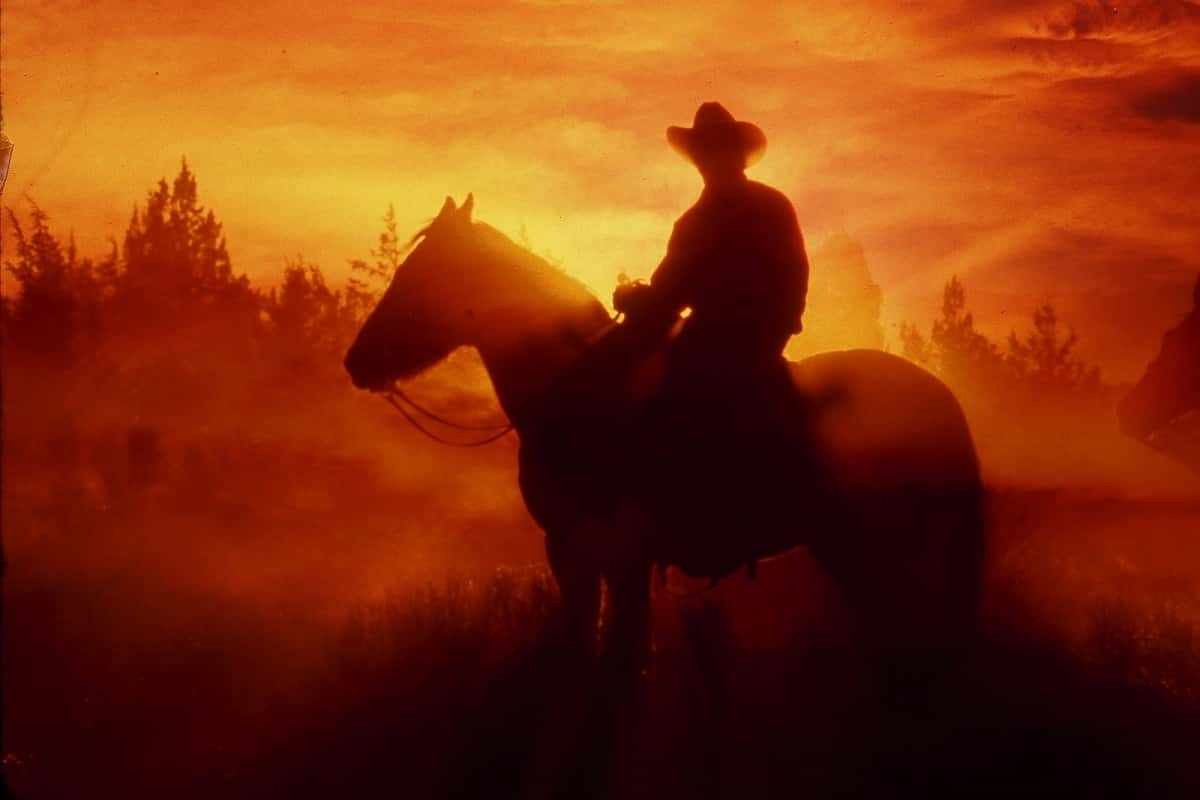 It's not necessarily that they think they're invincible but they certainly don't see the danger in riding without a helmet. Even at rodeos and bull-riding competitions, you'll find that many Western riders refuse to wear helmets out of image and culture.
Is Culture Enough of a Reason to Not Wear a Helmet?
Riding like a cowboy in a western movie might seem macho but there's nothing tough about cracking your head on a rock after getting thrown off of a horse. Tradition is not a good excuse to skip out on a riding helmet. It should go without saying that your safety should always come first.
While many Western riders might scoff at English riders who don a helmet, it's simply more practical to wear a helmet. Over the years, manufacturers have made helmets more stylish, lighter, and more comfortable for riders. At this point, it only makes sense to stick with safety over style.
Do Western Riders Struggle to Find Good Helmets?
Maybe western riders just struggle to find comfortable riding helmets? While it's certainly possible, we think it has more to do with tradition. Finding a good helmet is a process of trial and error but it's not impossible.
RECOMMENDED: Horse Riding Helmets for Kids
Riders should look for a helmet that's both comfortable and fits well. Western riders could likely find everything they need at a quality tack shop where they could try on a variety of helmets, seek out advice from the sales clerk, and get some more information on why a riding helmet matters. They may even be able to get their helmet adjusted to their head.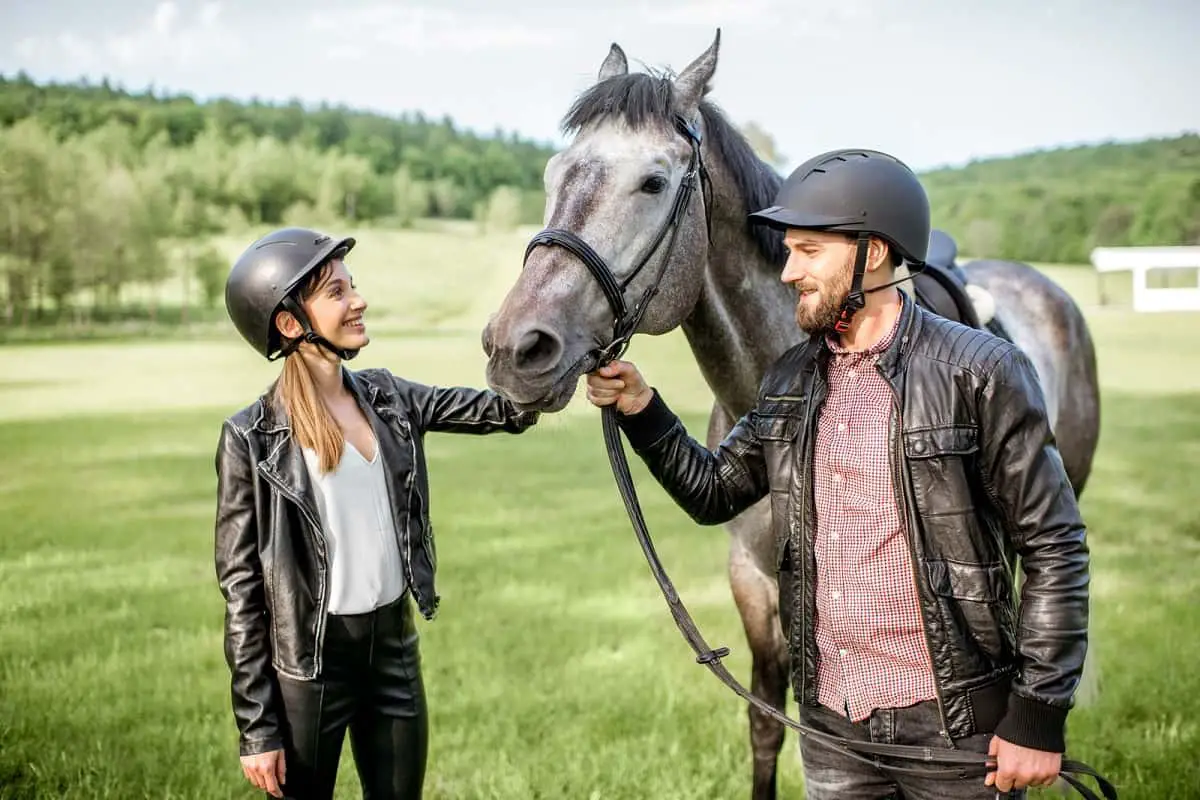 Risking Your Health is Stylish
As cool as cowboys might look riding without a helmet, risking your health to stick with an aesthetic or culture isn't very smart. Western riders who prefer to wear a cowboy hat put themselves at risk of traumatic brain injuries every time they ride.
This content was originally published on headsdontbounce.com. If it appears on another website, it is a violation of the copyright owned by headsdontbounce.com.
Unfortunately, young riders are at more risk of injury. Because they lack the experience of an older rider, they're more likely to be injured if they lose control of their mount. If they are thrown from a horse without a helmet, they could suffer brain damage or even die. Yet, likewise, young Western riders are more likely to succumb to peer pressure to adhere to a cultural tradition.
SUGGESTED: Horse Riding Helmets For Toddlers
Western movies from the 1960s and '70s might have given older riders an overly romanticized idea of what it means to be a Western rider but that doesn't mean our kids need to grow up with the same dangerous riding culture. Skip the Stetson and opt for a comfortable and safe equestrian helmet instead.
Conclusion
Compared to English riders, Western riders have a certain image to uphold as rugged individuals decked out in style with a cowboy hat to top it off. It's a cultural signifier that sets them apart from their counterparts in Europe and gentrified New England.
While this lack of safety stems from cultural tradition, it puts Western riders at risk of brain injury. Therefore, we don't advocate skipping a helmet when you ride, just to look like a cowboy.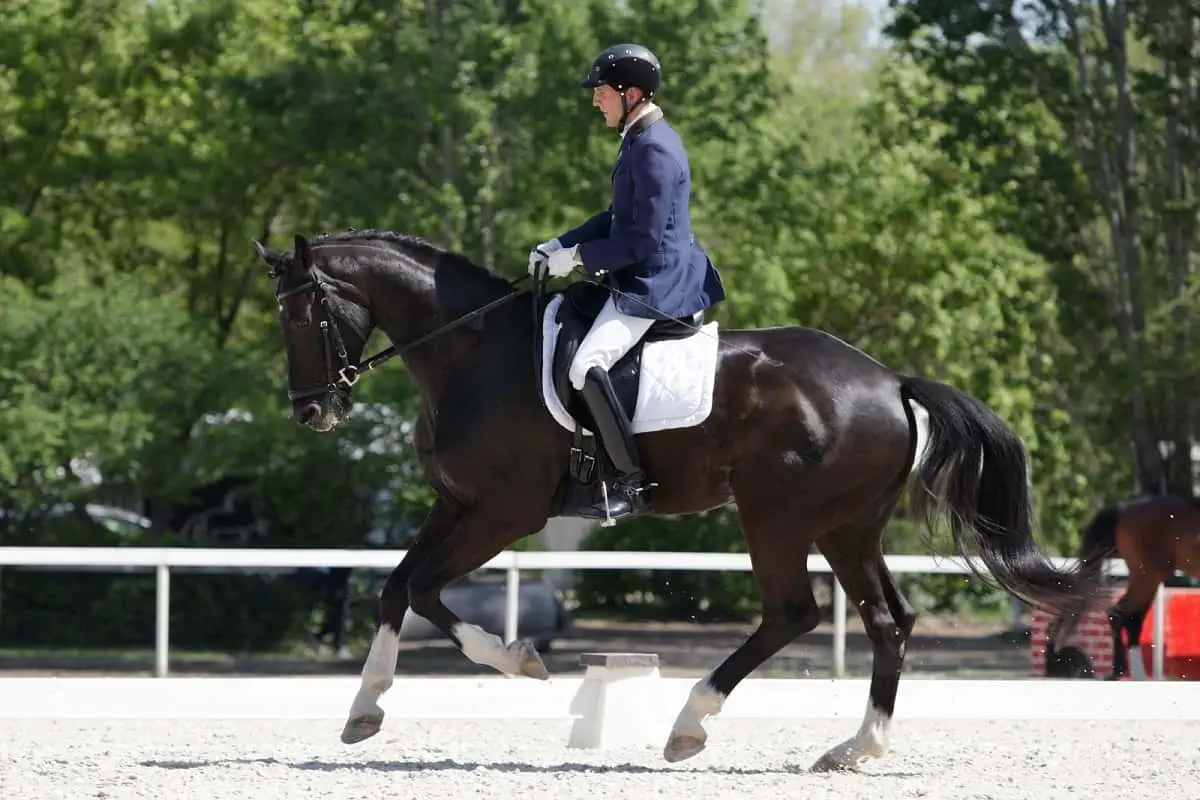 You Might Also Like:

– Do Horse Riding Helmets Expire?
– What To Do With Expired Helmets
– What Are Equestrian Helmets Made Of?
– Why Wear A Helmet When Riding A Horse?