How Much Does An NFL Helmet Cost?
Football is an action-packed, physically challenging contact sport. Because the risk of head injuries while playing football is so high, you'll want to get your young athlete a football helmet that offers the best head protection.
"How much does an NFL helmet cost" is probably one of the burning questions you'll ask before shopping for an football helmet.
Some football helmets retail at less than $100, while others cost over $500. But why do they differ in price points?
KEY TAKEAWAYS
* Football helmet prices vary due to materials used and features added to the helmet.
* It's possible to find good quality, SEI certified helmets at reasonable prices.
* A list of current NOCSAE certified football helmets can be found on the SEI website.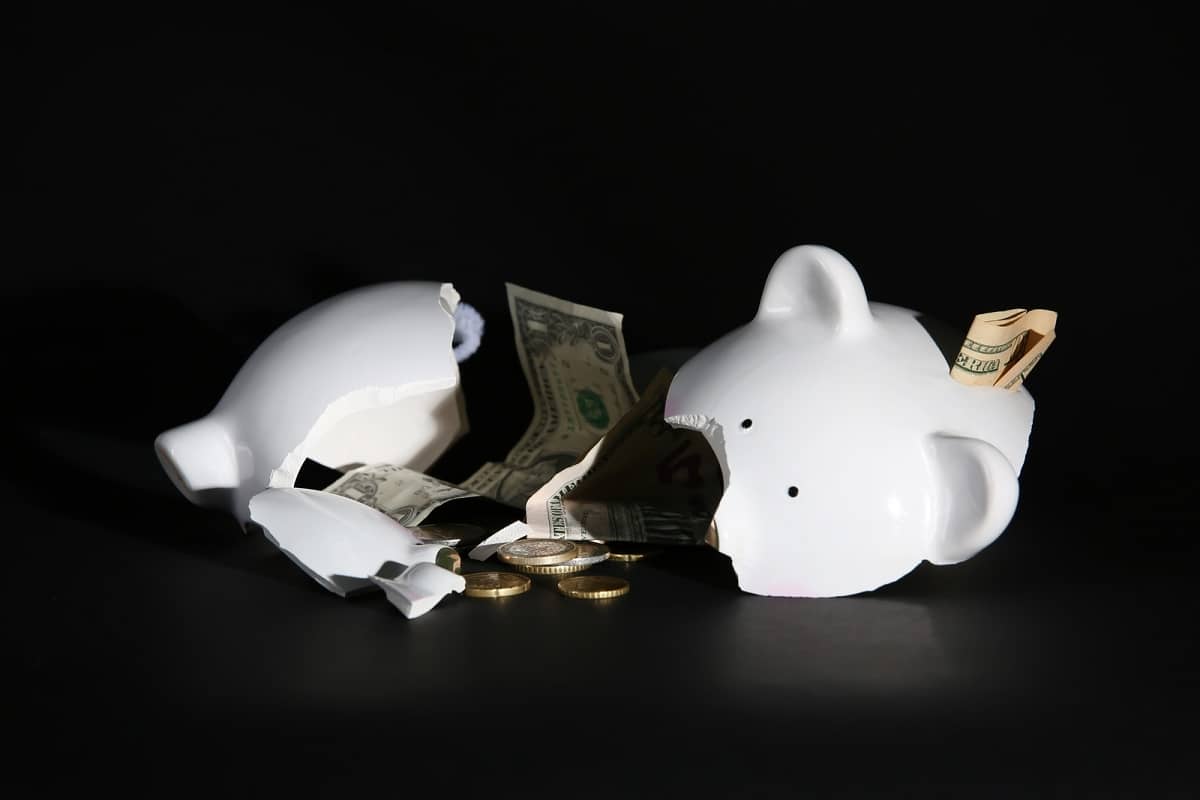 Disclosure: As an Avantlink and Amazon Associate, we earn from qualifying purchases. Disclosure Statement.
Page Content
How Much Does An NFL Helmet Cost?
The cost of a football helmet typically depends on the helmet's style, size, and color. The type of materials used in making the helmet also affects the price. If the football helmet is equipped with additional safety features, its price can also go higher than standard helmets.
Considerations Before Buying a Football Helmet
Deciding on what type of football helmet to buy for your child can be a daunting task, especially if it's your first time getting one. Even if your child has been playing football for a while, buying him a new helmet can also be confusing as helmet brands often come up with models that feature new technologies.
Before you buy a football helmet, you need to consider these factors.
Your Budget
How much you spend on a youth football helmet is entirely up to you but it is always a good idea to set a limit. Setting a budget not only helps in narrowing down your choices but also lets you have more control over your spending.
If you are in a good financial position, then you can splurge and get your young athlete a good-looking helmet that's packed with all the latest features. However, if you are on a tight budget, keep in mind that you can also find a good-quality youth helmet at an affordable price.
How Often Your Child Plays Football
Does your child play football competitively or just for fun? How many games is he going to play in a season?
You need to look for a helmet that not only looks good on the head but also can stand up to wear and tear. Remember, if your youth player uses the helmet frequently, the greater the chances that it can get cracks, scratches, or be damaged.
Youth helmets are designed for middle schoolers or players whose ages fall between 10 and 14 years old. Typically, most football helmets have a lifespan of 10 years. Because of the long shelf-life, your child can use one helmet throughout middle school before an upgrade to an adult or varsity helmet is necessary.
A helmet may only need a replacement if a part (or parts) of it gets broken or hairline cracks appear on the surface of the outer shell, making it less safe to use. You might also need to buy a new football helmet if your child outgrows it and needs a larger-sized one.
The Position your Child Plays in the Team
The cost of a football helmet may vary based on whether it's used for a defensive or offensive position. For example, if your youngster is a linebacker or cornerback, they need a helmet with a closed cage facemask. Because such positions are prone to helmet-to-helmet or helmet-to-body hits and tackles, they need maximum protection on the face without limiting their field of vision.
This content was originally published on headsdontbounce.com. If it appears on another website, it is a violation of the copyright owned by headsdontbounce.com.
Meanwhile, if your child plays the wide receiver position, you can get them an open cage facemask. This type of facemask is open around the eyes and has horizontal bars from the nose level and below. It gives the player a better view of their surroundings to catch passes and run the ball.
Helmet Certifications
Look for a football helmet that bears the National Operating Committee for Sports Equipment (NOCSAE) sticker. A football helmet will have a seal with "Meets NOCSAE Standard" written on it if it passes the institution's performance standards as certified by the Safety Equipment Institute (SEI).
Helmet Features
Below are must-have features you need to look for when buying a football helmet:
• Outer shell
The outer shell of many youth helmets is typically made from either ABS or polycarbonate material. Both are lightweight and offer excellent head protection. But of the two, polycarbonate is the more expensive option because it is stronger when it comes to dealing with helmet-to-helmet collision.
• Padding or cushion
Besides shock absorption and impact protection, a helmet's padding allows you to adjust the fit of the helmet to your head. Some helmets come with pre-sized, removable padding while others are inflatable. The helmet needs to feel snug around the head without being too tight. A helmet that is too tight can cause headaches which can impact the player's concentration.
• Facemask or faceguard
Some helmet models include a facemask in the package. Others, you can buy separately. Facemasks are usually made from carbon steel because they aim to protect your face against frontal impact.
Facemask designs are position-specific. For example, quarterbacks and wide receivers are suggested to use facemasks that offer oral protection, so they can have an unobstructed view of the playing field. Meanwhile, facemasks that protect the mouth, jaw, and nose are suitable for linemen or other positions that frequently suffer hard blows.
• Chinstrap
Other than holding the helmet in place, the chin strap protects the chin from helmet-to-chin impact. You can find them in soft cup or hard cup varieties. Some chin straps only have a single band, while others have double or quadruple straps.
• Mouthguard
In addition to the facemask, a mouth guard shields the lips, teeth, and gums. It is usually tethered to the facemask via a strap or lanyard.
• Visor or eye shield
A visor or eye shield is an optional accessory that protects your face from rain and sunlight. Some come in tinted versions. Do note that not all leagues allow the use of a visor, so it's better to check with your child's coach before getting one.
Features Affecting Football Helmet Price?
Standard football helmets often possess the same basic features. Also, before they get sold, they undergo similar safety and performance testing. But why are some helmets more expensive than others?
Football helmet costs can rack up depending on the materials used in manufacturing the helmet. Additional features also affect the price. Consider the ones below.
• TPU Cushioning
Compared to regular foam padding, TPU cushioning is better at absorbing and distributing impact forces. TPU cushioning also feels cooler, needs no break-in, and possesses anti-bacterial and anti-fungal properties.
• Inflatable Liners
Inflatable liners or air liners let you fit the helmet according to your child's head size. This type of helmet liner eliminates the need to buy separate thicker or thinner pads.
• Quick-Release System
A quick-release system lets you remove the helmet by just pressing a button. While it is bulkier than regular buckles, it is more convenient in case of emergencies.
• Stabilization System
Stabilizers are typically located in the jaw area for a snug fit. They help enhance the helmet's ability to stay in position in case of collisions.
• Customizations
Adding decals and stickers to a helmet entails additional cost. Expect to pay extra too, if you want to paint a football helmet in a custom color.
What are NFL Approved Helmets?
In an effort to address the growing concerns on NFL players being exposed to the risk of concussions due to head collisions, the NFL and NFLPA have crafted helmet performance standards to determine which helmets are most capable of reducing the severity of impact.
The NFL and NFLPA engage independent biomechanical engineers to conduct rigorous laboratory testing on different football helmets. Football helmets undergo several testing environments that mimic in-game conditions which often lead to concussions. These tests have been done annually since 2015.
The results of helmet performance testing are released before the beginning of the football season.
The list shows the top-performing helmets, serving as a guide for professional football players and their coaching staff as to which football helmets are safe to wear on-field. The list also includes helmets that are not recommended for use and those that are strictly not allowed to be worn.
Cost of Football Helmets
As mentioned above, you can buy a decent helmet without breaking the bank. For example, you can go for the Vengeance A11 Youth helmet from Schutt Sports. Lighter than the original Vengeance helmet, this re-designed version is equipped with a polycarbonate shell and TPU cushioning technology for better impact protection.
The inner shell is outfitted with non-inflatable comfort liners that conform to the shape of the head for a more comfortable and customized fit. This youth helmet comes with interlink jaw pads to ensure that it won't move around or fall out. You can get a Vengeance A11 helmet for about $80, but the price can go up to around $130 depending on the size and color you choose.
If your budget is somewhere over the 100-dollar mark, you can opt for the Riddell Victor Youth Helmet. This football helmet features Riddell's Patented Side Impact Protection (PSIP) system that reduces the negative effects of side impacts. The outer shell is made from high-impact ABS, while the inner shell comes with inflatable liners at the jaw pads and the rear of the helmet to allow a more customized fit.
Riddell also manufactures a high-end helmet, the Speedflex Youth Helmet, which costs between $250 to $600. Besides being PSIP-equipped, the Speedflex is designed with a Flex system that helps in reducing impact on the helmet and facemask. This helmet for youth athletes also comes with a flexible liner and removable liner for maximum comfort. It also features the Ratchet-Loc system that allows you to adjust the fit of the chin strap, and an All-points quick-release system that enables you to detach the facemask with a push of a button.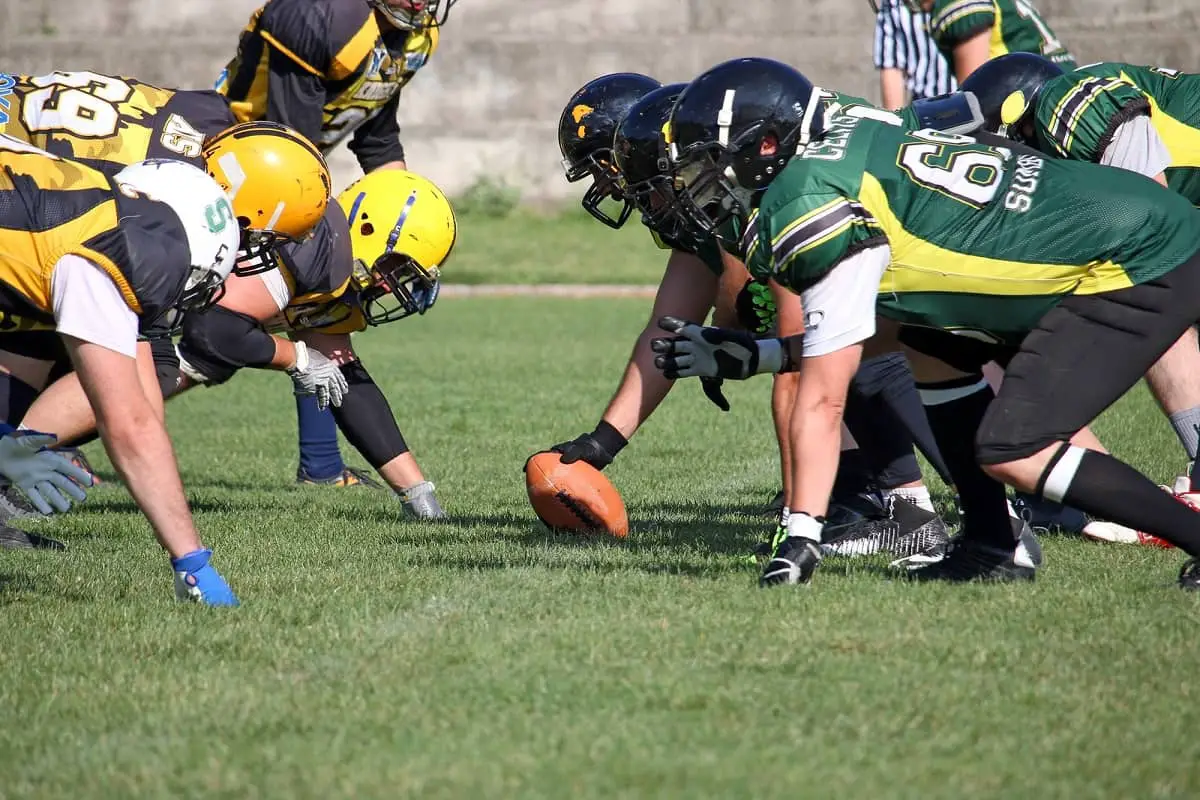 Frequently Asked Questions
Q. Will My Helmet Prevent Concussion?
A. A concussion is a type of traumatic brain injury (TBI) that results from a severe blow to the head. The force of impact moves the brain aggressively back and forth inside the skull, which can bruise or cause damage to the brain.
Bear in mind that no helmet can prevent a concussion. Once your child goes out and plays on the field, the risk of getting a concussion is always present. It doesn't matter how expensive or feature-rich the helmet he wears is. If the impact is strong enough to cause the head and brain to shake vigorously, a concussion can happen.
But wearing a helmet is still a must each time your child plays football. Helmets are designed to protect the head and reduce impact forces in case of jolts, bumps, and crashes that can lead to head injuries, such as cuts and scrapes.
Q. How Do I Know If My Helmet is NFL Approved?
A. As part of the league's initiative to address concussion panic and to guide players in choosing protective headgear, the NFL and NFLPA release a list of football helmets that meet the minimum performance standards.
Besides announcing the helmet rankings through a press release, the results of the performance testing are also shared via a poster for NFL players, coaches, medical, and training staff to see.
Do note that rankings may change from year to year. Top-performing helmets from earlier lists may have gone down to a lower category because of the emergence of helmets with new technologies. There are also instances where helmets that ranked in the past year no longer made it to the list of recommended helmets.
The SEI website maintains a list of current NOCSAE certified football helmets. The SEI list of Legacy Football Helmets is also available.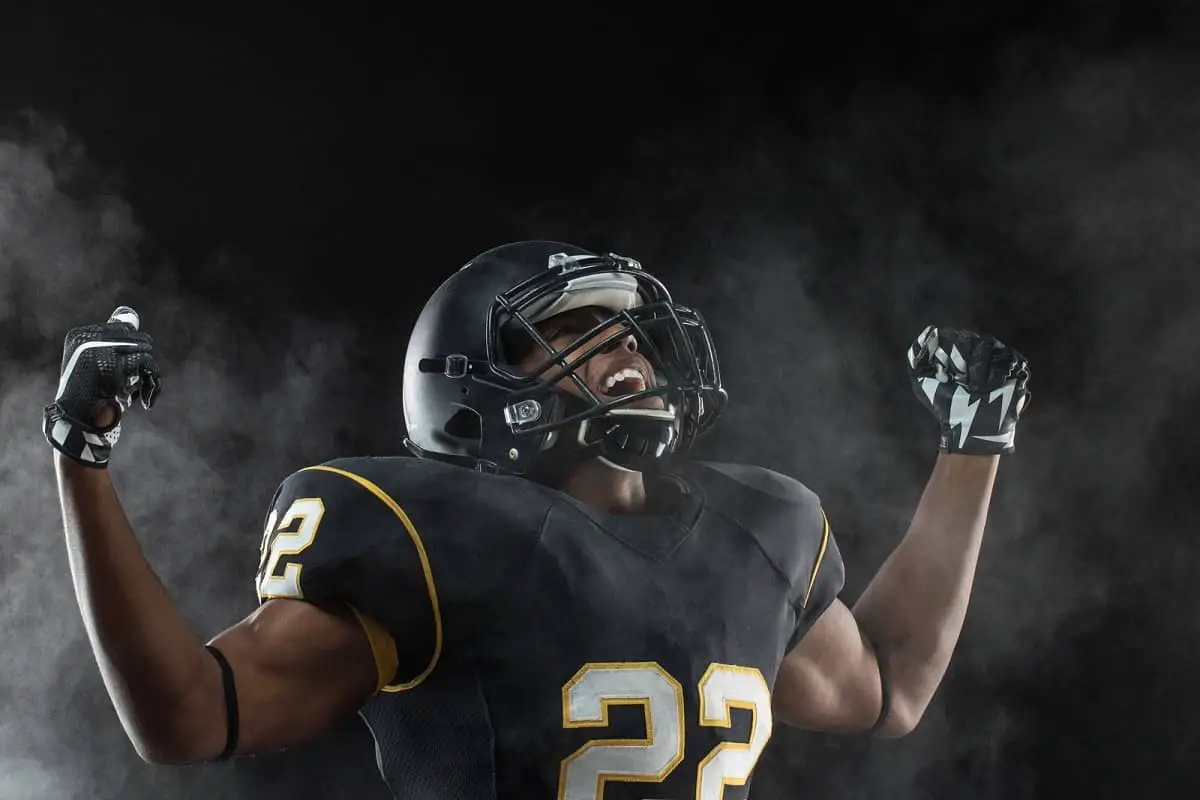 Q. Where Can I Find My Football Helmet Certification Sticker?
A. To know if a helmet meets the NOCSAE standards, look at the rear of the outer shell of the helmet. It should have a "Meets NOCSAE Standard" label, together with the logo of the helmet type, permanently branded or stamped on it. Some newer helmets will have labels indicating "SEI-Certified Meets NOCSAE Standards".
If the helmet has been reconditioned, undergoing performance testing is recommended to determine if it still meets the original standards. The recertification label bears the "Meets NOCSAE Standard" sticker along with the year it has been recertified and the name of the recertifying firm. Only members of the National Athletic Equipment Reconditioners Association (NAERA) may recertify helmets.
I hope we have covered the subject of 'how much does an NFL helmet cost' to your satisfaction. If you enjoyed this article, take a look at the related reads below for some more interesting reads!
If you liked this post, why not share it with your friends.