Lacrosse Helmet Vs Hockey Helmet
As a kid, the game of lacrosse always baffled me. It looked like a cross between hockey and tennis, where the players are armed with a hockey-like stick with a small fishing net at the end. Beyond that, I was really lost.
Now, I know you're wondering what the above has got to do with the subject of lacrosse helmet Vs hockey helmet, but, the answer is quite simple and that is because at our school we did use a mix of hockey and lacrosse helmets, but this was just school sports, not a real competition.
Let's take a look at the days when lacrosse players could wear hockey helmets; the difference between lacrosse helmets and hockey helmets; and, what safety regulations a lacrosse helmet needs to meet to protect the players in modern lacrosse competition.
Page Content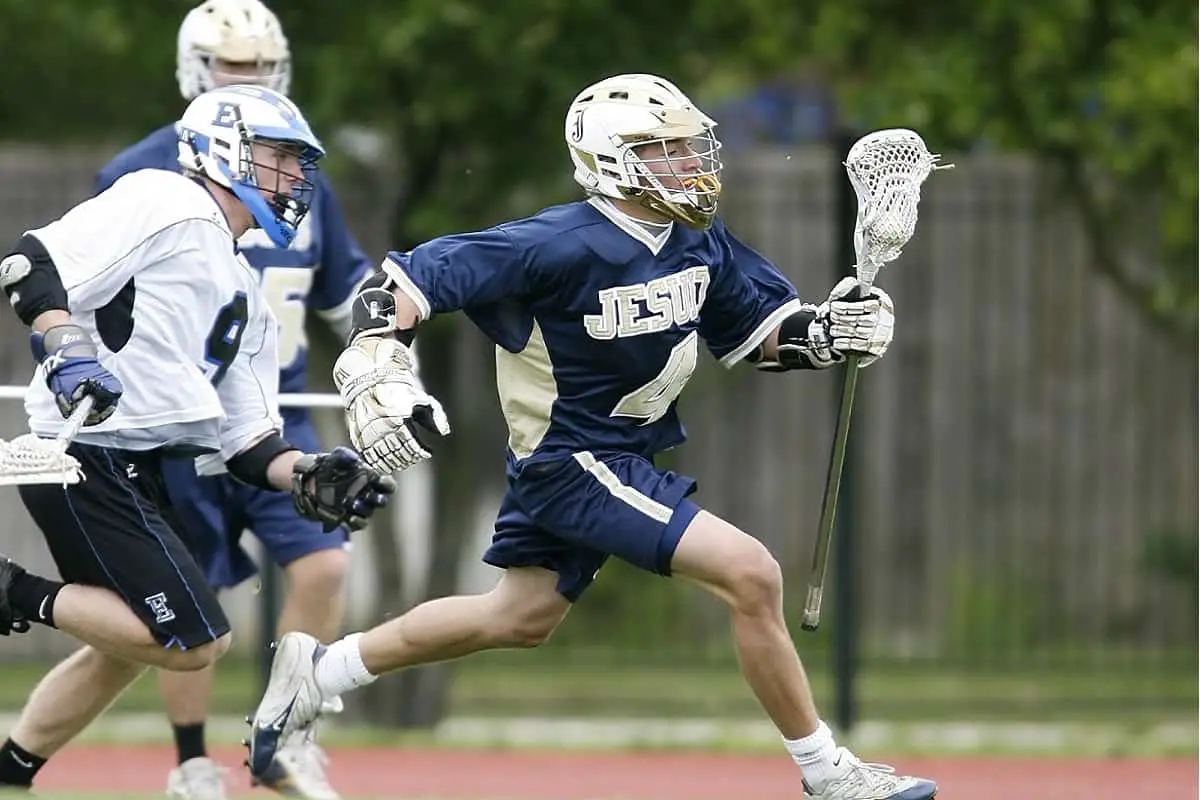 Disclosure: As an Avantlink and Amazon Associate, we earn from qualifying purchases. Disclosure Statement.
Can You Wear A Hockey Helmet For Lacrosse?
In modern-day men's lacrosse, all players must wear a helmet specifically designed for lacrosse. However, in the past, lacrosse players could wear hockey helmets or any kind of helmet they could lay their hands on.
As time marched on, sports began to take player safety more seriously, and as a result, changes were made to rules partly due to liability issues, but more so for improved player safety.
Interestingly, women's lacrosse players don't have to wear any helmets while playing the game, except for the goalie.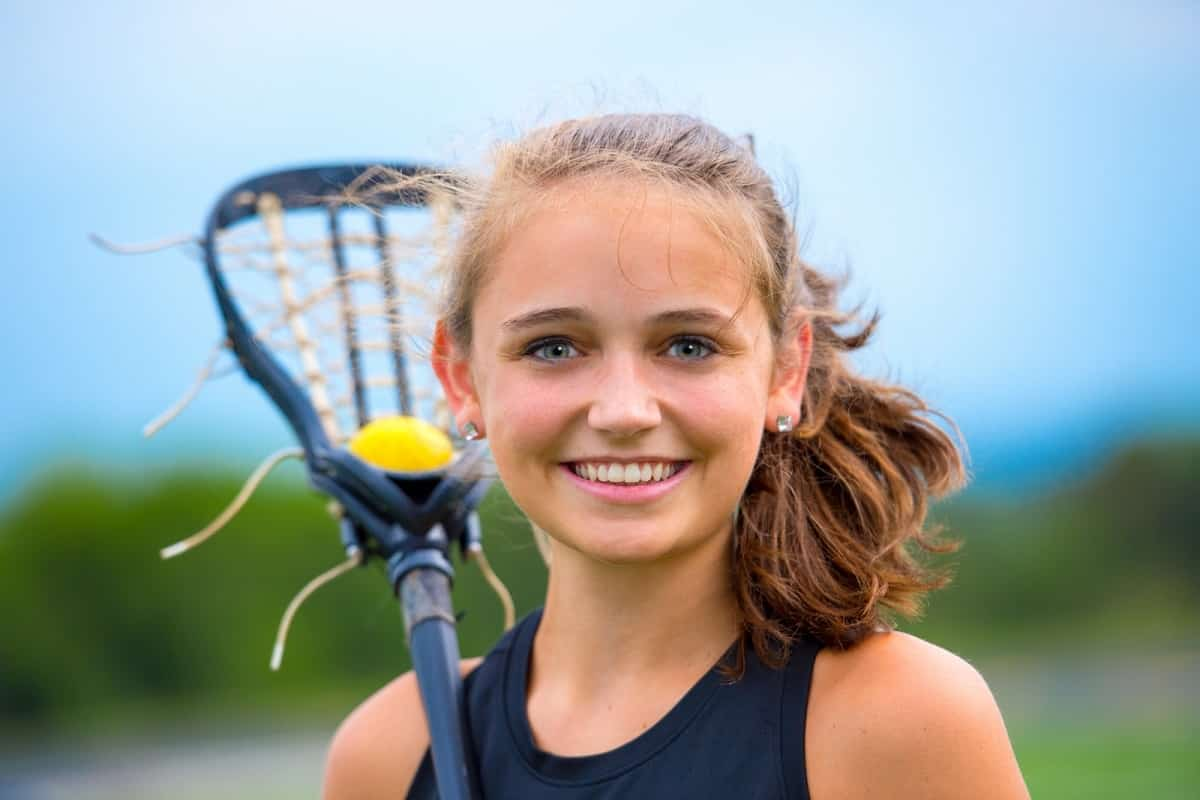 Lacrosse Players Wearing Hockey Helmets
It's a relatively recent phenomenon that men's lacrosse players have needed to wear a helmet while playing professional lacrosse.
For most of lacrosse's history, players would voluntarily wear helmets if that's what they were comfortable with. Therefore there weren't many regulations and standards specifically for lacrosse players wanting to protect their heads.
Without any specific regulations, lacrosse players could wear any helmet they wanted voluntarily. Some chose the weather caps popular with American football players, While others chose hockey helmets that provided a face mask to protect their face from ball impacts.
It wasn't until the 1980s and 90s, that they started to manufacture protective helmets that were specifically designed to protect against injuries that faced lacrosse players.
As for when the policy came into effect that players needed to wear helmets, it varies depending on the country, state, or province that you live in.
Most places started to implement the requirements of wearing a mask while playing professional men's lacrosse in 2012, which also prompted a review of regulations that would determine what exactly defined a lacrosse helmet.
Lacrosse Helmet Vs Hockey Helmet
The most significant difference between lacrosse and hockey helmets is the face mask or the cage structure that protects against balls striking the player's face. There are different injuries that lacrosse players can encounter that you wouldn't in hockey.
A lacrosse helmet needs to have a stiffer face mask because there are potential ball impacts in lacrosse that aren't in hockey that uses a puck. 
Another difference between hockey and lacrosse helmets is that lacrosse helmets mostly have a built-in chin cup. In contrast, hockey helmets attach a chin cup as an accessory to the helmet, and the built-in chin cup of the lacrosse helmet helps secure the face mask.
There's also some additional padding at the back of the helmet, which protects the back of the head.
There are plenty of companies specializing specifically in helmets, so it's crucial to get the proper measurements to fit the size properly.
Choosing A Lacrosse Helmet
When choosing a lacrosse helmet, be sure to choose a lacrosse helmet and not a hockey helmet.
It's of the utmost importance that your helmet is properly certified to the current standards of certification. One of the best ways for you to ensure that your prospective new helmet is properly certified is to choose from a major brand helmet manufacturer.
These days, there are many budget brands coming available which may have dubious claims of certification. Top name brands know what is expected of them and they will always deliver what is necessary in the way of proper head protection.
IMPORTANT: How to Know Your Helmet Size
Lacrosse Helmet Rules
USA Lacrosse, formerly known as US Lacrosse, publishes an equipment guide annually to provide guidance to parents and players on what equipment is required for each type of lacrosse and what standards must be met for the equipment.
A downloadable copy of the USA Lacrosse Equipment Guide (2021) is available from the USA Lacrosse website.
This content was originally published on headsdontbounce.com. If it appears on another website, it is a violation of the copyright owned by headsdontbounce.com.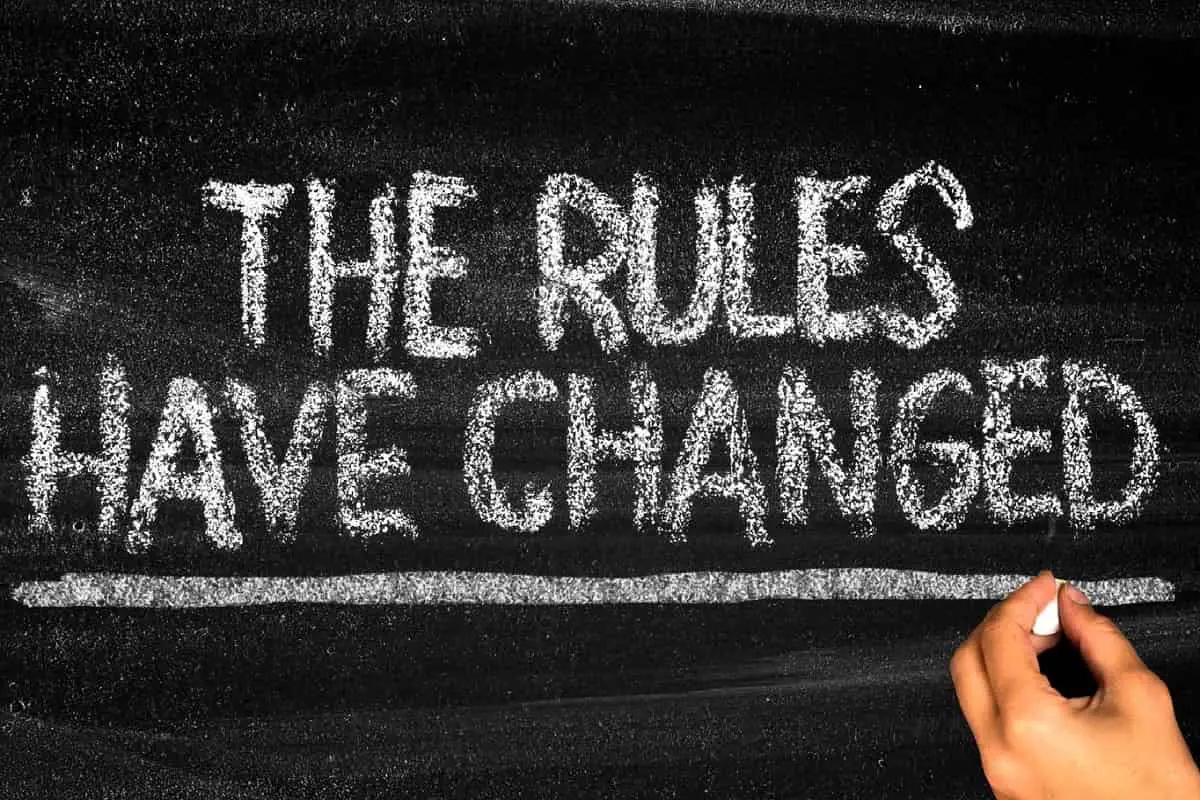 The parts that we are particularly interested in from the Lacrosse Equipment Guide are the words 'hockey' and 'helmets'. A quick search of the guide for the word 'hockey' yields only one result, which states in the Girls' Goalie Equipment for Leg Pads, "May not use field hockey goalie pads".
And that's it. Not a mention of hockey helmets. So now let's search for 'helmet'.
Let's summarize the results as follows:
Boys' Field Player Equipment
Required Equipment:
Helmet – meets NOCSAE lacrosse standard performance specification and SEI certified.

Boys' Goalie Equipment
Required Equipment:
Helmet – meets NOCSAE lacrosse standard performance specification and SEI certified.

Girls' Goalie Equipment
Required Equipment:
Helmet – meets NOCSAE lacrosse standard performance specification and SEI certified.

Box Player Equipment (Gender Neutral)
Required Equipment:
Helmet – meets NOCSAE lacrosse standard performance specification and SEI certified.

Box Goalie Equipment (Gender Neutral)
Required Equipment:
Helmet – meets NOCSAE lacrosse standard performance specification and SEI certified.
Just to be clear, 'meets NOCSAE lacrosse standard' refers to NOCSAE ND041 (Standard Performance Specification for Newly Manufactured Lacrosse Helmets with Faceguard).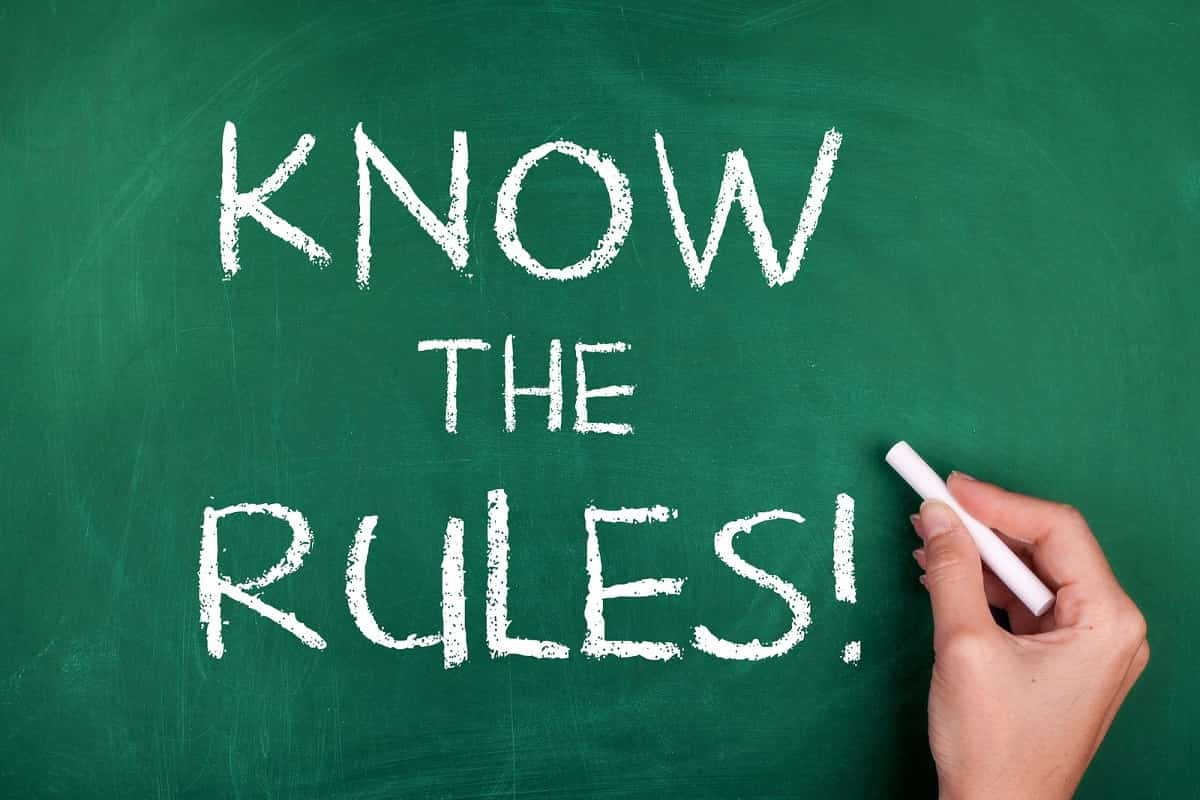 So, it would appear to be pretty clear that if you're going to play lacrosse, then a hockey helmet just won't cut it anymore.
School competitions may have their own rules, but if you want the best head protection available, then a lacrosse helmet that meets NOCSAE ND041 standards and is SEI certified is what you're looking for.
Conclusion
Can you wear a hockey helmet for lacrosse? In a professional setting, No, you cannot wear a hockey helmet while playing lacrosse. There are at least a couple of significant differences between hockey helmets and lacrosse helmets that make it safer for lacrosse players to wear a helmet that is specifically designed for lacrosse. 
If you liked this post, why not share it with your friends.