Why Does Andy Anderson Wear A Helmet?
In sports, safety gear is one of the most important aspects of professional play. From American football to NHL hockey, protective gear is not only expected but celebrated as a way to keep athletes as safe and healthy as possible as they play the sports we all love so much.
Professional skateboarding, though, is another story. Helmets are considered silly and uncool by a lot of professional skateboarders, and in competition, the only boarders required to wear a helmet are usually those under the age of 18. 
For this reason, the question of why does Andy Anderson wear a helmet is as old as Andy himself. Let's take a look at the man with the helmet and find out why.
KEY TAKEAWAYS
* Andy Anderson wears his helmet every time he is skateboarding.
* Andy wears a helmet to be safe and responsible, and to try to change other skaters attitudes towards helmets.
* Andy currently wears a Mind Control helmet from his own helmet and accessories company.
* Nowadays, smart skateboarders wear helmets.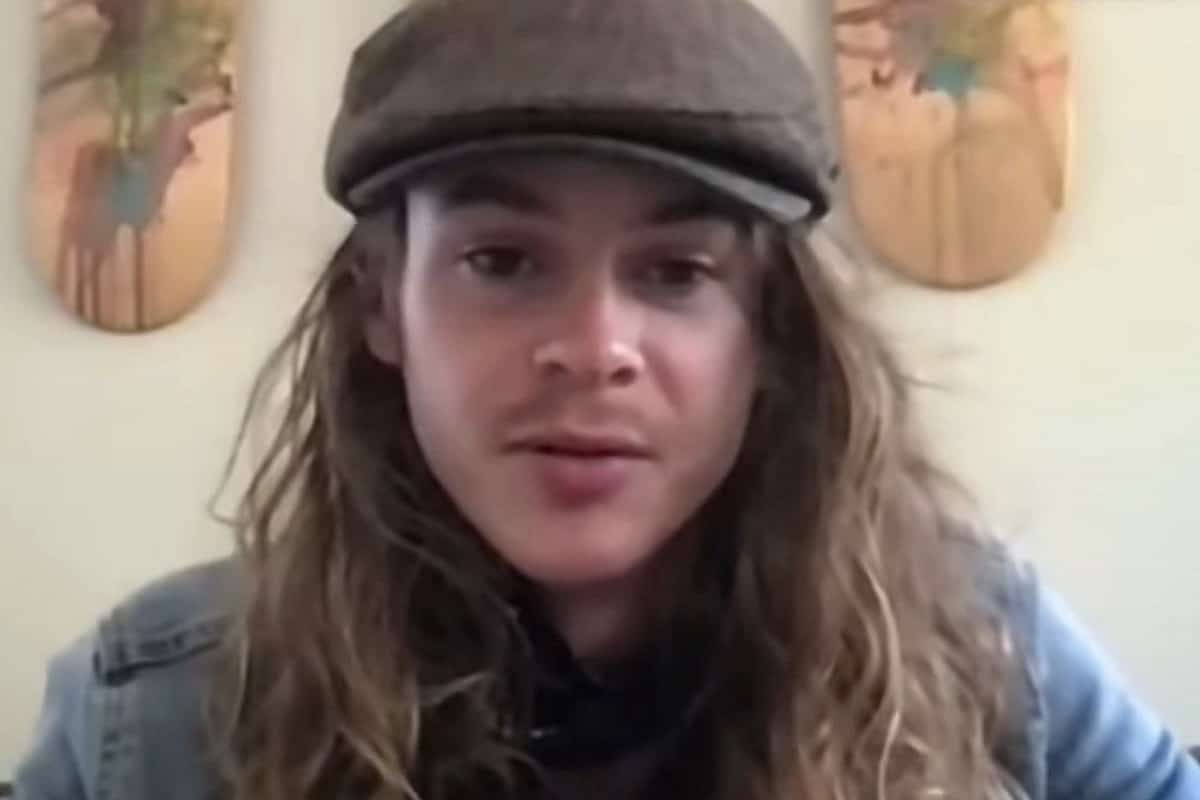 Disclosure: As an Avantlink and Amazon Associate, we earn from qualifying purchases. Disclosure Statement.
Page Content
Andy Who?
Andy Anderson, a 26-year-old skateboarder from Canada, has been unwittingly changing the perception that wearing a helmet while competing as an adult isn't cool, even when it has meant missing out on sponsorship opportunities.
Anderson wears his helmet unflinchingly at practice, during competitions and anytime he is skating in public.
Why Does Andy Anderson Wear A Helmet?
The reason Andy Anderson wears a helmet is pretty simple: he's trying to be safe and responsible, and he wants to change the pervasive attitude in professional skating that wearing a helmet is uncool. 
While he has received ridicule from other skaters, it seems like Anderson doesn't let it get to him, choosing to wear his helmet even when it isn't a popular choice. The opinion of other skaters hasn't slowed Anderson down, either.
In 2020, Andy Anderson qualified to represent Canada in the 2021 Tokyo Olympics, wearing a helmet throughout his qualifying rounds and the Olympic competition itself. 
SUGGESTED: Best Skateboard Helmets For Youth
Andy Anderson Olympics park run 2021
What Helmet Does Andy Anderson Wear?
Andy Anderson has worn a variety of different helmets during his younger skateboarding years, but these days he wears one specific helmet: The Mind Control Pro Helmet by Andy Anderson. 
Made by Andy Anderson's own company, Mind Control Products, the Mind Control Pro Helmet is Anderson's one and only helmet when he competes now, and it features his signature hat bill styling.
Does Andy Anderson Own Mind Control?
Yes, Andy Anderson owns the company Mind Control Products, a lifestyle brand, selling a select range of apparel, headwear, and accessories targeted to the skateboarding community. It was established in Vancouver, Canada in 2020.
In 2021, Mind Control Products released their first skate helmet, unsurprisingly called the Mind Control Pro Helmet by Andy Anderson. Naturally, the helmet sold out quickly, however, it is still available from brailleskateboarding.com
Mind Control Helmets
It's no surprise that Andy Anderson decided to release his own helmet line. Regular helmet use for both youth and adult skaters is an issue close to the Canadian skaters' heart.
With the Mind Control Pro Helmet, Anderson provides a bucket that combines safety and style in the best ways possible.
Matte black, with a brim style front, the design is minimalist while still cutting an edgy silhouette.
The Pro Helmet isn't flashy, which is something that will appeal to a lot of skaters, and it also offers a cooling vent system to avoid the dreaded helmet hair after a long day of skating. 
The Mind Control Pro Helmet by Andy Anderson is available from brailleskateboarding.com
The Mind Control helmet isn't just good-looking, though. It also meets World Skate and Olympic safety standards, so your brain is in excellent hands when you choose a Mind Control helmet over others.
IMPORTANT: How to Know Your Helmet Size
Summing Up
Being a rebel doesn't always have to mean going against what is safe and healthy, or what many would consider to be common sense. For Andy Anderson, it's his insistence of wearing a helmet unflinchingly in the face of ridicule that really makes him a renegade in the professional skating world. 
Although a lot of adult skaters might disagree, the truth is evident: smart skaters wear a helmet, and not just during practice. There will always be detractors, no matter what choice you make.
Going against the grain and wearing a helmet not only protects you, but sets an example for other young skaters and lets them know they don't need to be afraid of naysayers when it comes to protecting themselves.
Whether you're skating down the sidewalk, practicing for a competition, or even competing in front of a crowd, wearing a helmet is the smart, correct choice to make sure you remain healthy enough to skate another day.
If Andy Anderson and his company, Mind Control have taught us anything, it's that wearing a helmet while skateboarding is not just cool, it's revolutionary. 
This content was originally published on headsdontbounce.com. If it appears on another website, it is a violation of the copyright owned by headsdontbounce.com.
I hope we have answered the question of 'why does Andy Anderson wear a helmet' to your satisfaction. If you enjoyed this article, take a look at the related reads below for some more interesting reads!
If you liked this post, why not share it with your friends.