How To Measure For A Baseball Helmet
When playing baseball, you need to ensure that you are playing it safe at all times, and one area where safety is paramount is in the batter's box.
If you are not wearing a correctly fitted helmet then you are not completely safe.
In this article, we will delve into how to measure for a baseball helmet and the importance of wearing a helmet that fits your head properly.
Page Content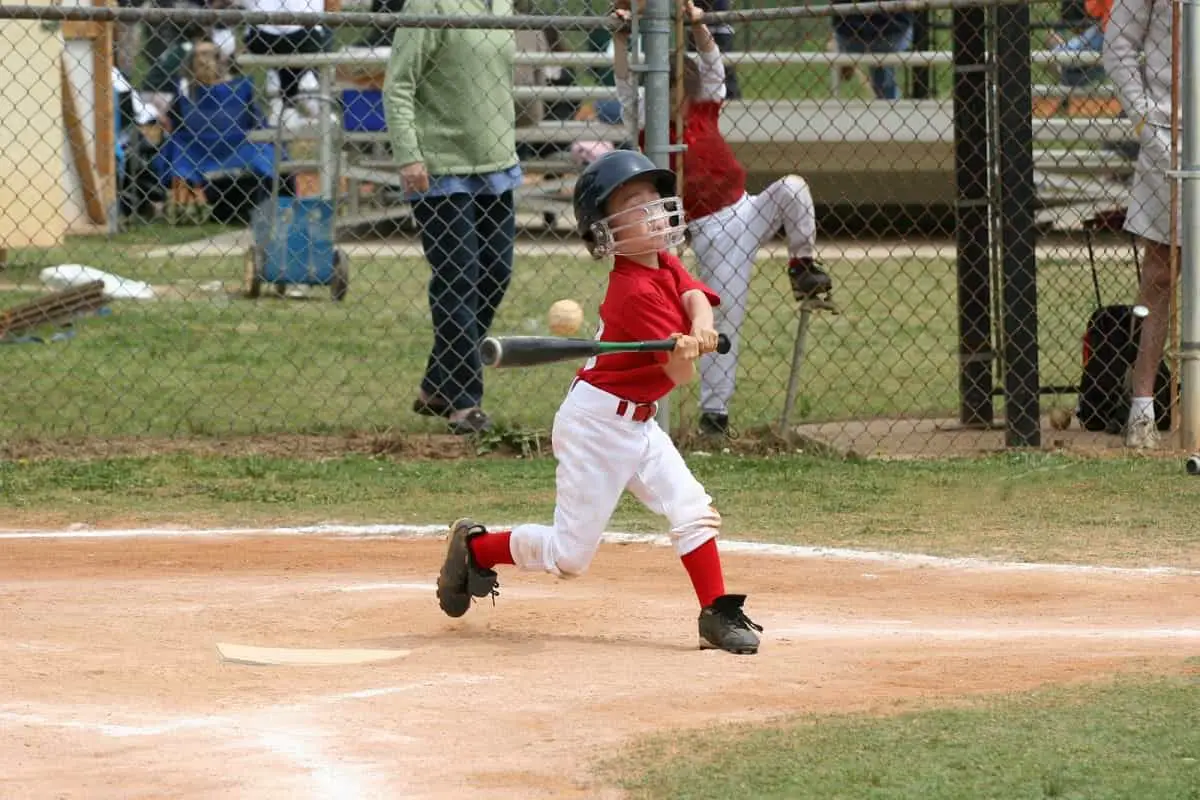 Disclosure: As an Avantlink and Amazon Associate, we earn from qualifying purchases. Disclosure Statement.
When Should You Wear a Baseball Helmet?
While baseball is a fun sport, it can also be a dangerous sport, and injuries can happen at any time. The main goal of a baseball helmet is to protect the batter from a fast pitch to the head.
Don't be fooled into thinking that your helmet is an optional accessory because it's not. If you're a player, you need to wear your helmet every time you're on the field to protect your head from wayward balls when at the batter's box, or while running between bases. That's why it's so important to have a helmet that fits you well.
How to Measure for a Baseball Helmet
Before purchasing a baseball helmet, the most important thing you need to pay attention to is the circumference of your head, so that you can ensure you purchase the correct helmet for your head size.
You can easily measure your head for a baseball helmet by wrapping a flexible, tailor's measuring tape around your head.
Place the tape at your forehead, keeping it level and firm as you place it around your head. You can simply run the measuring tape around your head keeping it about 1 inch above your eyebrows and just above your ears.
Your size is the number of inches or centimeters shown when the tape meets the start of the tape on your forehead.
Types of Batting Helmets
When it comes to choosing a batting helmet, there are three styles for you to choose from. If you are unfamiliar with which type to get, you should discuss with your coach for his recommendation.
Open Face helmets:
Although Open-face helmets offer better ball visibility for the batter, there is less coverage at the front of the helmet meaning less protection for the face. Open-face helmets are less cumbersome for the batter but not really recommended when facing fast pitchers.
Fastpitch helmets:
Fastpitch helmets have a metal guard at the front, akin to a football helmet, which provides better protection for the batter's teeth and jaw.
Jaw Guards helmets:
A Jaw guard helmet offers less face protection than a Fastpitch helmet, but more protection than an Open-face helmet. The Jaw guard helmet has a hard plastic ball deflector on one side of the helmet. Most jaw guards, though removable and/or replaceable, are fixed to only one side so you need to choose the right one for your batting stance.
RECOMMENDED: Best Batting Helmets with Jaw Guard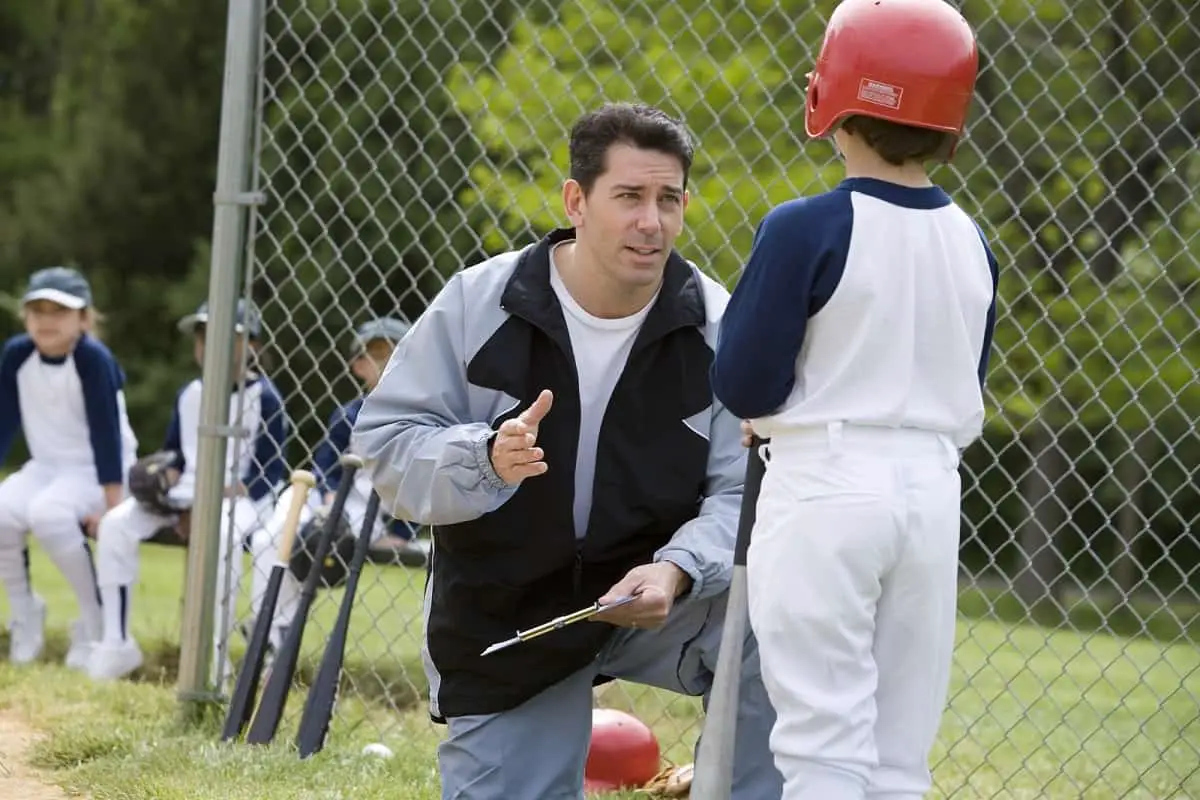 What To Look For In A Baseball Helmet
There are multiple factors to consider when purchasing a baseball helmet, including the type of material used, the size and style of helmet, and the helmet's features. A helmet's size and shape are the most important factors in its fit and feel. The helmet must fit snugly and be comfortable to wear.
Players have a responsibility to make sure they're wearing the right helmet for their needs. To ensure you're wearing the right baseball helmet, there are a few things you should pay attention to when you're getting fitted for a helmet.
Size: Not everyone understands the importance of wearing the right size helmet. The wrong size helmet can make your head vulnerable to injury, so it is essential that you wear a helmet that fits your head correctly.
Fit: A baseball helmet should be snug, but not too tight. When you put the helmet on, you should barely be able to fit two fingers between your forehead and the helmet. If you can fit more than that, then the helmet is too big. You should also make sure that the helmet doesn't rock back and forth on your head. If you can feel it rocking, then it's too big. If it feels like it's pinching your head, then the helmet is too small.
Certification: Make sure it is approved by the National Operating Committee on Standards for Athletic Equipment (NOCSAE). This ensures the helmet has been tested and found to be safe and protective.
Durability: The helmet should also be durable and made of high-quality materials. If it is NOCSAE approved then it will be strong and safe enough to wear on the field.
Make Sure Your Helmet Fits Correctly
It's imperative that you wear a baseball helmet that fits correctly. Not only does wearing the correct size helmet protect you from injury but it also improves your performance. Wearing a helmet that doesn't fit correctly can make it more difficult to see the path of the ball, hampering your ability to make contact.
A helmet that is too tight will play on your mind making concentration difficult when it is most needed. A helmet that is too tight can also give you a headache which will make you not want to wear the helmet.
A helmet that is too loose can slip down affecting your vision and your ability to hit the ball out of the ballpark! A wobbling helmet will also affect your concentration and your confidence.
An improperly fitted baseball helmet will not provide the protection that is required in a baseball game. Correct size and correct fit are your goals when finding the right baseball helmet.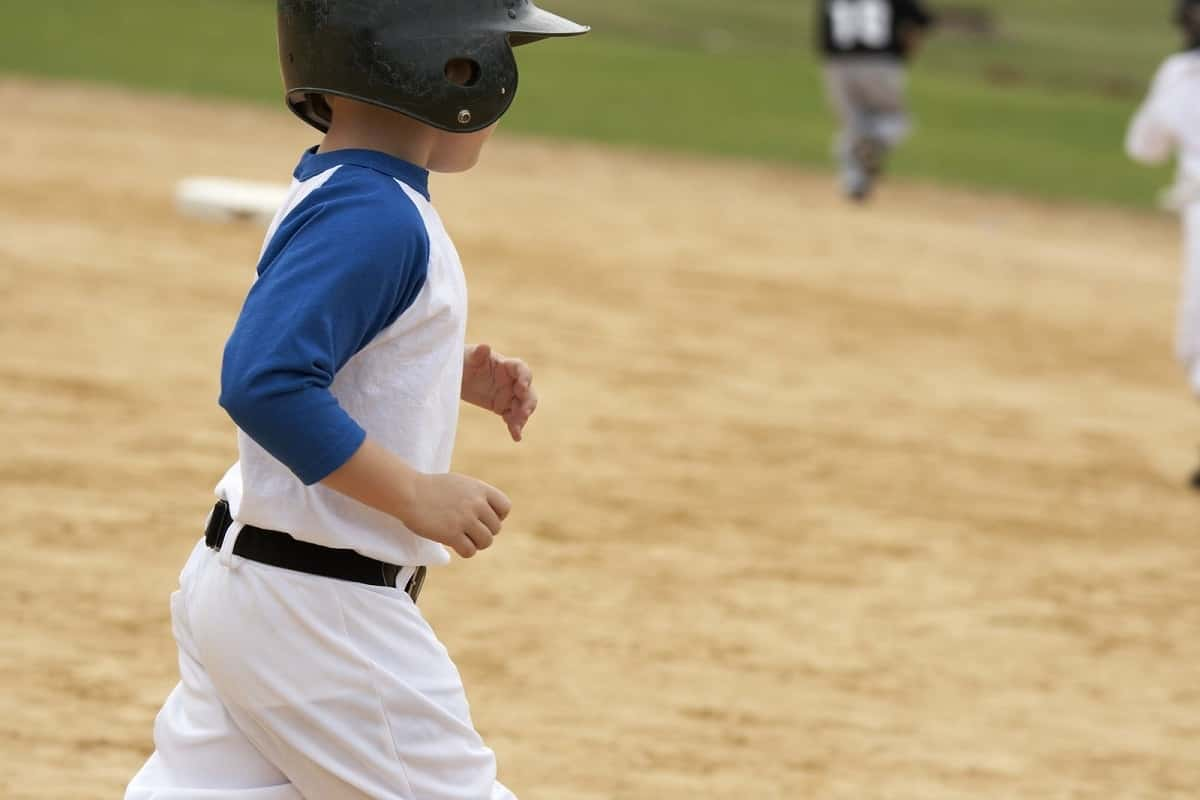 Helmet Condition
As the wearer and owner of the helmet, it is your responsibility, and also a very good idea, to keep the helmet clean and to check the condition of the helmet regularly for dents, chips, or cracks which may prejudice the safety of your helmet.
Don't throw your helmet, no matter how many times you were given out.
Don't leave your helmet in a hot car, or in the sun for long durations.
Don't use your batter's helmet for other activities (cycling, skateboarding, etc.)
Conclusion
A baseball helmet is an important piece of safety equipment for batters, making sure you have the correct size and features will enable you to safely enjoy the game of baseball to its fullest.
If you liked this post, why not share it with your friends.