Like most kids, I started out with a three-wheeled tricycle, then a few years later advanced to a two-wheeled bicycle. It's a part of growing up that most of us experience and enjoy.
Back in those days, nobody wore a helmet on a bicycle. In fact, I don't think they had even been invented. Motorcycles, on the other hand, were different and most riders wore helmets.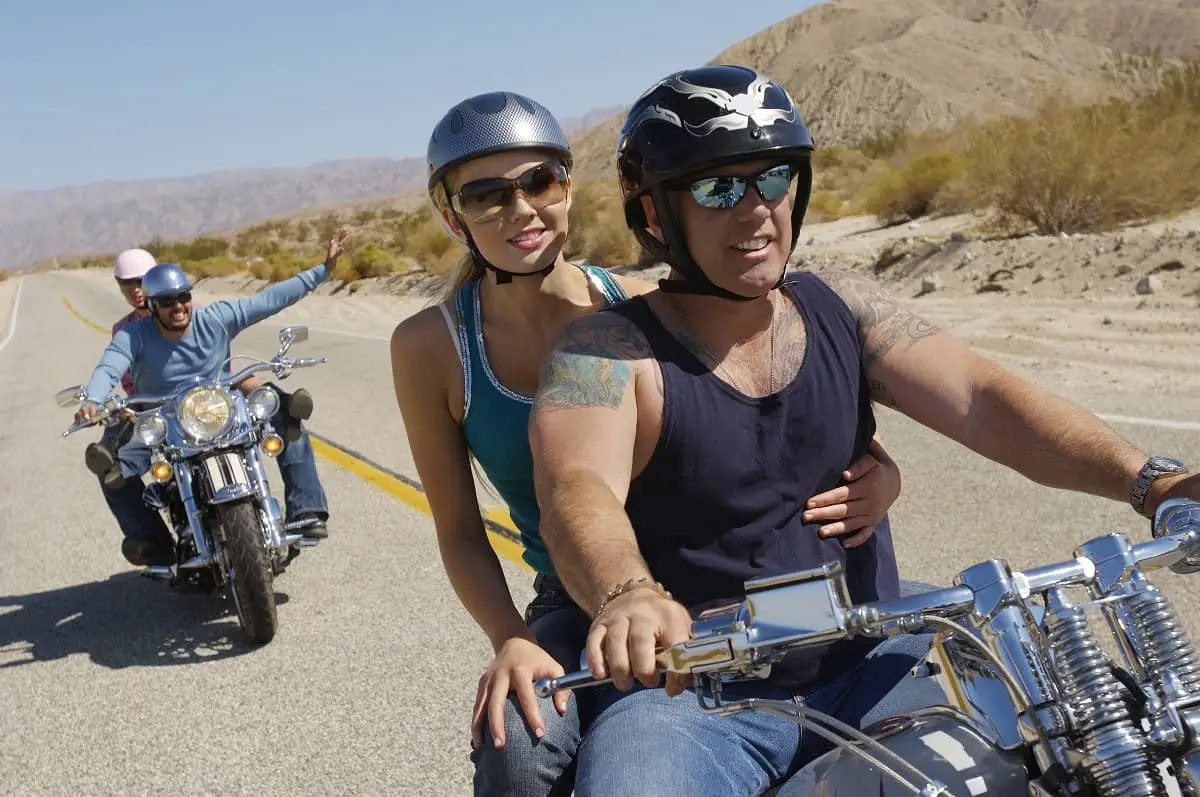 As an Avantlink and Amazon Associate, we earn from qualifying purchases. Disclosure Statement.
JUMP TO :
+What is a DOT Approved Helmet?
+Bicycle Helmet Certification
+Why You Should Wear a Bike Helmet

My Uncle and his friends rode motorcycles, and they all had helmets. I noticed at a young age, that there was a 'DOT' sticker on the back of their helmets, but I never bothered to ask what it was or why it was there. But that changed when I was about ten or eleven and finally got my first bicycle helmet.
My first bicycle helmet was a clunky orange thing that I hated wearing. It was heavy on the head, and ugly to boot, but my parents told me that I had to wear it.
RECOMMENDED: Affordable MIPS Bike Helmets
One thing that I noticed was that my bicycle helmet didn't have the DOT sticker on the back like my uncle's motorcycle helmet. But, why?
My Uncle told me that bicycle helmets don't have a DOT approval sticker because DOT certification is only required on helmets for motorized vehicles like motorcycles. Bicycle helmets are certified by the CPSC (Consumer Product Safety Commission).
This content was originally published on headsdontbounce.com. If it appears on another website, it is a violation of the copyright owned by headsdontbounce.com.
That year, as well as learning why my helmet didn't have a DOT sticker, I also learned the importance of wearing a helmet when cycling. That was the year that my friend, Troy, hit a small pot-hole in the road and fell down hitting his head on the curb. He lived, but he was never quite the same again.
What is a DOT Approved Helmet?
DOT is an acronym for 'Department of Transport' and the 'DOT Certified' sticker refers to the Federal Motor Vehicle Safety Standard No. 218 (FMVSS 218) for motorcycle helmets, which is enforced by the Department of Transport (in the United States).
RECOMMENDED: Safest Bicycle Helmets
It is a requirement of FMVSS 218 for helmets that pass the testing to be appropriately labelled with the following:
the manufacturer's name or brand,
the model name/number
the word 'DOT' centered horizontally,
FMVSS No.218
the word 'Certified'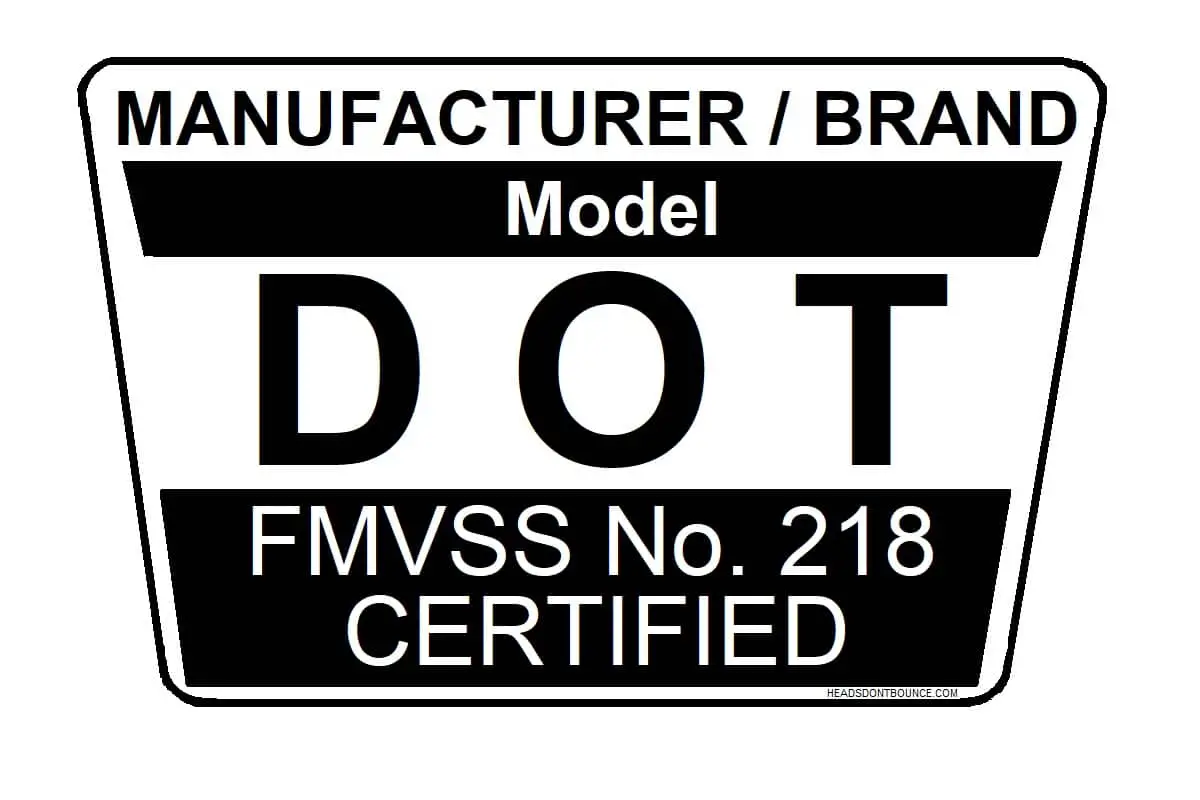 It's also important to note that bicycle helmets and motorcycle helmets are designed for different types of impact in the case of an accident, so they, therefore, require different testing standards. This is why you can't wear a CPSC-certified bicycle helmet on a motorcycle, and why a DOT-approved motorcycle helmet would be overkill on a bicycle.
SUGGESTED: Low Profile Bike Helmets
Bicycle Helmet Certification
When purchasing a bicycle helmet don't bother looking for a DOT approved helmet because they don't exist.
Or, do they?
Okay, there is one bicycle helmet that is DOT approved, but it's not your average cycling helmet. Originally released in 2015, Kali Protectives surprised the biking world by introducing a helmet for all occasions, the Shiva™.
The Shiva™ is a full-faced helmet that is primarily targeted to MX riders, though it also holds appeal to Enduro riders looking for a downhill certified full-face helmet. The latest incarnation is the Shiva 2.0 which has a rather impressive list of safety certifications.
DOT (Motorcycle certified)
ASTM F1952 (Downhill certified)
ASTM 2032 (BMX certified)
ASTM F2040 (Ski/Snowboard certified)
CPSC (Bicycle certified – U.S.)
EN 1078 (Bicycle certified – EU)
The Kali Protectives Shiva aside, your standard recreational or commuter bicycle helmet only needs CPSC 1203 certification. In fact, all bicycle helmets imported into or sold in the United States must be CPSC certified.
SUGGESTED: Bicycle Helmets For Women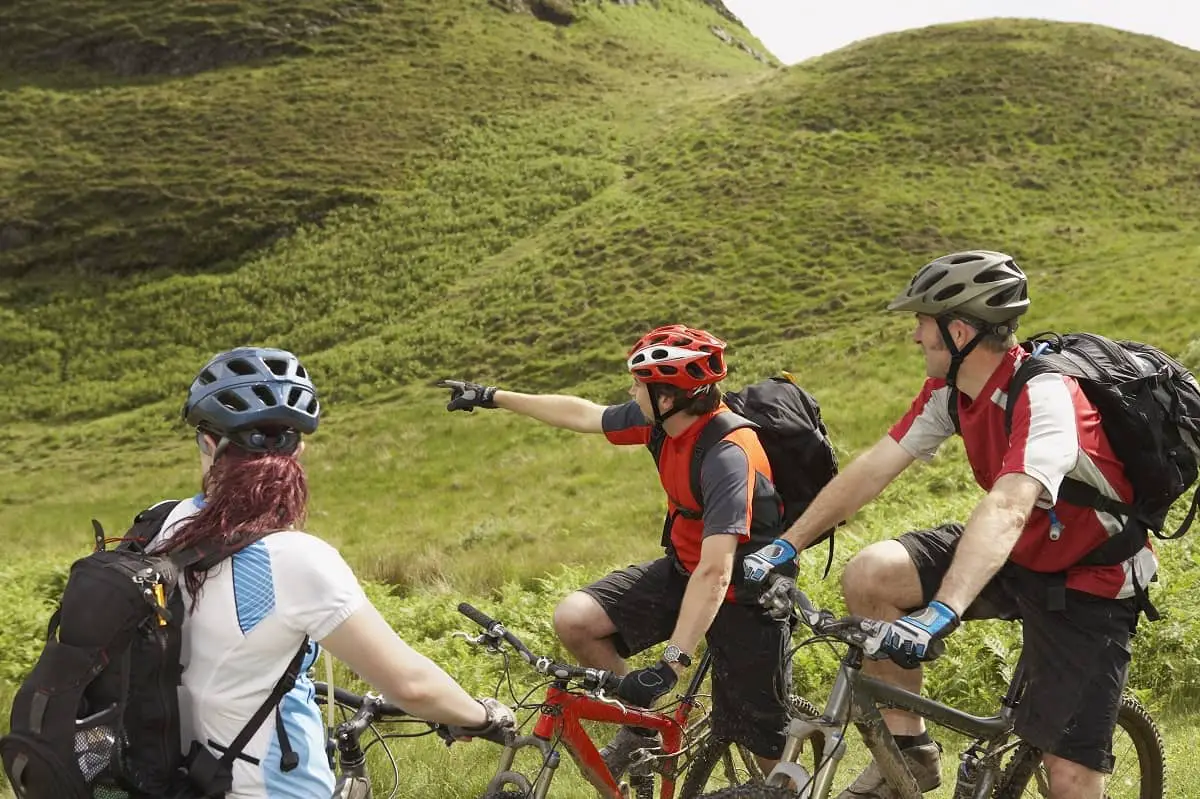 In Europe, bicycle helmets cannot be sold unless they are CE 1078 or CE 1080 certified. And, in Australia and New Zealand bicycle helmets need to comply with AS/NZS 2063.
Why You Should Wear a Bike Helmet
Anytime I ride my bicycle, I always wear my bike helmet; not because of the law but because it just makes good sense to protect my head.
A bicycle helmet is like life insurance. Inexpensive life insurance that can be used over and over again, protecting your brain from an unexpected accident. You never know when an accident could happen. You don't need to be moving very fast if a car, a bike, or even a dog were to hit you and knock you to the ground. The ground can hurt. Rocks and roads hurt too.
You need to keep something padded, like a helmet, between your head and the road. A bicycle helmet can protect your head from pain. Why would anyone choose not to wear a helmet?
You Might Also Like:

– Are White Motorcycle Helmets Safer?
– U.S. Bicycle Helmet Laws
– Are Expensive Bike Helmets Worth It?
– What is MIPS Technology?