CE EN 1385 Water Helmet Standard
Water sports are tough, exciting, and potentially dangerous water activities where a helmet could mean the difference between going home at the end of the day or taking a ride in an ambulance. 
Water sports include a host of high-adrenaline activities, such as white water rafting, kayaking, waterskiing, kiteboarding, surfing, and wakeboarding to name just a few.
There are a number of reasons why wearing a helmet that complies with the 'CE EN 1385 Water Helmet Standard' can make a lot of sense in this modern world.
First let's take a quick look at helmets for water sports, water sports safety, and how EN 1385 makes a watersports helmet fit for purpose.
Page Content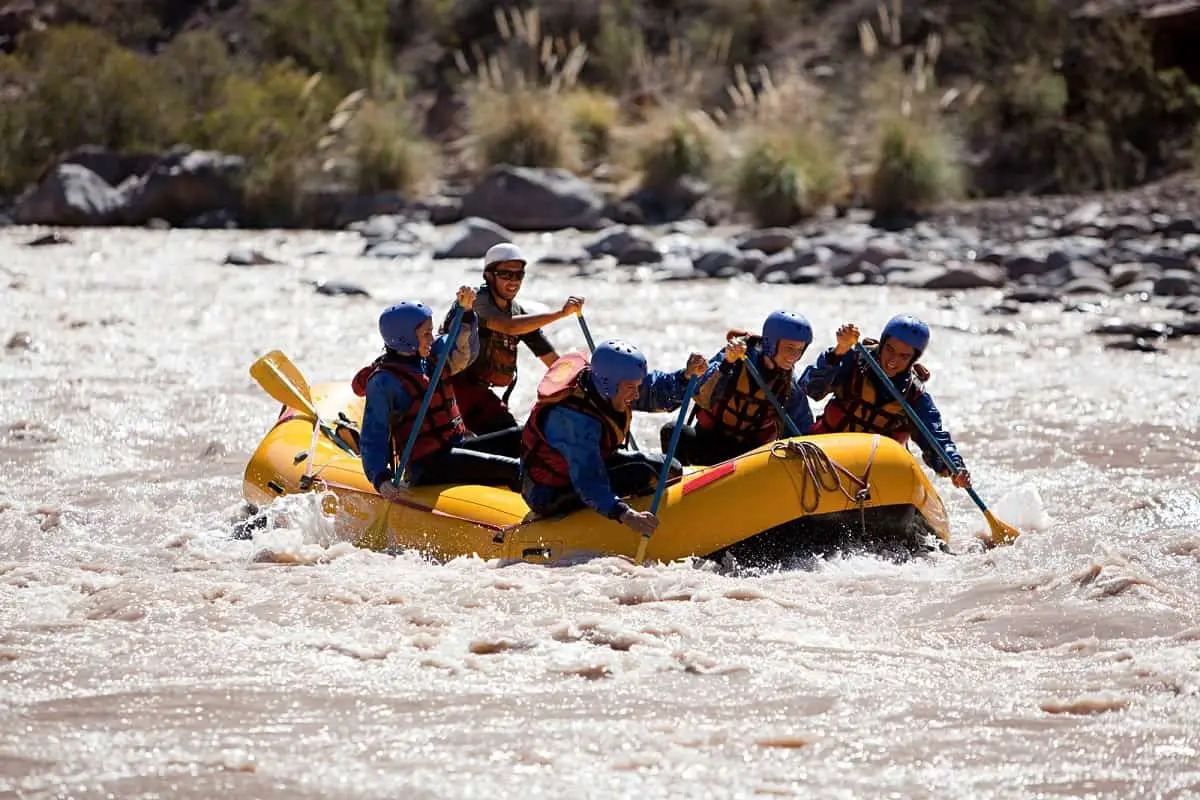 Disclosure: As an Avantlink and Amazon Associate, we earn from qualifying purchases. Disclosure Statement.
Why Wear A Helmet For Water Sports?
While the most common water sports injuries involve the ankles, concussions are still high on the list. While twisting your ankle isn't the end of the world, suffering a concussion in the open water can be deadly. In fact, the primary purpose behind a helmet is to protect you from concussions.
If you fall off a wakeboard, odds are you're going to have to swim. Imagine trying to swim after taking a hard blow to the head. You're confused, nauseated, and you can't seem to get your arms and legs coordinated.
RECOMMENDED: 6 Best Helmets for Water Sports
That's not to mention the impact that might render you unconscious for a few moments. One of the main purposes of a watersports helmet is to keep you afloat to avoid drowning in the event you are knocked unconscious.
EN 1385 certified helmets are repeatedly tested for impact resistance, retention, and buoyancy. Retention is more important than you think, as the webbing helps to cushion the severity of the blow while remaining on your head.
CE EN 1385 Water Helmet Standard
"CE EN 1385:2012 Helmets for Canoeing and White Water Sports" is the European standard for watersports helmets in water of classes I to IV rapids. In white water conditions above class IV, this helmet does not guarantee your safety.
EN 1385:2012 was approved by CEN ('Comité Européen de Normalisation' or 'European Committee for Standardization') on 17 December 2011, and published on 8 February 2012. It supersedes EN 1385:1997.
EN 1385 certification has become the de facto international standard for watersports helmets and has been widely embraced outside of Europe, particularly in the United States, Australia, and Canada.
The EN 1385 certification is a successful attempt to create an internationally acceptable standard for protective headgear that minimizes impact through durability, strength, and retention.
This content was originally published on headsdontbounce.com. If it appears on another website, it is a violation of the copyright owned by headsdontbounce.com.
EN 1385 Scope
In order for Standards to remain current, they are set regular reviews by the relevant Technical Committee to ensure they continue to meet improved technological innovations or changes to acceptable or expected requirements. The most recent review of EN 1385 took place in 2017.
. . . the most common head injury is "when a person strikes an underwater object"

CE EN 1385
RECOMMENDED: Top 3 Best Full-Face Kayaking Helmets
The scope of EN 1385 is clear in that the most common head injury is "when a person strikes an underwater object", rather than the person simply capsizing. It further states that most head injuries occur at the "frontal or forehead area or the side of the eye socket".
The scope of EN 1385 then emphasizes the importance of a close-fitting helmet with a securely fastened retention system. The retention system must be under tension at all times if it is to be able to protect the head adequately.
By simply buying your correct helmet size, you can be fitted with the right sized helmet and be better equipped in a hazardous situation.
EN 1385:2012 Certification
The body of the EN 1385 Standard deals with materials used in the manufacture of watersports helmets, performance requirements of the helmets, and the testing requirements to achieve certification under EN 1385.
Materials
Watersports helmets need to be constructed of materials that will not deteriorate under normal day-to-day use. These materials should be able to endure extremes of temperatures, extended exposure to sun and UV rays, as well as both fresh and saltwater.
Any metal rivets, used for fastening chinstraps or other parts, must be resistant to rust or corrosion of any kind.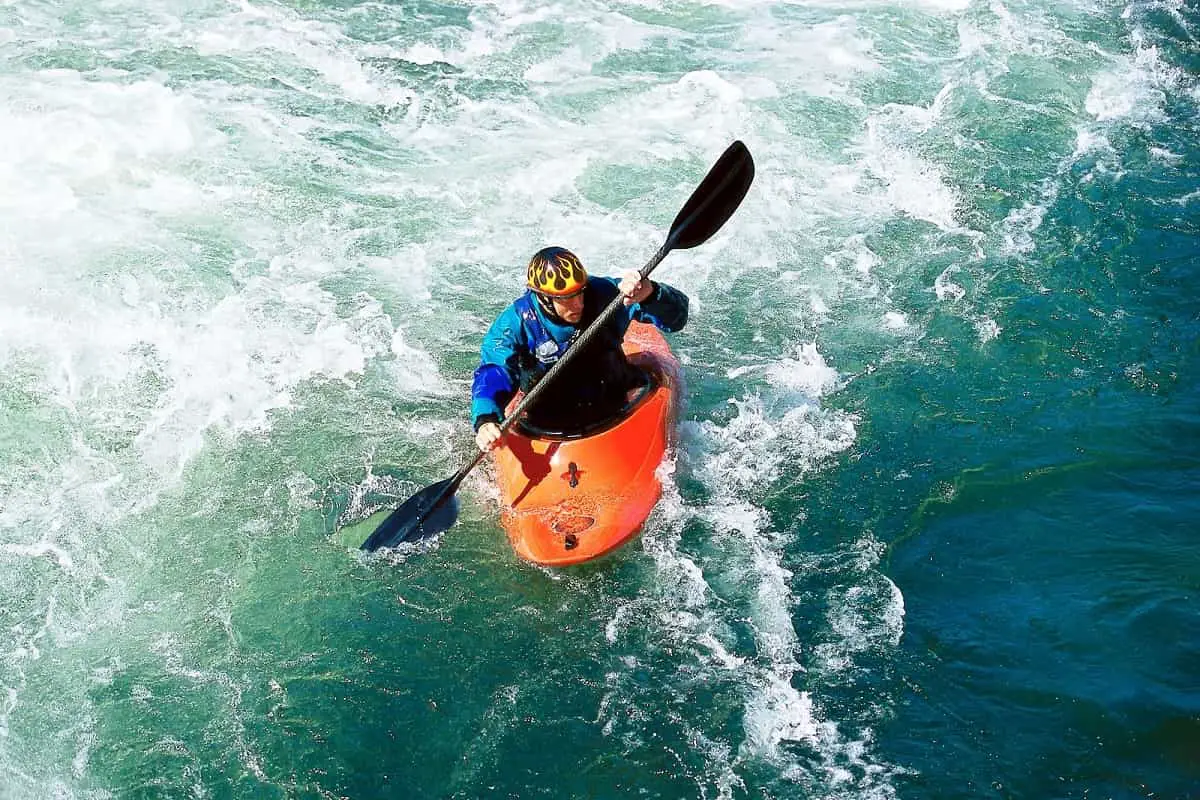 Any helmet part that comes in contact with the wearer's skin will not deteriorate after prolonged contact with sweat. Stitching on the chinstrap or internally must also be resistant to rotting.
Performance Requirements
EN 1385 helmets are manufactured with precision and must meet the quality standards that are expected from a certified watersports helmet:
Impact Protection: This is the measure of shock absorption capabilities that a helmet can handle before it loses its integrity. EN 1385 requires an impact of not less than 15 J.
Retention System Strength: The retention system strength test allows some flexibility in the retention system. The maximum stretch must not exceed 25mm. 
Retention System Effectiveness: The retention system effectiveness shows how well the helmet conforms to the head within it, and must not move more than 8cm.
Buoyancy: Buoyancy keeps the helmet afloat. EN 1385 standards are met by submerging the helmet for 4 hours and the helmet still maintains its buoyancy.
EN 1385 Testing
After meeting the requirements of material construction, the watersports helmets are put through their paces in order to meet the performance requirements mentioned above.
This testing requires a number of helmet samples to undergo different tests as previously described. The test conditions include:
High temperature
Low temperature
Water Immersion
Artificial Aging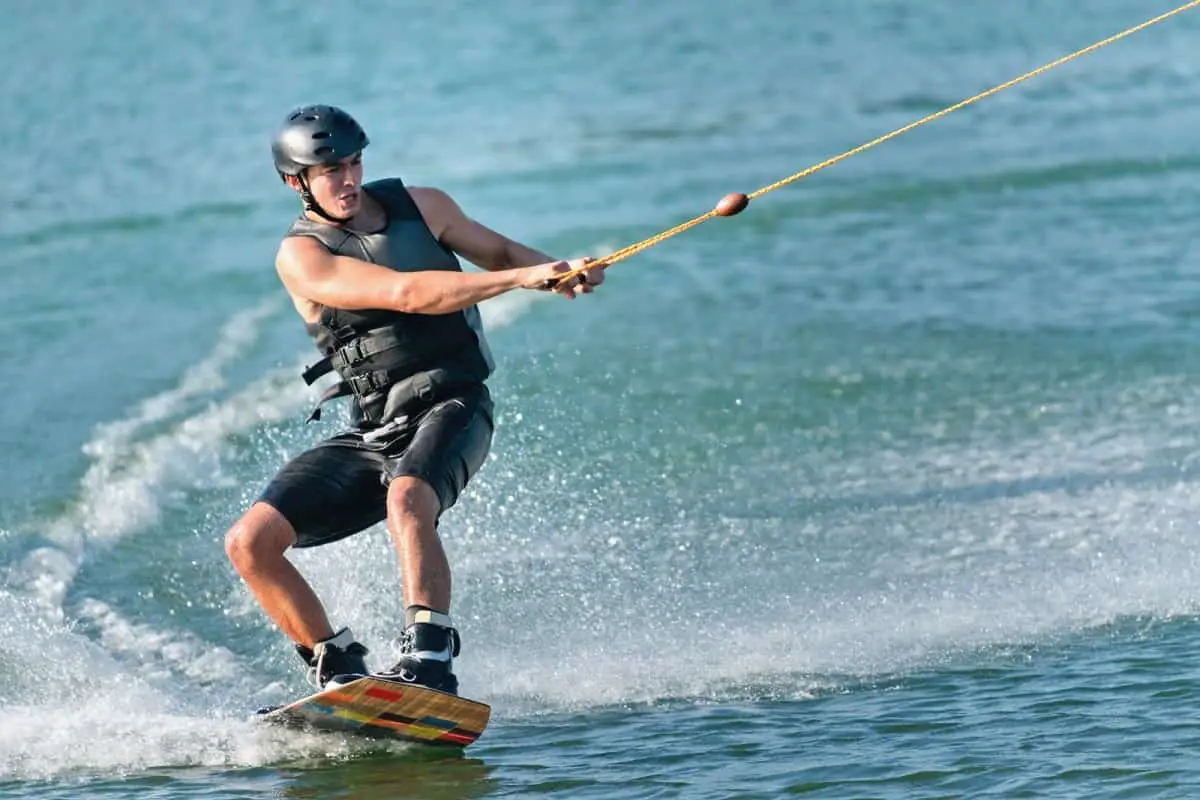 Final Thoughts
EN 1385 helmets are the standard and for good reason. They provide the wearer with exceptional impact resistance through the toughness and durability of the helmet material, as well as an excellent retention system. 
While some amateur water sports enthusiasts may be in two minds as to whether they should wear a watersports helmet, it is likely just a matter of time before certified watersports helmets are mandatory in various competitions or at various facilities.
Helmets are one of the best ways to protect against force impacts, concussions, whiplash, and the devastating effects that such injuries can cause when out on the water.
Keep in mind that you will only drown once. A certified watersports helmet makes for cheap life insurance.
If you liked this post, why not share it with your friends.