Can I Use a Snowboard Helmet for Wakeboarding?
Wakeboarding and snowboarding were minted on opposite ends of the same coin. In fact, in terms of skill and style, they're remarkably similar. These two sports of summer and winter share a lot in common but that doesn't mean the safety gear you wear for each is as easily interchangeable.
When summer comes and you've been invited to go wakeboarding with friends, you wouldn't be the first to wonder 'can I use a snowboard helmet for wakeboarding'? The answer is though that it's probably not a great idea.
However, you possibly could wear a snowboard helmet wakeboarding but it would be like wearing a baseball glove as a wide receiver. The idea is there, but the circumstances just don't line up in a reasonable way. 
Page Content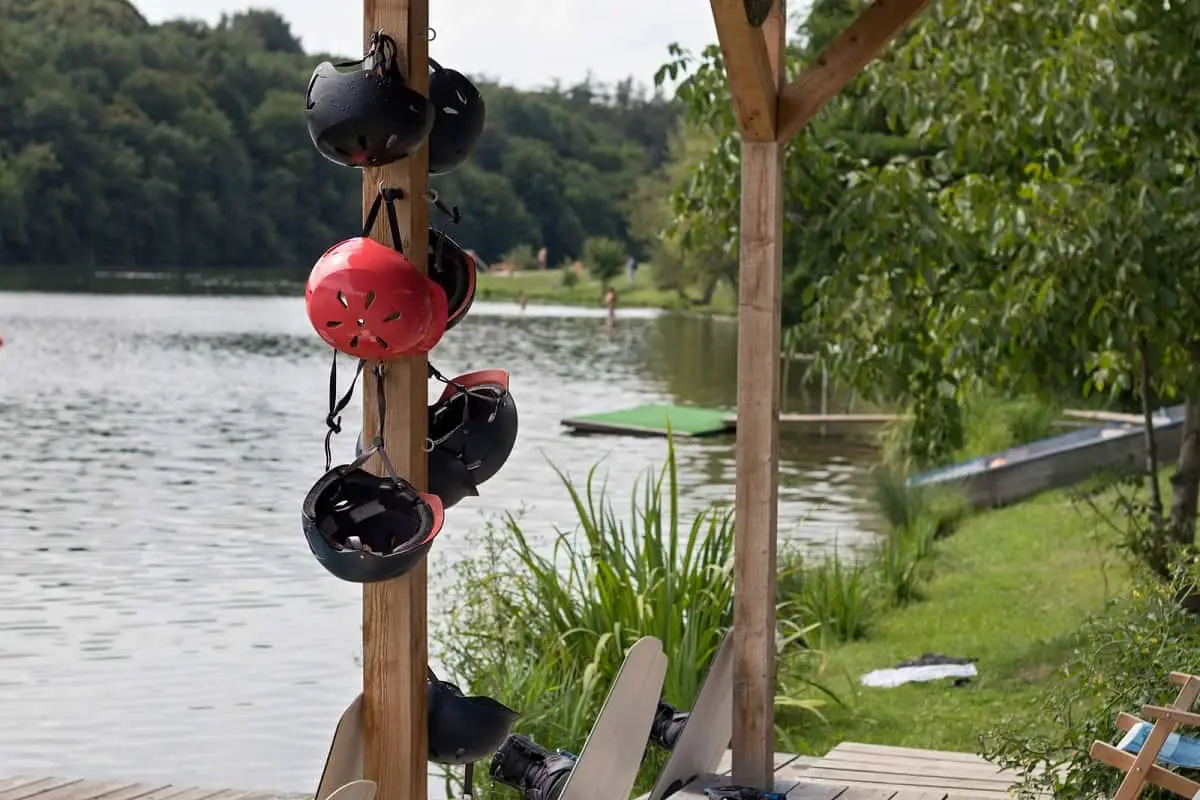 Disclosure: As an Avantlink and Amazon Associate, we earn from qualifying purchases. Disclosure Statement.
Should You Wear a Helmet Wakeboarding?
You should always wear a helmet wakeboarding. Many of the dangers out on the water aren't readily apparent and in the excitement of the moment, most people don't stop to consider the possibilities. 
Water depth changes as you go
Rocks and hidden tree roots/trunks/branches under the surface
Impacting water at speed isn't fun
Collision with your own wakeboard
Collision with another boat or your own
Rails
Ramps
That's just to name a few and it's highly advisable to wear both a helmet and a life-vest to protect yourself from minor or major injuries. You never know what's under the water and wakeboarding speeds are surprisingly comparable to snowboarding speeds.
High-velocity collisions are something that you want to avoid at all costs and wearing a helmet and a life-vest will go a long way toward minimizing the impact.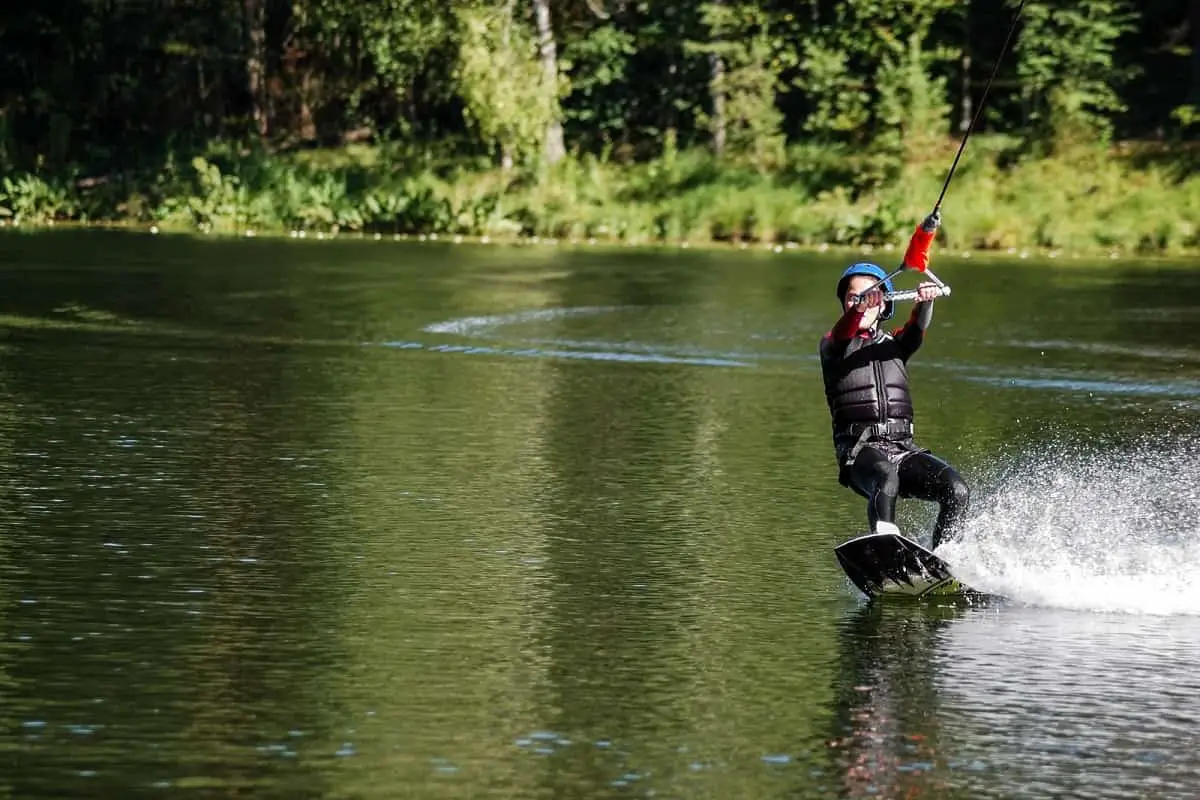 Wakeboard Helmet Vs. Snowboard Helmet
Wakeboard helmets right out of the gate are inferior to snowboard helmets. Snowboard helmets are designed with a styrofoam type of lining known as EPS (Expanded Polystyrene), which is designed to compress on impact, cradling your head.
Though the EPS lining in a typical snowboarding helmet is resistant to water, water can penetrate the tiny channels between the EPS particles resulting in it getting both heavy and hot, two things that you don't want out on the water. The certifications are different as well, which we will cover below.
The EVA liners( Ethylene-Vinyl Acetate) typically found in water sports helmets are waterproof, but not as impact resistant as the EPS in snowboarding helmets.  Also, water sports helmets are designed to be both buoyant and quick-draining, whereas snowboard helmets don't usually have such a requirement.
This content was originally published on headsdontbounce.com. If it appears on another website, it is a violation of the copyright owned by headsdontbounce.com.
Wakeboard Helmet Construction
There are typically two types of padding that you will find in a wakeboard helmet. The most common is the EVA mentioned above. They also come with Expanded Polypropylene (EPP) or Super Expanded Polypropylene (SEPP).
The inner, foam linings are not a separate part of the wakeboard helmet but are glued to the interior of the hard plastic shell, which is usually made of high-density ABS (Acrylonitrile Butadiene Styrene).
These materials are generally pretty water-resistant and when they get wet, they establish a better grip on the head, without sliding around or off in the case of a high-speed collision.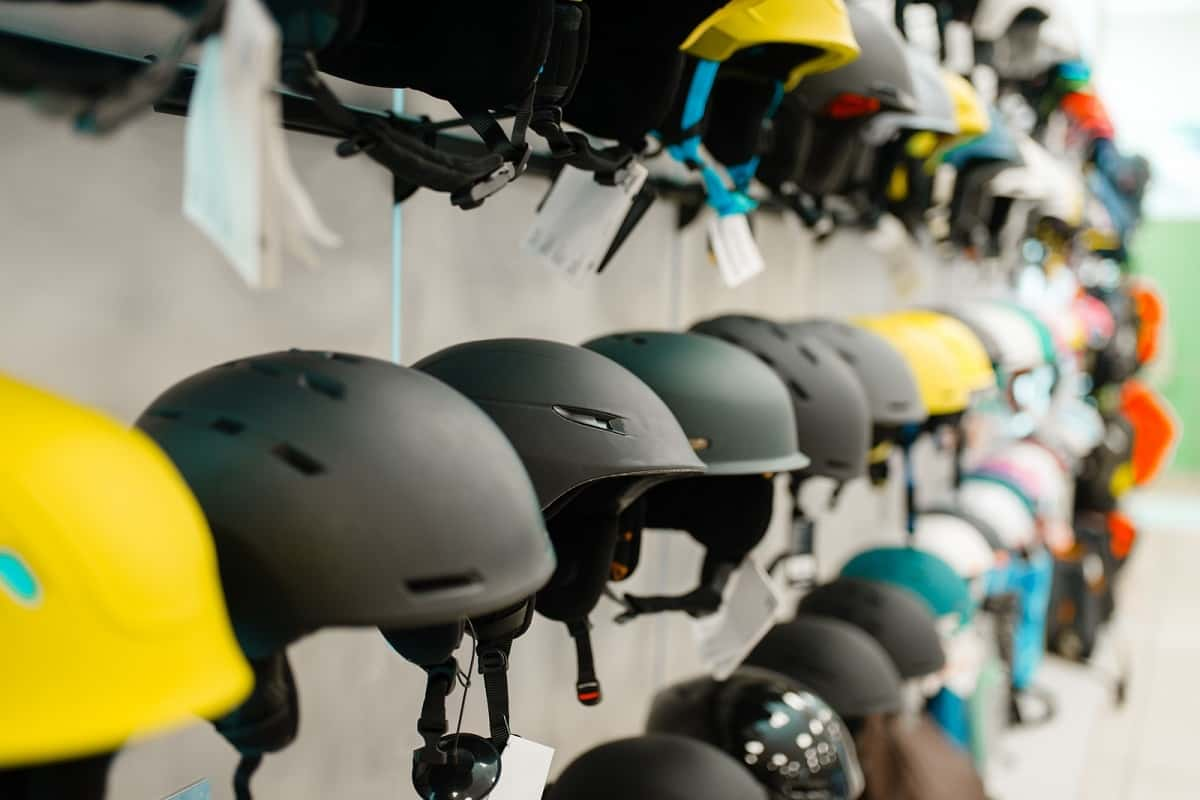 Snowboard Helmet Construction
When it comes to snowboard helmets, there are generally three different types to choose from. Whichever one you go for, however, all of them share manufacturing and certification protocols.
Half shell
Full shell
Full face
Within all three of these types, there are another three types of construction: 
In-mold
Hard Shell
In-mold/Hard Shell
With the in-mold snowboard helmets, the hard, outer shell is created first before it is fused to the EPS foam liner. Hard Shell helmets are injection molded with ABS material before being fused to the EPS foam liner material. Lastly, the in-mold/Hard Shell is a combination of both procedures.
The in-mold process is generally the most popular because it creates a very lightweight helmet for a sport that generally has pretty bulky, heavier helmet types.
IMPORTANT: How to Know Your Helmet Size
Snow Helmet Certification
When it comes to snowboarding helmet certifications, there are two major versions to pay attention to, ASTM F2040 and CE EN1077. The ASTM-based standard is the most common one in North America and is based on a certification process facilitated in the United States.
The CE EN standard is a European standard but isn't much different than its American counterpart in terms of requirements to achieve the certification. Occasionally, you'll find snowboarding helmets that have both certifications with the labels almost always found on the inside.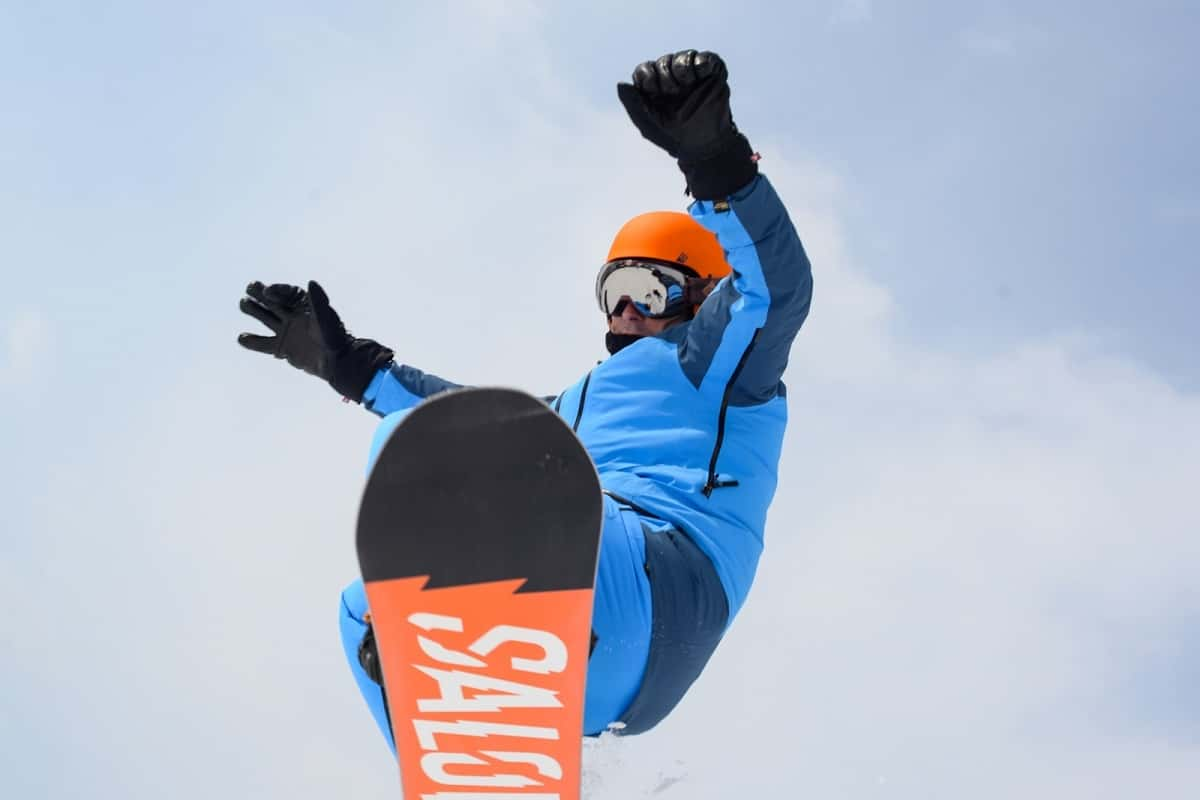 Wakeboard Helmet Certification
Another part of what makes a wakeboard helmet inferior to snowboard helmets is that there doesn't seem to be the same level of concern by certifying authorities over wakeboarding helmets as there are for snowboard helmets. 
There is the CE EN1385 standard for water sports helmets, which is a European standard that covers most water sports, including wakeboarding and white water rafting up to level four. Outside of that, water sports helmet certification isn't really required or enforced in any meaningful manner in the United States.
Can I Use a Snowboard Helmet for Wakeboarding?
While you could wear a snowboarding helmet wakeboarding, it's not really recommended. Both helmets have different certifications as they are designed for completely different conditions. In addition, the liners are different within each for good reason.
Although they are both impact-resistant, the snowboard helmet has an edge where that is concerned, along with a more stringent certification process. Also, snowboard helmets can be too bulky and hot for wakeboarding. Your best bet is to get one helmet for each activity.
If you liked this post, why not share it with your friends.