It's hardly surprising that ski helmets with integrated visors have gained so much popularity in recent years. They had been a big hit on the European slopes for many years before gaining ground in the United States.
Anyway, it looks like it's time to take a closer look into the ski helmet with visor pros and cons to decide whether it's time to hang up the old goggles for good, or not!
To begin, would you believe that wearing a ski helmet with visor a decade ago could result in a call to the fashion police! It's a good thing that common sense has managed to prevail.
It will be interesting to see what's the big deal with having a ski helmet with an attached visor as opposed to just a regular ski helmet with goggles?
KEY TAKEAWAYS
You need never lose your goggles ever again.
Visor ski helmets offer an increased field of vision, improved ventilation, and are prescription glasses friendly.
As with goggles, visor helmet lenses are easily changeable to suit the weather conditions.
The seal between visor and face may not work well for everybody.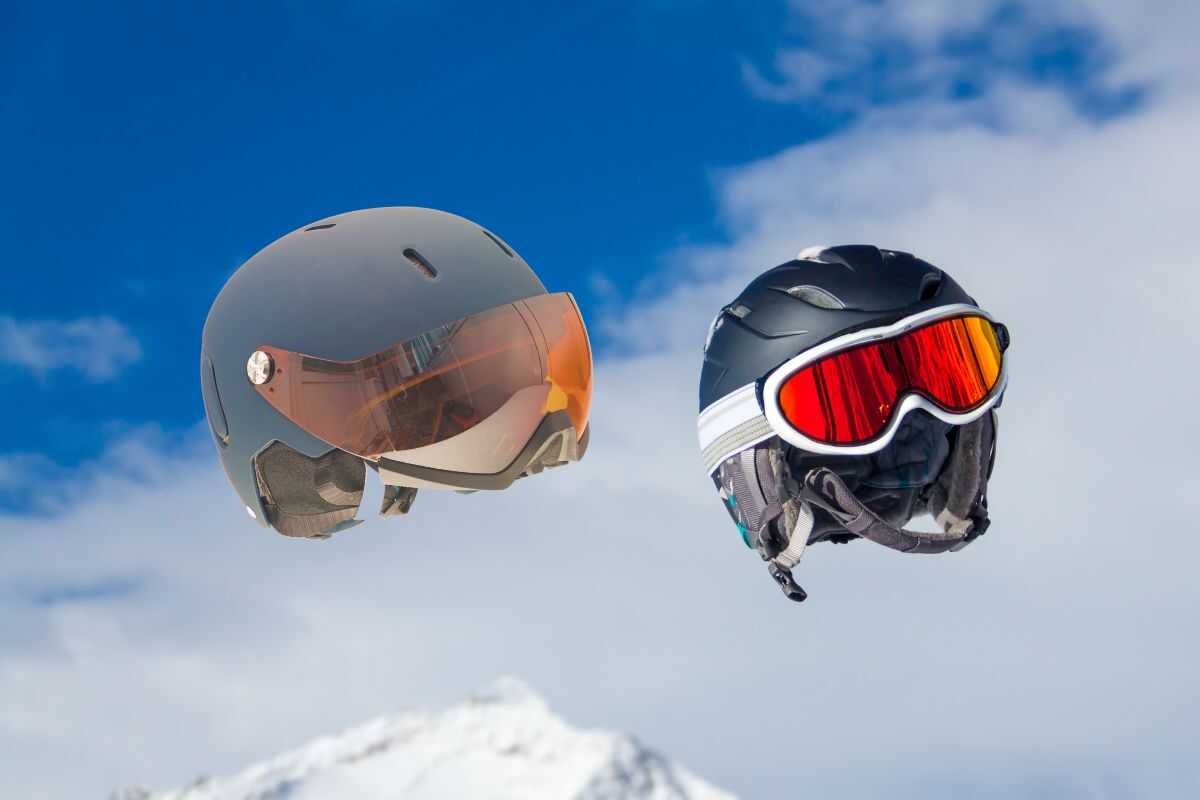 As an Avantlink and Amazon Associate, we earn from qualifying purchases. Disclosure Statement.
Ski Helmet With Visor Vs Goggles
The main difference between a ski helmet with visor and a ski helmet with goggles is that it's virtually impossible to misplace a visor that is permanently attached to your helmet.
Everyone who has ever owned a pair of ski goggles would be familiar with so many different scenarios surrounding misplaced goggles.
More often than not, the case of the missing goggles is of the pair of goggles that you put in your drawer at the end of last ski season that have mysteriously grown legs and disappeared now that you need them.
But misplaced goggles aren't confined to goggles that were misplaced months ago! There are the misplaced goggles that you were wearing only yesterday (and, yes, I can clearly recall bringing them back to the chalet with me). Or, even worse, the ski goggles that you were wearing just before lunch.
The case of the missing ski goggles will be a thing of the past after you switch to a ski helmet with visor. Your attached visor is either in the up or down position, which means that if you can't see it, then you just need to reach up and slide it down. Too easy!
On the other hand, one advantage of using a regular ski helmet and goggles is that you can opt to discard the goggles and wear sunglasses or no eye protection at all. With a visor ski helmet, it is possible to remove the visor from the helmet, but why would you even bother?
There are, of course, other benefits to a ski helmet with a visor, so let's take a look at the pros and cons.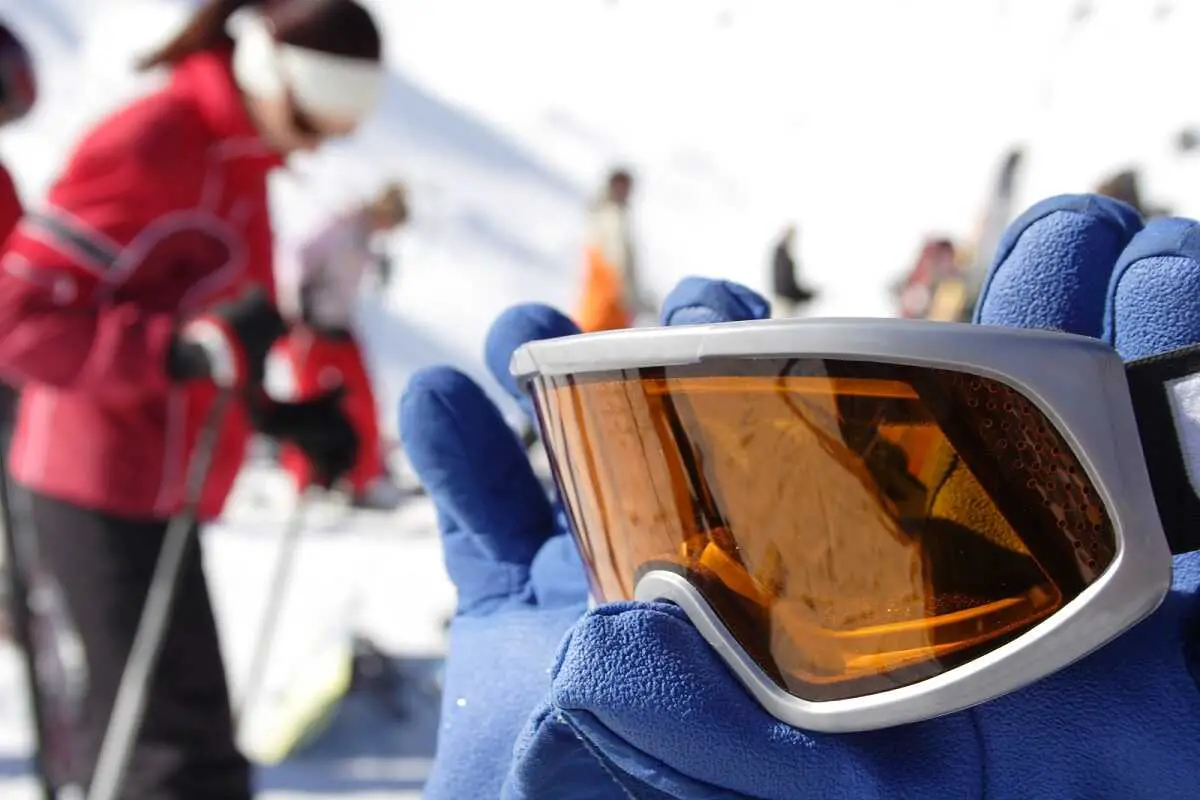 Ski Helmet With Visor Pros And Cons
Visor Ski Helmet Pros
Field of Vision:
One feature that I particularly like about a visor ski helmet is the increased viewing area. Even though most quality goggles have a nice wide view, the panoramic view from a visor helmet is because there is no goggle frame to interrupt your field of vision.
The improved field of vision also improves your safety as the panoramic view improves your peripheral vision giving you an increased awareness of those around you, and improving your reaction time when it's needed.
Prescription Glasses:
A common question about visor ski helmets is whether they are compatible with prescription glasses. The answer is that they work perfectly with spectacles as the visor simply lowers down over the glasses as opposed to having to carefully place goggles over the top of the glasses.
With some brands of visor ski helmets, you may need to be careful as you slip the visor up or down in case you bump your glasses. Most leading brands should not be a problem in this regard.
Ventilation:
As the visor and the helmet are made to work together in unison, you will find that where the top of the visor meets the helmet will be a perfect match without gaps. This will provide improved ventilation resulting in little to no fogging of your visor.
Some visor fogging may occur when you are bent over adjusting your boots, or at times when you are exerting yourself (i.e. breathing heavily). Other than that you will be safer due to clearer vision.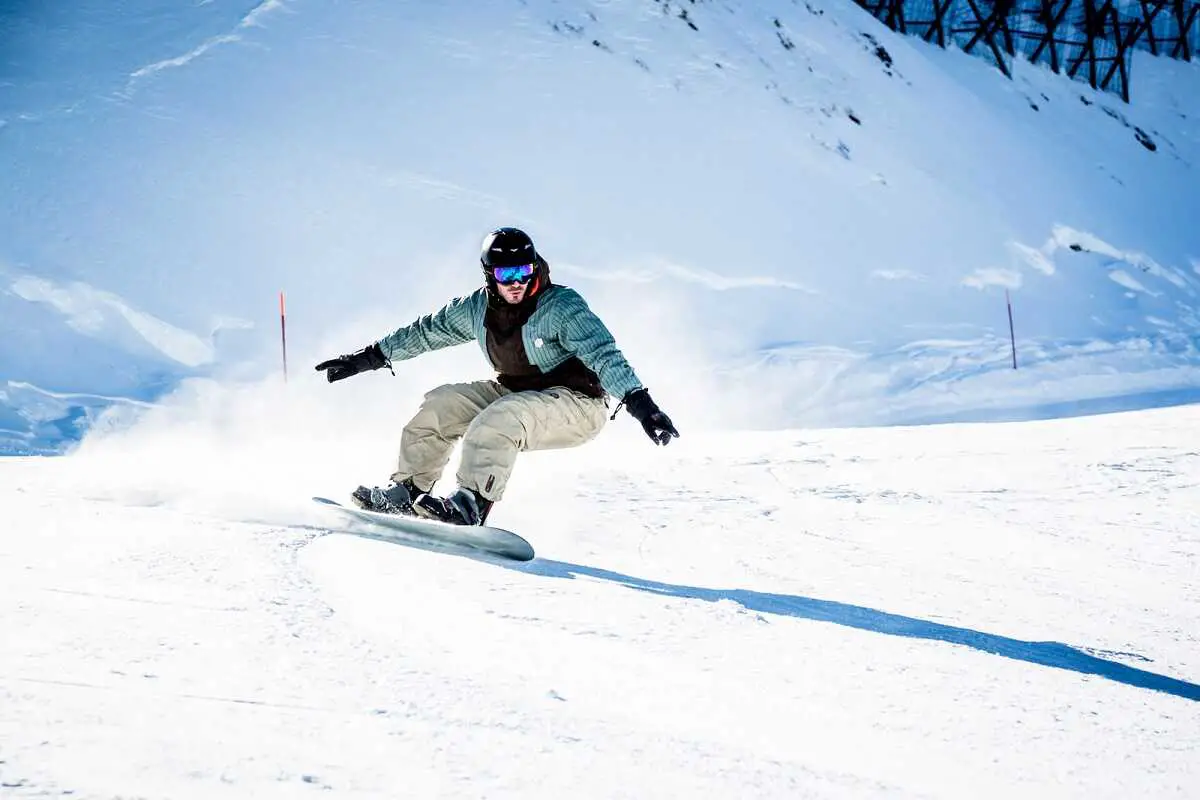 Comfort:
One more thing that you will notice when you free yourself of your goggles is enhanced comfort. When you wear goggles you will often find goggle imprints on your face as well as a feeling of relief when you take your goggles off.
With your visor helmet, your head and face will feel more comfortable with no constraints from your goggles trying to strangle your face.
Changing Lenses:
As with goggle lenses, the visor helmet lenses are easily changeable to suit changing light and weather conditions, and in most cases, a visor ski helmet comes with two different VLT-rated lenses when purchased.
Often lens changing can be done quickly and easily with instructions either coming with the visor ski helmet or available from the manufacturer's website.
Visor Ski Helmet Cons
Blower Powder:
If you are fortunate enough to ski blower powder, with that fine dust-like powder going in every direction, then that can sometimes be a problem with a visor ski helmet as the blow can sneak in from below your visor.
A scarf could be a possible solution here, or you could just avoid skiing that virgin snow (are you kidding me?).
This content was originally published on headsdontbounce.com. If it appears on another website, it is a violation of the copyright owned by headsdontbounce.com.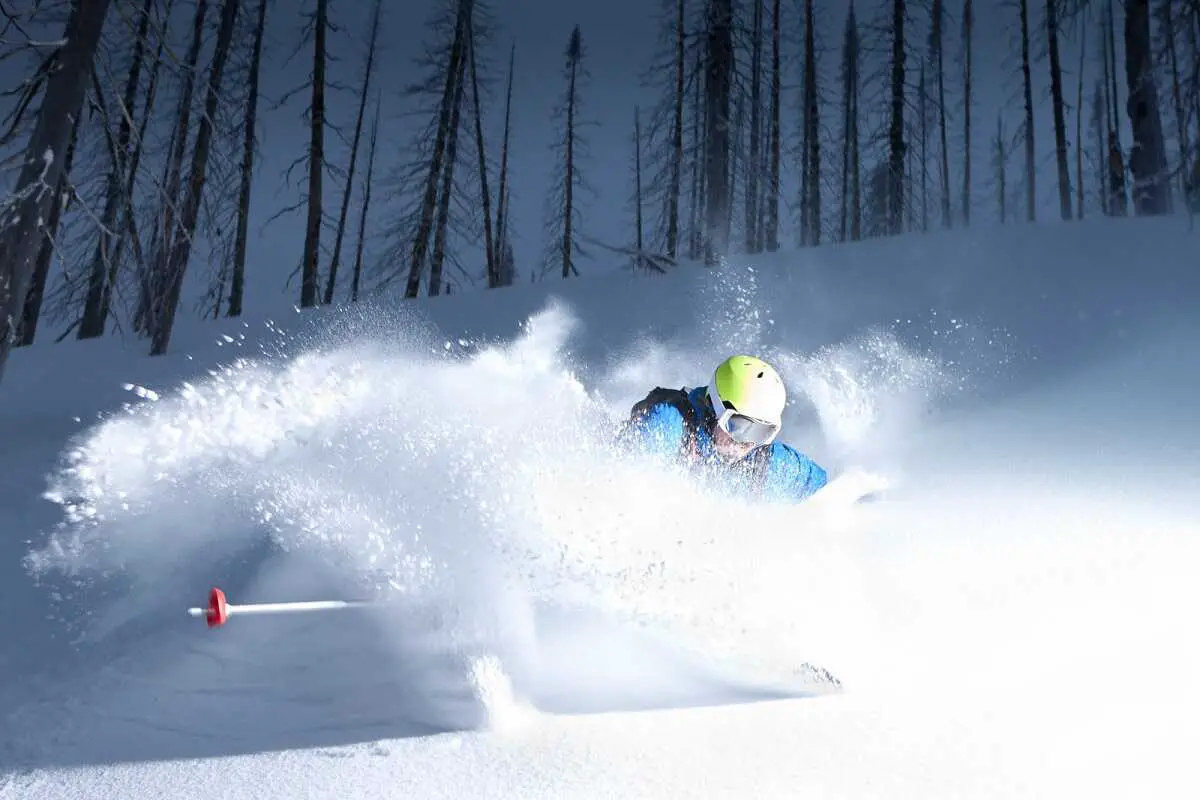 Seal between visor and face:
Face shape and fit could be a potential problem for some people. You've probably noticed that we are not all the same size and shape.
The visor of a visor ski helmet is designed to fit 'most' faces by forming a comfortable seal between the visor and your face/cheeks. However, if you have large cheeks or a particularly narrow face, you may have the problem of not having a complete seal between face and visor.
Is that a problem? Maybe not, it all depends on your skiing or snowboarding style, speed, snow density and how well the visor meets your face line. So, if you have any doubts, you would be best advised to try before you buy.
RECOMMENDED: Best Ski Helmets With Visors [2022/23 season]
Are Ski Helmets With Visors Worth It?
So, are ski helmets with visors worth it, or is it just another marketing fad?
Well, that depends. Worth it as in a financial benefit? No, not at all. Both visor helmets and regular ski helmets with goggles can be had for budget prices or more expensive prices for better quality brands.
On the other hand, if you value things like:
increased field of vision
improved safety
improved ventilation
convenience
comfort
time savings
spectacles compatible
then absolutely, Yes! Ski helmets with visors are worth it!
I hope we have covered the topic of 'ski helmet with visor pros and cons' to your satisfaction. If you enjoyed this article, take a look at the related reads below for some more interesting reads!
If you liked this post, why not share it with your friends.