Are Modular Helmets Safe?
The versatility and convenience of modular motorcycle helmets have led to their growing popularity among motorcyclists. With a simple flip of the front, riders can easily communicate with their pillion or another rider.
Additionally, the rise in home-delivered food has further contributed to the increased use of modular helmets among delivery riders. These riders can now effortlessly flip up their chin bar when collecting food from restaurants or talking to customers, eliminating the need to repeatedly remove their full-face helmets at every stop.
Despite their growing popularity, discussions surrounding modular helmets always seem to gravitate towards one crucial question: "Are modular helmets safe?" This question seems justified considering that the flip front of these helmets adds a potential point of failure to the safety of the wearer.
Consequently, it is imperative to examine this issue objectively and analyze the available facts in a rational manner.
KEY TAKEAWAYS
* There are numerous DOT Approved and ECE Certified modular motorcycle helmets.
* There are currently no Snell Certified modular helmets in the United States.
* Snell wants helmet manufacturers to put their helmets forward for Snell testing.
* Many leading helmet brands have their own testing facilities.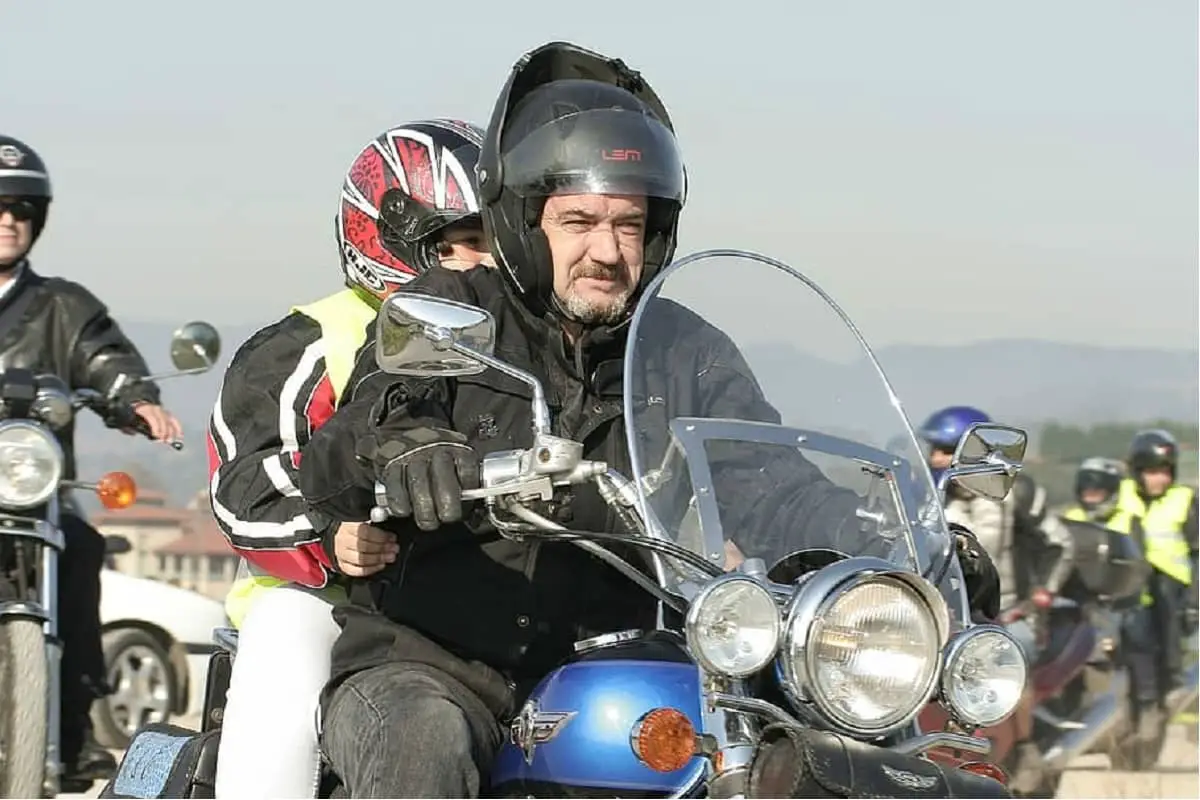 Disclosure: As an Avantlink and Amazon Associate, we earn from qualifying purchases. Disclosure Statement.
Page Content
Are Modular Helmets Safe?
There is a widely held belief that modular helmets are not as safe as full-face helmets. However, this notion appears to be primarily based on subjective viewpoints rather than concrete facts.
In the United States, modular helmets face no difficulty in obtaining DOT approval. However, there is currently no Snell-approved modular helmet on the market. This lack of Snell approval leads some consumers to assume that modular helmets are inherently less safe.
Nonetheless, many modular helmets have received certification under the European ECE 22.05 standards, which several industry experts consider superior to DOT approval and equivalent to Snell's testing standards. This has further complicated the issue, adding to the confusion regarding the safety of modular helmets.
When discussing the safety of modular helmets, there are several points to consider. One such point is the existence of different testing standards for motorcycle helmets. Additionally, it is essential to examine the specific criteria to which modular helmets are held accountable. Ultimately, selecting the right helmet for the intended purpose often requires nothing more than simple common sense.
To gain a deeper understanding of the safety of modular helmets, we need to explore these points further. Only then can we arrive at an informed conclusion regarding the safety of this increasingly popular helmet type.
Video: Why I Bought A MODULAR helmet
Motorcycle Helmets Safety Standards
In the United States, the DOT (Department of Transportation) and Snell are the two primary safety standards for motorcycle helmets.
Manufacturers need to comply with DOT standards to self-certify their helmets as legal for road use, which requires passing an impact test, penetration test, and chin-strap test. Snell certification, on the other hand, is a voluntary standard.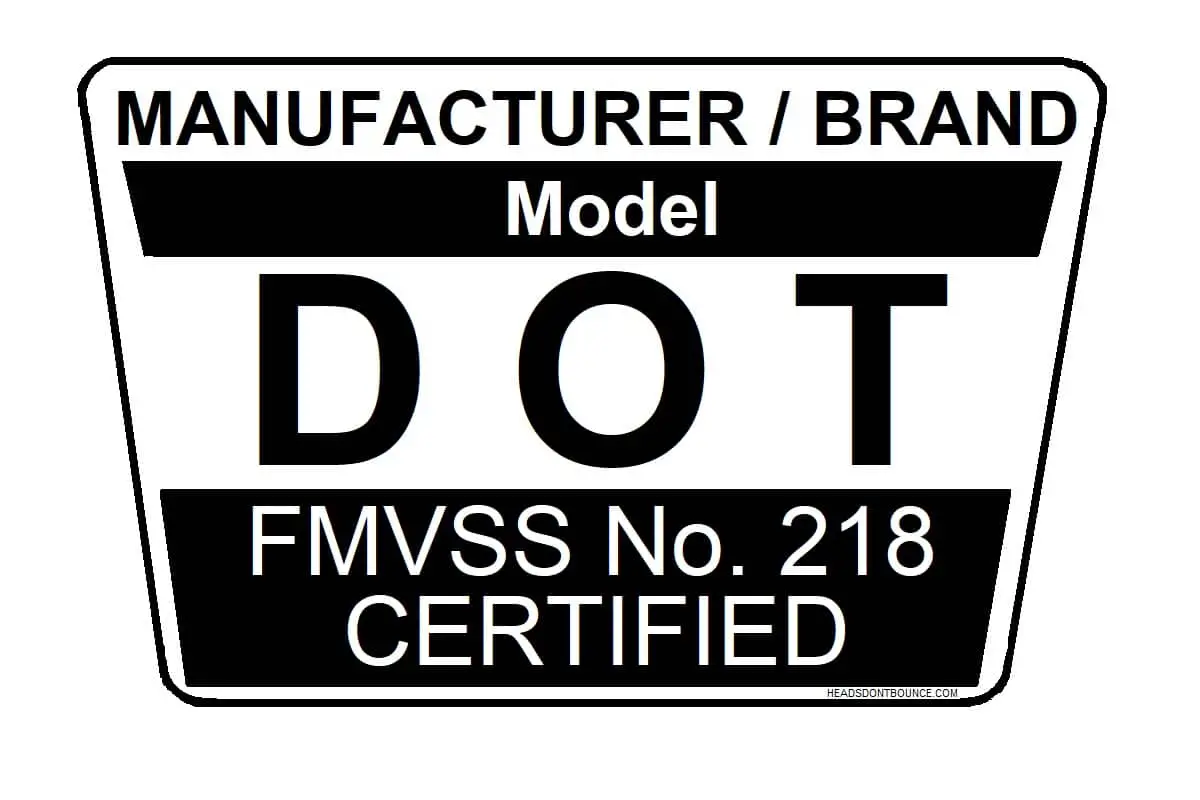 However, DOT standards are considered minimal and manufacturers only need to meet the basic requirements to pass.
In contrast, Snell has higher standards that manufacturers need to meet before being approved. Snell's latest standard, M2020D or M2020R, has six stages of testing and helmets in the US passing Snell testing will receive the D certification.
ECE 22:05 standards, which apply to Europe and other countries, including Australia, are deemed comparable to Snell testing.
In the UK, Sharp testing was introduced to complement ECE 22:05 standards and to perform more extensive testing.
Modular Helmet Testing
To summarize, manufacturers in the US find it relatively easier to obtain DOT certification for their helmets due to the minimal standards required for testing, leading to many modular helmets only carrying DOT-approval.
Although there are no Snell-certified modular helmets currently on the market, there are some ECE 22:05 certified modular helmets available in the US that are also DOT-approved, such as the AGV Sportmodular and HJC i90. This suggests that the European governing body deems these modular helmets safe according to similar standards to those upheld by Snell.
This raises the question of why there are so few Snell-approved modular helmets.
In an interview with Edward B. Becker, Executive Director of the Snell Memorial Foundation, he expressed his desire for manufacturers to submit their modular helmets for testing under the same capacity and standards as full-face helmets.
However, manufacturers may be hesitant to do so due to the added expense of independent Snell certification, or perhaps concerns about not passing the testing process.
It's also worth noting that some leading manufacturers like Arai have their own independent testing facilities and state-of-the-art impact testing equipment, making it unlikely that they would produce a helmet that fails to meet Snell's higher standards.
Video: Arai helmet testing (Fall simulation)
Schuberth takes their helmet safety seriously and will even x-ray a helmet if a customer has dropped it. Given their dedication, it is unlikely that the company would produce an unsafe modular helmet.
While the Shoei Neotec 2 is DOT approved and ECE 22:05 certified, it only received four out of five stars on Sharp's rating scale. This suggests that Sharp's testing may have flaws in how it evaluates modular touring helmets that are designed for normal road speeds compared to full-face racing helmets that are built for high speeds and extreme conditions.
This content was originally published on headsdontbounce.com. If it appears on another website, it is a violation of the copyright owned by headsdontbounce.com.
A review of how Snell and Sharp approach modular helmets is necessary to ensure that the tests are accurate and reflect real-world use. However, the responsibility also lies with helmet manufacturers to submit their helmets for these tests.
SUGGESTED: Top Best Modular Motorcycle Helmets
Criticisms of Snell and Sharp's testing include the outdated penetration test, which can lead to a $50 polycarbonate helmet scoring higher than a $700 race helmet. Modern technology shows that an outer shell that is flexible and absorbs energy on impact is more effective at protecting the rider's head from injury.
Conclusion
The US Department of Transportation (DOT) approval is a relatively lenient standard for helmet manufacturers to comply with. As a result, there is a wide range of modular helmets available that meet DOT standards, such as the Shoei Neotec 2 and the Scorpion EXO-AT950.
However, there are no Snell certified modular helmets currently available on the market. It is important to note that while there is a selection of ECE 22:05 certified modular helmets that are also DOT approved, such as the AGV Sportmodular and HJC i90, the standards of testing are more rigorous.
Therefore, it is logical to infer that modular helmets are safe for the conditions they are intended to be used in. However, if you are riding a sports bike on the track, a Snell approved full-face helmet would provide extra peace of mind.
It is crucial to prioritize the fit of a helmet above all other factors, including brand and style. An ill-fitting helmet is more dangerous than any type of helmet on the market. Hence, it is crucial to choose a helmet that fits you properly to ensure the maximum level of protection for your head.
I hope we have answered the question 'Are Modular Helmets Safe' to your satisfaction. If you enjoyed this article, take a look at the related reads below for some more interesting reads!
If you liked this post, why not share it with your friends.