ECE Helmet Certification – Motorcycle Helmets
In 1972, Regulation No. 22, the European standard for Protective Helmets came into effect from the Economic Commission for Europe (ECE).
The Regulation laid out a set of standards that motorcycle helmets had to abide by and meet in order to be eligible for sale.
The standards cover things such as level of head coverage, weight of the helmet, even down to where the compliance stickers need to be applied with the ECE helmet certification, and what information is to be included on them.
ECE 22.05 was recently replaced with ECE 22.06 in 2020; the '05' or '06' pertains to specific revisions and amendments to Regulation No. 22.
KEY TAKEAWAYS
* An ECE Certified helmet is one that passes the Economic Commission for Europe's 'Regulation No. 22'.
* Regulation No. 22 lays out the standards which manufacturers have to meet when producing motorcycle helmets.
* Regulation No. 22 applies to helmets for motorcycle, mopeds, visors and helmet accessories.
* The ECE 22.06 certification is applied in around 50 different countries.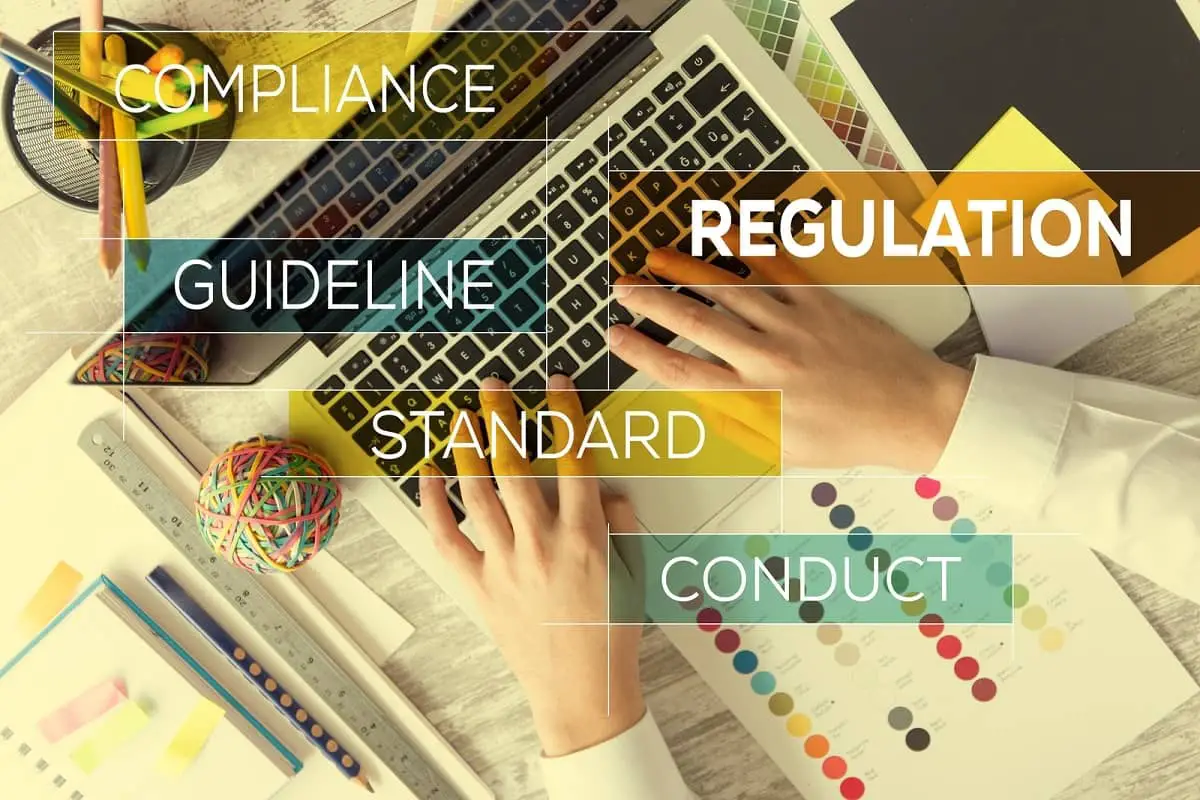 Disclosure: As an Avantlink and Amazon Associate, we earn from qualifying purchases. Disclosure Statement.
Page Content
What is ECE Helmet Certification?
An ECE certified helmet is one that passes the Economic Commission for Europe's 'Regulation No. 22' which lays out the standards for which manufacturers have to meet when producing motorcycle helmets.
"This Regulation applies to protective helmets for drivers and passengers of mopeds and of motorcycles with or without side-car , to the visors fitted to such helmets or intended to be added to them and to the accessories to be fitted to such helmets or intended to be added to them."

UN Regulation No.22 Scope
The ECE helmet certification is applicable in almost 50 different countries. The countries whose authorities have approved helmets as meeting the ECE standards each have a code which can be found on the sticker inside the helmet. For example E1 = Germany, E2 = France. The complete list of country codes can be found below.
SUGGESTED: Motorcycle Helmets For Big Heads
Other information on the sticker will be whether the helmet is protective as an open-face or full-face helmet.
If the helmet has the letter J on the sticker, it is an open-face helmet with no lower face cover. A letter P, then the helmet has a Protective lower face cover/chin bar. If the sticker has the letters NP, then it has a Non Protective lower face cover.
On occasion you will see the letters J and P, this is when a helmet is classed as being a dual-homologated helmet, which means it has been tested as an open-face helmet and also when the chin bar is in place it is certified as protective.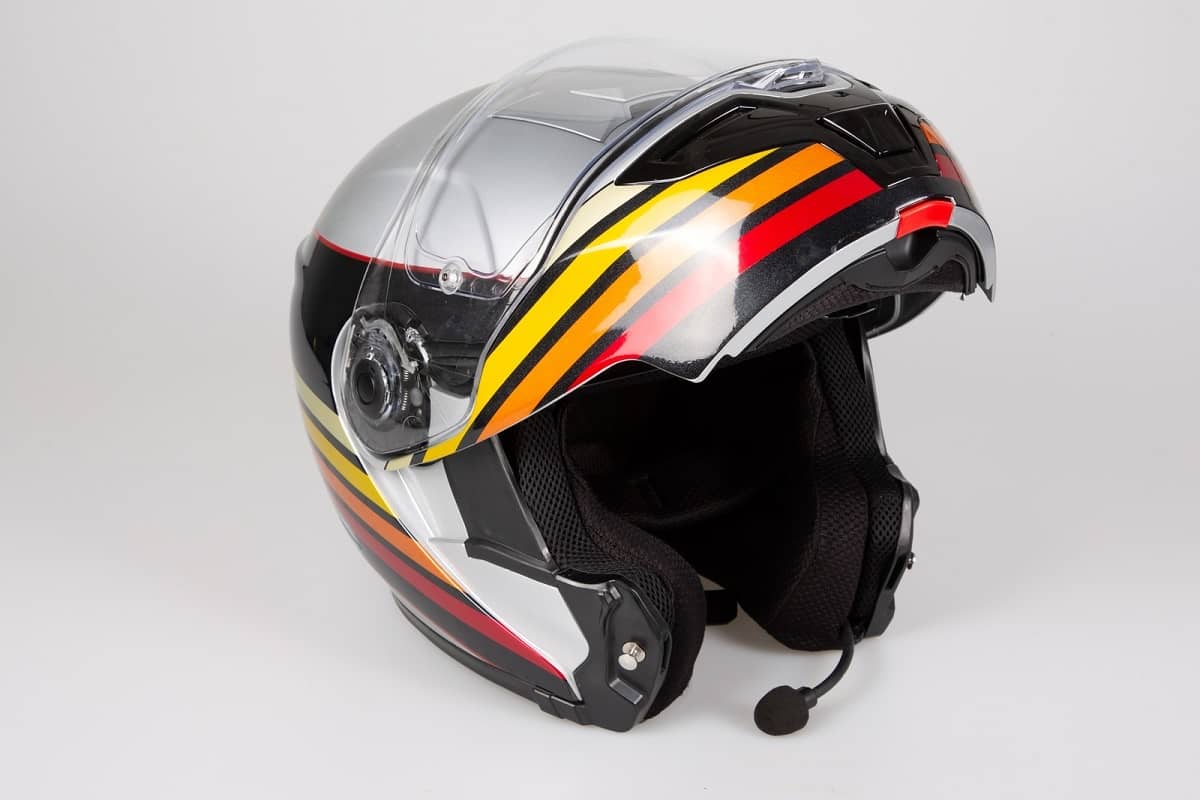 Currently, the ECE standard is in a period of transition. From June 2000, the certification was called ECE 22.05 but in June 2020 new revisions were made to the Regulation and the new standard coming into force being ECE 22.06. More on that below.
ECE 22.05 Certification
In order for a helmet to be ECE approved, manufacturers submit their helmets for testing by the authorities in one of the ECE standard applicable countries where they are then rigorously checked to see if they meet the required standards as set out by ECE 22.05 Regulation.
To start with helmets are meant to be selected for testing based on the sizes which are supposedly the weakest, this is usually the biggest and the smallest sizes.
They are conditioned to various environments which are designed to replicate real life conditions, these include being subjected to: solvents, high and low temperatures, humidity and moisture as well as ultraviolet lights.
In order to be an ECE approved helmet, the helmet is subjected to impact tests which use both a flat and curbstone anvil in strictly laid out points around the helmet. A single impact from each anvil is applied to the helmet and the results measured by how well the helmet absorbed the impact.
RECOMMENDED: How Tight Should A Motorcycle Helmet Be?
The chin bar is also tested where there is one, by being dropped on to an anvil from height to see how protective it is.
The helmet is also put through an abrasion test which focuses on the outer shell. A shell that works up a lot of friction on impact is thought to cause more damage to the rider by causing twisting of the head; so the idea of the abrasion test is to help manufacturers produce helmets that minimize friction.
This content was originally published on headsdontbounce.com. If it appears on another website, it is a violation of the copyright owned by headsdontbounce.com.
The rigidity of the helmet is also tested where it can be subjected to 630 Newtons of pressure to see how much it deforms.
The chin strap is tested to see that it will not stretch beyond a certain point which could cause it to come loose or break under load. A dummy headform is used and a helmet-rig set up which tries to pull the helmet off the back of the head.
The visor is tested for scratch resistance, light refraction and transmission, and the amount of visibility it allows. If the visor claims to be anti-fog then that is also tested under the standard.
After all this and more the helmets continue to be tested in large batches, in various sizes throughout the production run of the helmet model. Manufacturers are not allowed to self-certify their helmets as being ECE approved.
SUGGESTED: German Style Motorcycle Helmets
The Regulations also state how the helmet should be labelled and what information the label should display, including: code number of the country of approval, serial/production numbers, type of protection offered (i.e open face), and the Regulation 22 amendment number.
The ECE 22.05 Label Explained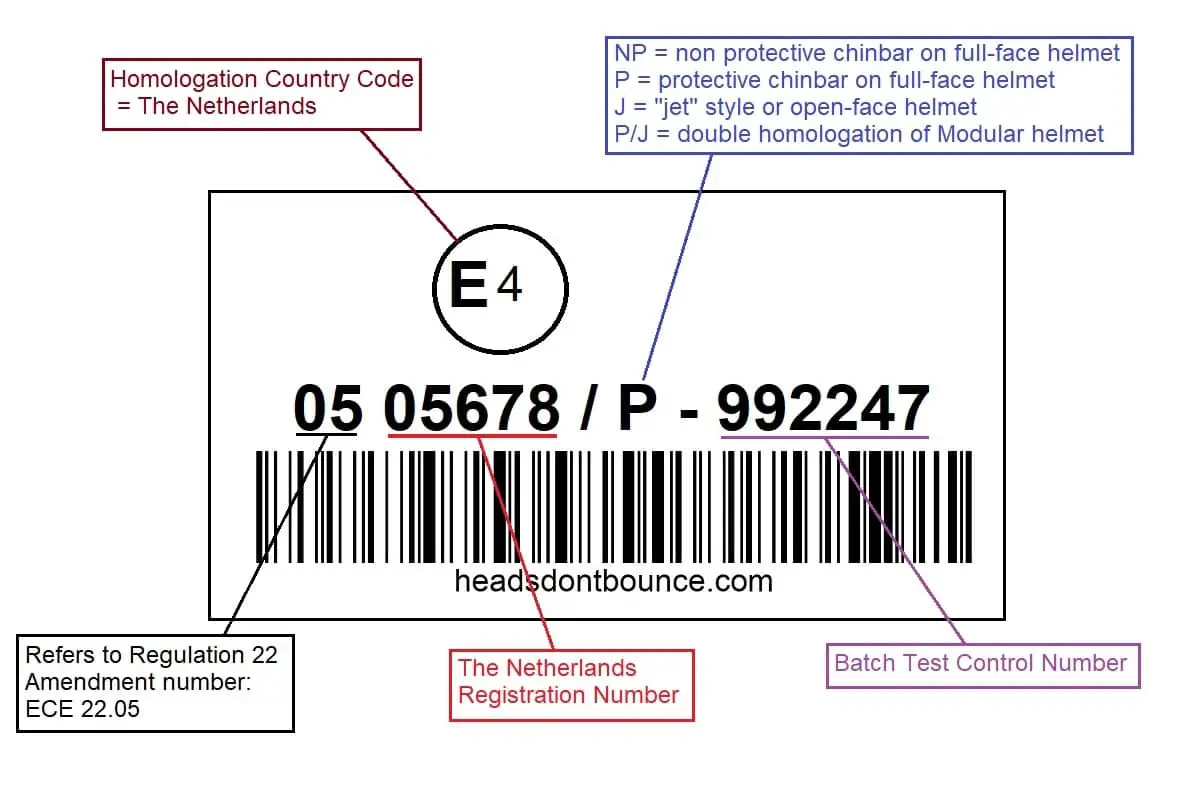 ECE Country Codes
| E1: Germany | E15: unused | E29: Estonia |
| --- | --- | --- |
| E2: France | E16: Norway | E31: Bosnia and Herzegovina |
| E3: Italy | E17: Finland | E32: Latvia |
| E4: Netherlands | E18: Denmark | E34: Bulgaria |
| E5: Sweden | E19: Romania | E36: Lithuania |
| E6: Belgium | E20: Poland | E37: Turkey |
| E7: Hungary | E21: Portugal | E39: Azerbaijan |
| E8: Czech Republic | E22: Russian Federation | E40: Macedonia |
| E9: Spain | E23: Greece | E42: European Union (unused) |
| E10: Yugoslavia | E24: Ireland | E43: Japan |
| E11: United Kingdom | E25: Croatia | E45: Australia |
| E12: Austria | E26: Slovenia | E46: Ukraine |
| E13: Luxembourg | E27: Slovakia | E47: South Africa |
| E14: Switzerland | E28: Belarus | E48: New Zealand |
ECE 22.05 vs Snell
ECE 22.05 applies to almost 50 countries around the world but it does not apply to the United States. The Snell Foundation operates as a charitable organization testing helmets which are to be sold in the US.
Recently Snell has introduced the M2020R Standard which will be applied to helmets that meet both ECE 22.05 and the Snell standards.
SUGGESTED: Best Modular Motorcycle Helmets
This is a fairly obvious direction for Snell to have taken as both authorities testing procedures are very similar. ECE 22.05 is a legal standard helmets need to meet, Snell is not and manufacturers need to voluntarily put their helmets forward to receive Snell approval.
Both sets of testing are similar but not without their differences, for example the Snell Foundation implements a penetration test whereas the ECE 22.05 does not.
ECE 22.05 states that helmets can only be tested in 4 certain areas during the impact test which has led to criticism. Manufacturers have been accused of strengthening the outer shell in those areas which help them resist the impacts and therefore pass the test. However, if a helmet was to be tested in any other area it could be found to be weak and therefore not protective.
Snell allows the testing technician to test the helmet wherever they please.
The criticism comes for Snell with their penetration test. It can be argued it causes manufacturers to produce helmets with a very hard outer shell to resist the penetration, however, the latest research suggests the most effective helmets are those that flex with an impact and absorb it away from the head.
ECE 22.05 vs DOT
ECE certification is most similar to DOT certification in terms of the fact that manufacturers need to meet the relevant standards in order to be sold as a legally approved motorcycle helmet in their respective countries.
ECE 22.05 testing is generally considered to be more intense than DOT testing, with DOT testing being thought of as the bare minimum that helmets need to meet to be deemed safe.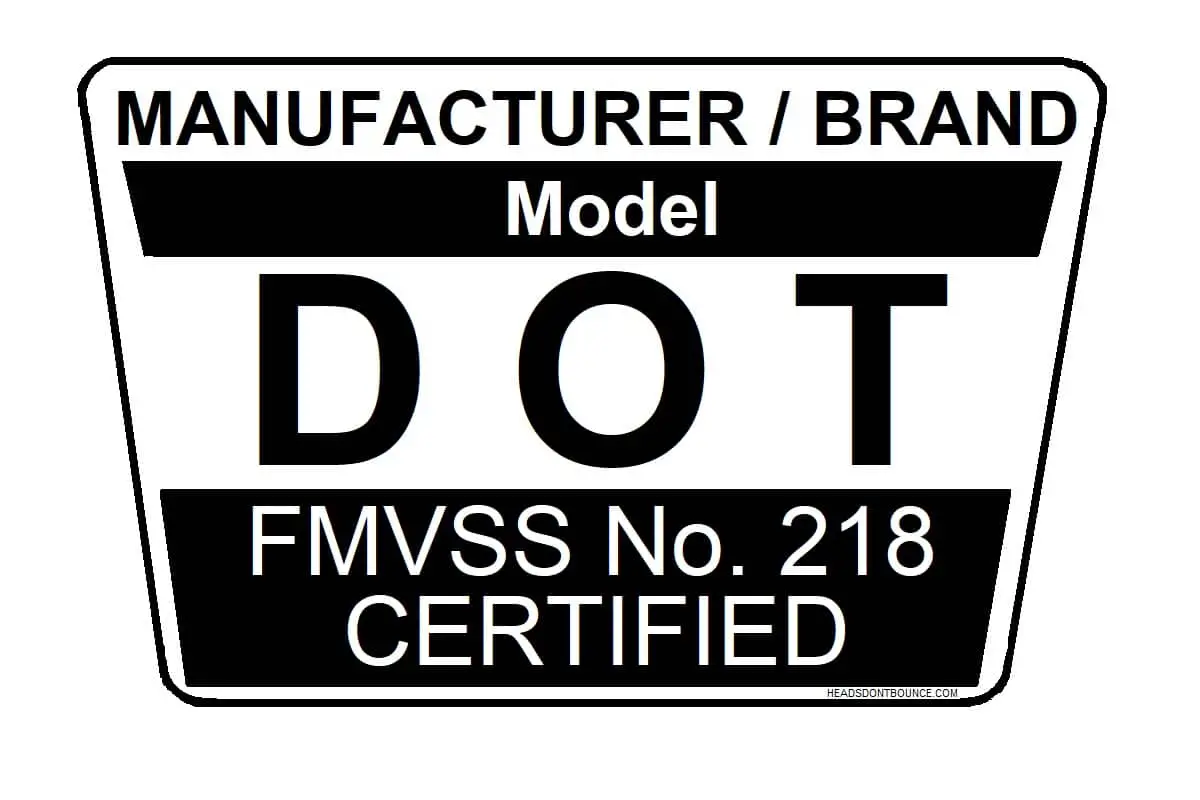 The DOT impact test requires the helmet to be tested above a certain test line which is about one third down from the top of the helmet. This means the helmet could be reinforced above this point to pass the test and not underneath it. Whereas ECE 22.05 tests the helmet in four different places all around the helmet.
It is worth noting that whether a DOT or ECE certified helmet, it will meet minimum requirements to be deemed effective in an accident, so it may not only be legal to wear a DOT or ECE approved helmet in respective countries, but it is also much more sensible than wearing a helmet that hasn't been tested at all.
ECE 22.06
The proposal for the '06' series of amendments to UN Regulation No. 22 was approved in June 2020, thus authorizing the creation of ECE 22.06 to replace the old ECE 22.05 standard for motorcycle helmets. The new ECE 22.06 takes effect from 2023.
The approval of the proposal meant that from June 2020, manufacturer's could begin to certify their helmets under the new ECE 22.06 standard. Helmets with the old standard, ECE 22.05, can continue to be sold for 36 months from the date of entry into force of ECE 22.06.
SUGGESTED: What To Do With Expired Helmets
There are sure to be some clearance sales with helmet bargains to be had coming over the next couple of years, but don't worry, you will still be able to wear them beyond 2023.
Some of the key updates for 22.06 are:
A new set of standards that apply specifically to modular helmets.
Helmet accessories such as integrated sun visors will have standards applied that they will need to meet in order to pass testing. This is important as helmet technology and design has changed significantly in the last 20 years, and helmets have so many more features available, it is important these new components are tested.
The testing procedures themselves have been overhauled with the latest science being applied to the process.
The impact tests will see harder and faster impacts being created as well as low speed impacts too. There will also be a new angle rotation introduced to the impact test.
The visor will now face a penetration test of a steel ball being fired at it.
If Bluetooth communication kits are offered with the helmet, the helmet will be required to pass testing with and without it installed. For example, the Shoei Neotec II has the option of an integrated Sena system.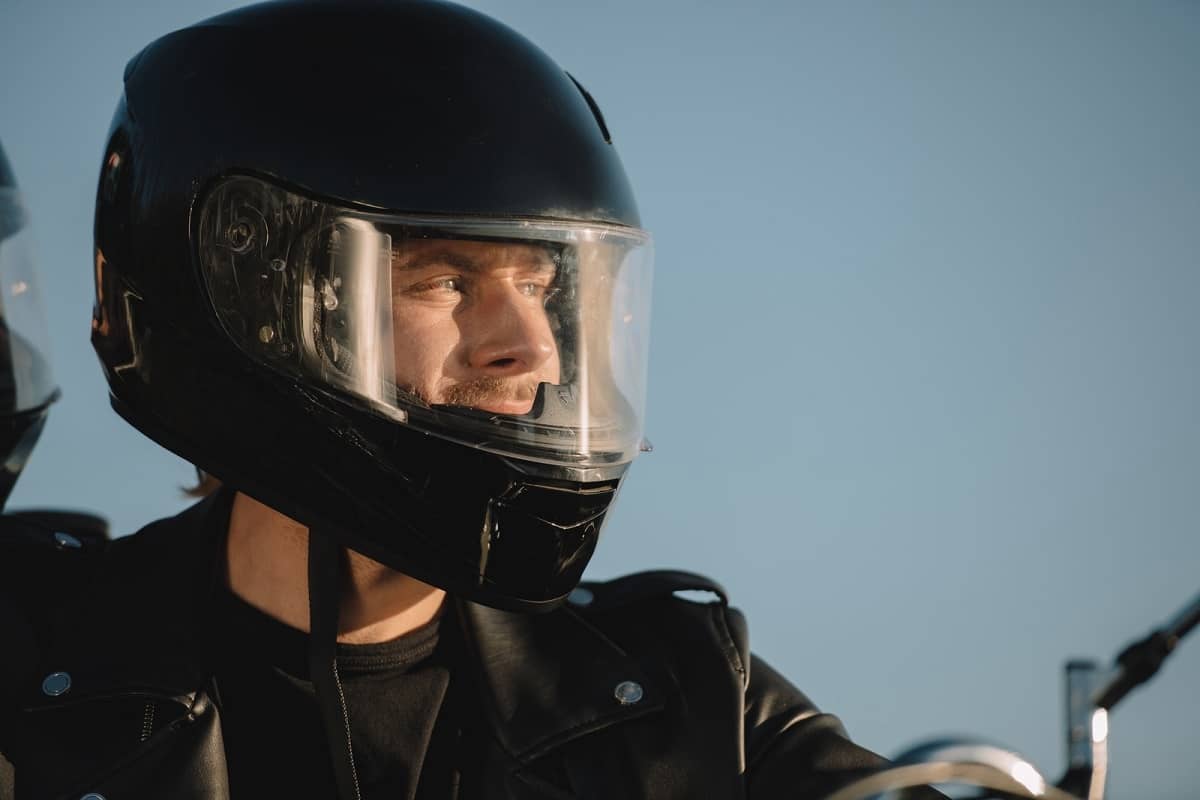 Frequently Asked Questions:
Q. Are ECE helmets legal in the US?
A. No, ECE approved helmets are not legal in the United States, motorcycle helmets in the US need to be DOT approved. However, it is possible that a helmet can be both ECE and DOT approved.
It is important that your particular helmet is displaying the correct certification for the country you are in.
Q. Is ECE better than Snell?
A. While ECE 22.05 is considered by some to be more efficient than DOT, I think it is fair to say that the Regulation is on par with the Snell standards.
The Snell Foundation argues that their testing procedures are more in depth and efficient than the procedures the ECE 22.05 Regulation applies. However, the Economic Commission for Europe would argue otherwise.
ECE 22.05 tests the abrasion resistance of a helmet's outer shell whereas Snell does not. Snell, during their impact tests, ensures to run two impacts at the same site of the technicians choosing; whereas for ECE 22.05, only one impact takes place at a specific site as specified in the Regulation.
While both authorities test some things slightly differently, the majority of their testing procedures are very similar, and I think a Snell approved or ECE approved helmet will have been tested using the best technology currently available.
Q. How do I know if my helmet's ECE certification is genuine?
A. If your helmet is ECE certified it will have a label displayed on the chin strap which will have the information stating in which country the helmet was approved, the approval number and other information.
The helmet will also have a sticker on the back of the helmet that states that the helmet has passed the ECE 22.05 Regulation which is usually included with the size of the helmet and its weight.
If you liked this post, why not share it with your friends.