How Much Does A Motorcycle Helmet Cost?
When first looking to buy a motorcycle helmet it can be like a minefield of information and all very confusing.
Understanding what you are paying for and what you get for your money is imperative when buying a motorcycle helmet, so I've put together this article to explain all you need to know about the cost of motorcycle helmets.
How much a motorcycle helmet costs depends on many factors including, composition of the helmet's shell and the manufacturing process involved, then you need to factor in the range of features that are included.
Page Content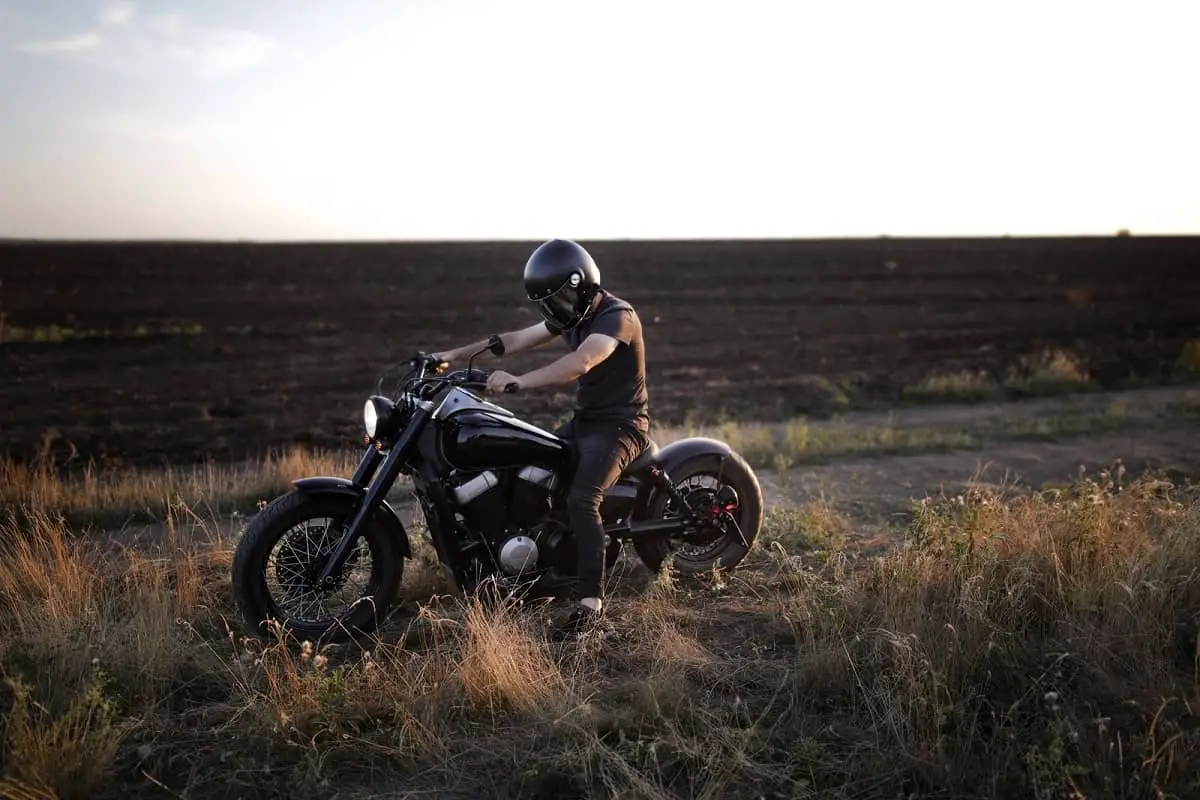 Disclosure: As an Avantlink and Amazon Associate, we earn from qualifying purchases. Disclosure Statement.
Buying A Motorcycle Helmet
There are numerous considerations, like, do I want an open face, full-face or modular helmet? What additional features do I want, or more to the point, do I really need? Some helmets will sell for as little as $50 while others are priced in excess of $800.
When buying a helmet your budget will generally be the main point to consider and will dictate what you get for your money, however, there are some other things to think about that may affect how you set your budget in the first place. Let's take a look.
SUGGESTED: Motorcycle Helmet Communications Systems
Things To Consider:
Budget
Motorcycling isn't cheap, first you have the cost of your motorcycle and insurance etc. then the cost of your gear. We do it because we love it and as much as we love our 2-wheeled companions and riding, we should love protecting ourselves just as much.
Whatever you set aside for your protective gear it is a good idea to allocate the biggest portion of that to your helmet budget. Why? Well, a helmet is the most important piece of protective equipment in an accident and the one that will likely save your life.
Sacrificing your favorite racers' replica jacket or boots and purchasing the basic model, to increase your helmet budget might be boring, but it's definitely more sensible.
RECOMMENDED: How Tight Should A Motorcycle Helmet Be?
After you have set your budget, considering the other points to follow in this article will help you choose the best helmet for you within your budgeted price range.
Riding Style and Frequency
The next thing to consider is your style of riding. Are you in it for the long haul planning on touring the country? Are you commuting in all weathers or just riding in the sunshine? Planning on taking your sports bike to the track or just your classic 60's Harley out for a ride to church on Sunday?
All of these things are important. If you are planning on taking your Yamaha R1 to the track you are going to want to invest in a Snell approved helmet that has been tested to meet the highest possible safety standards which is what professional racers would wear.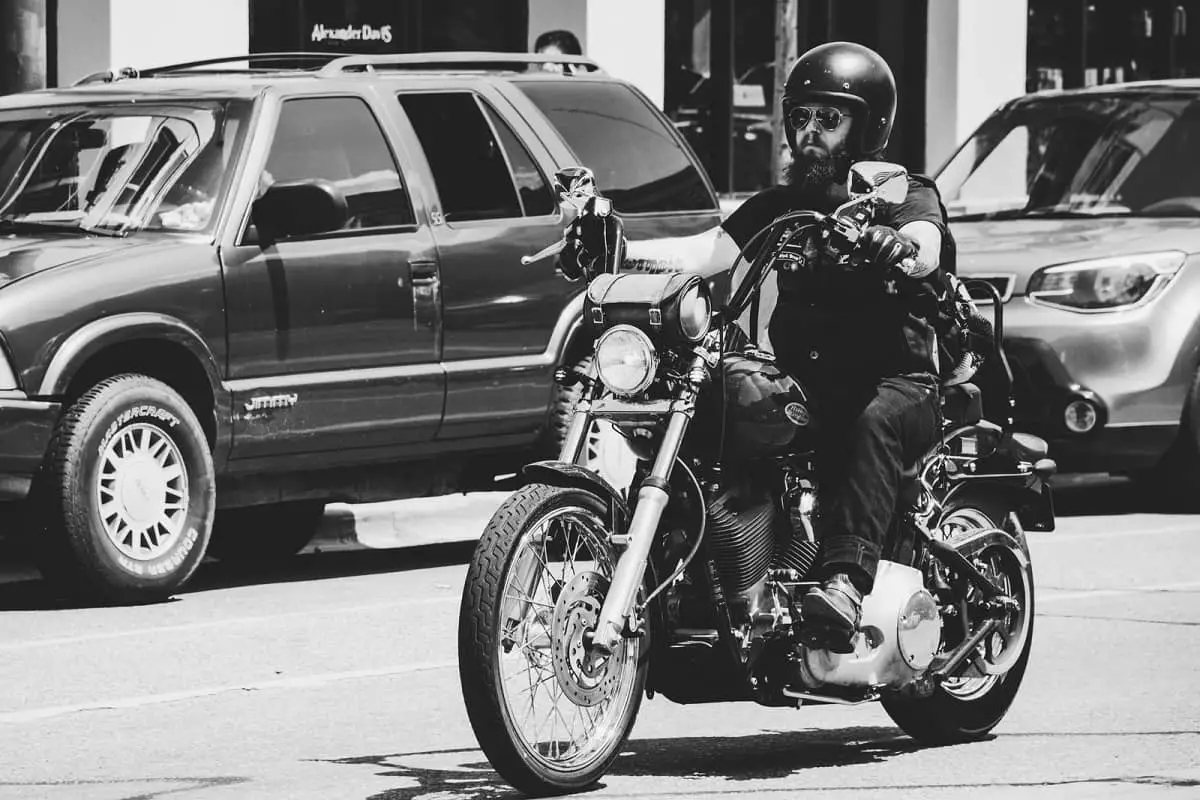 If you are using your bike as part of your job doing deliveries perhaps a modular helmet with Bluetooth integration is the way forward, as at each drop off you won't need to remove your helmet but just flip the lid up.
SUGGESTED: Motorcycle Helmets For Big Heads
If you plan on riding all year round, you will likely want to go with a full-face helmet with a drop down sun visor for example. You will have a sun-visor for good weather and protection from the elements when the weather is less than favorable in the winter.
Helmet Certification
A very important factor to consider is that your helmet needs to have the correct certification for your location. Not only is this a legal requirement but a helmet that has been tested to meet minimum safety standards will give you some peace of mind, knowing that it is fit for purpose, to protect you in the event of an accident.
DOT FMVSS No.218 is the safety standard that is required across the US for all motorcycle helmets. DOT approved helmets are recognized by the DOT safety sticker on the back and usually the certification will be stitched on the inside of the helmet also. Avoid buying helmets without DOT approval as they are not legal and have not been tested for their safety.
When looking at helmets you will likely come across Snell certified helmets. The Snell Foundation is an independent authority that tests helmets to a higher standard than that of DOT. Manufacturers have to put their helmets forward for Snell testing at their own cost. All racing bodies across the US require participants to wear a Snell approved helmet.
Type of Helmet
There are multiple types of helmets and this does affect the question of how much is a motorcycle helmet?
On the whole, helmets will fit into 3 categories Open Face, Modular, Full-Face. However, there are sub-categories within that with helmets that are built for racing, motocross, adventure style helmets, and a new wave of retro style helmets.
SUGGESTED: German Style Motorcycle Helmets
As a general rule open face helmets will be the cheapest, however, with the retro scene some of the major brands are producing open face helmets that are the same price as a really good mid-range full-face helmet.
While there are many DOT approved modular helmets, there are currently no Snell approved modular helmets on the market. Snell tests modular helmets as if they were standard full-face helmets and there is some consensus that the chin bar mechanisms on modular helmets are just not as secure and safe as those that are integral to the structure of a full-face helmet.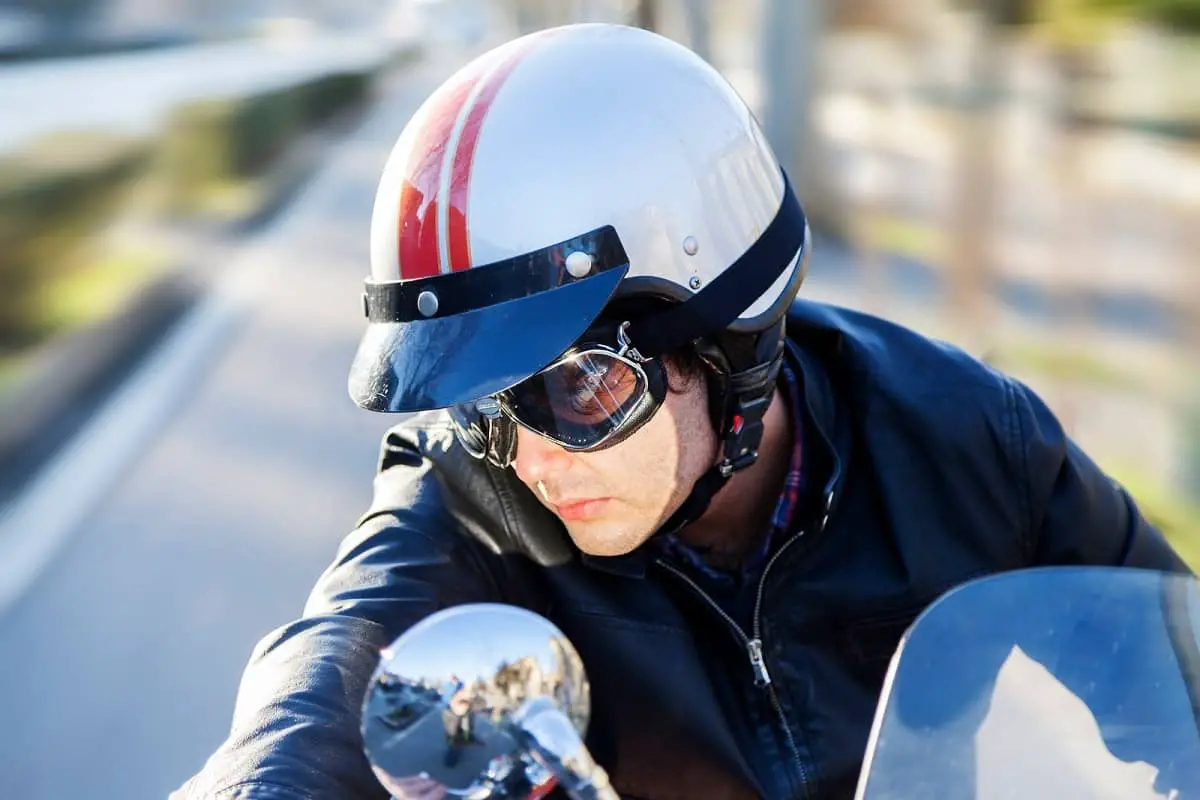 ECE 22:05 is the European safety standards and is similar in their level of testing to Snell, yet they have ECE approved modular helmets. However, SHARP, which is an independent body in the UK, have tested modular helmets and while they have passed, they have not been as highly rated as full face helmets from the same manufacturers.
SUGGESTED: Best Modular Motorcycle Helmets
This should be a consideration when thinking about a modular helmet combined with how often you ride and your purpose of riding (i.e. deliveries).
What The Helmet Is Made Of
Motorcycle helmets fit into two categories when it comes to what they are made up of, the first is those that are made of a polycarbonate shell and the second is those made of a fiberglass composite.
When you are considering your budget this information is very important. Polycarbonate shell helmets tend to be those on the cheaper end of the spectrum while those made of mixed composites are more expensive.
This content was originally published on headsdontbounce.com. If it appears on another website, it is a violation of the copyright owned by headsdontbounce.com.
Polycarbonate shells are very rigid, made of very hard plastic and as a result can be heavier. To make these helmets, manufacturers use a process called injection molding where a mold is used and the plastic is injected to create the shape, it can be done by a machine and mass-produced quickly which is why they are cheaper.
Fiberglass mixed composite shells are more complicated to make as the shell is created by weaving the various materials such as fiberglass, carbon fiber, kevlar, together to create a tough exterior shell.
They tend to have some flex in the outer shell, as the latest technology has shown that a helmet doesn't need to be rock hard, and actually if the outer shell has some movement it displaces the energy away from the head on impact.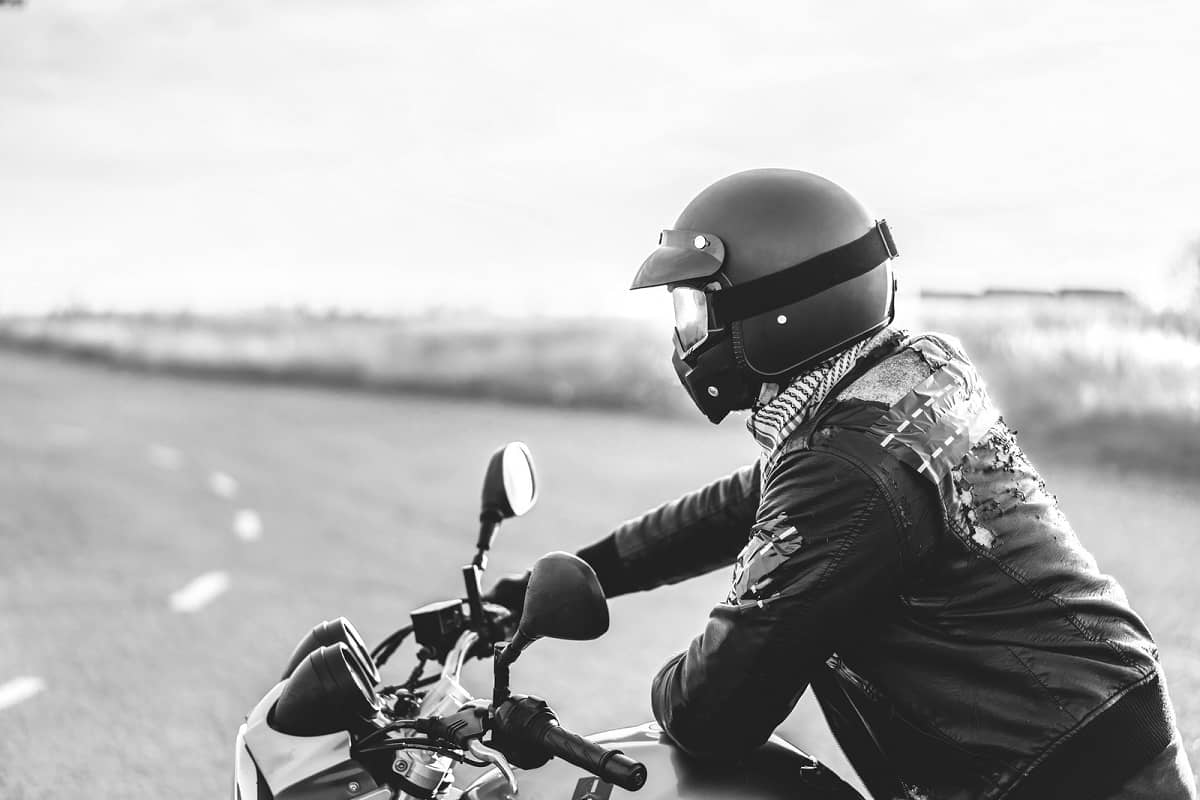 Additional Features
Today, motorcycle helmets can come with a range of features that might factor into your decision when setting your budget.
Drop down sun-visors, anti-fog visor inserts, Bluetooth communication systems built in or removable and some open face helmets have been fitting removable chin bars (although the actual safety of these is questionable, and the helmet should be considered solely as an open face helmet).
Dietmar Otte spent quite some time researching where the most impacts happen on a motorcycle helmet and a total of 34.6% of impacts happen in the chin bar area.
As you can imagine the importance of the chin bar on a full-face helmet is imperative and the evidence therefore suggests that a full-face helmet is the safest option.
Cost Of Motorcycle Helmets
With all that in mind let's have a look at some of the helmet options on the market across the different price brackets.
Please note that prices mentioned below are approximate examples only, and may bear no relation to the current manufacturer's suggested retail price. Please also note that the helmets mentioned below link to Amazon.
Budget: Below $100
When looking online or in any big motorcycle accessories retailer you will find quite a few helmets below $100. They will come in various graphics and styles, some even have accessories like this GLX – GX11 helmet that comes with an extra tinted visor for as little as $60. The good news is that even cheap helmets can be DOT approved so they do meet the required safety standards.
What you will find at this price point is that while there may be a full size range of XS – XL, there will likely only be 1 or 2 actual changes in the shell size. This means that to change the size of the helmet the inner liner has either more or less padding depending on the size of the helmet. This keeps the costs of production down by limiting the different shell sizes needed.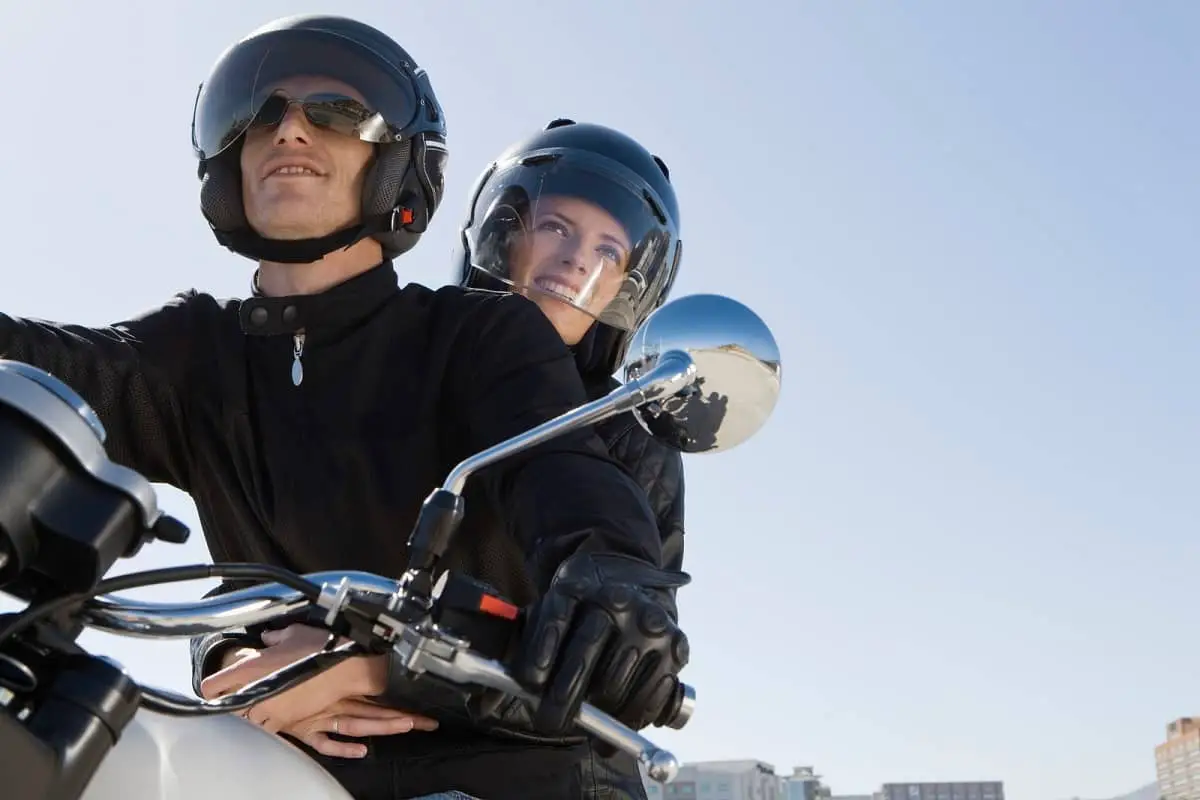 Budget: $100 – $200
This next stage is where you start to get a crossover of the types of helmets available to you with some good polycarbonate helmets with extra features like drop down sun-visors or built in pockets for Bluetooth communications systems and some basic fiberglass composite shell helmets also available.
The Scorpion R420 priced around $150, while still a polycarbonate shell, and other than being lightweight, with good ventilation is still a basic helmet, however, for the extra money you are getting a helmet that is not only DOT approved but it also meets the Snell standard too.
If an open face helmet is something you are looking at, for around $125 you can get the classic of all open face helmets the Bell Custom 500 which is made from a fiberglass composite shell, and has a wide range of color options as well as various visor shields that snap on to choose from.
Budget: $200 – $300
There is not a big leap in changes between the calibre of helmets at this price point, what you will find is just more choices and options. Perhaps a model below $200 from the same manufacturer will have a less plush inner liner and basic graphics compared to the fancy material and graphics of their $250 model.
This ILM Modular helmet, for example, comes in just under $200 with Bluetooth pre-installed, however without the Bluetooth, prices for the same model start at about $100 less. It is easy to be fooled when looking at the $200 price to think that you are getting a better helmet for the money, but actually you are paying for the pre-installed Bluetooth. The helmet has an ABS shell, very good ventilation system and is DOT approved.
What you will also find here are some pretty good modular helmet options, one that stands out is the LS2 Valiant. This helmet is DOT approved and has also passed the ECE 22:05 testing in Europe which is reassuring. The chin bar flips back a full 180 degrees allowing the helmet to be worn as a full-face or open face helmet.
The Valiant also has a drop down inner sun-visor. Priced around $290 it's a modular helmet that certainly gives some bang for the buck and gives the Shoei Neotec II a run for its money.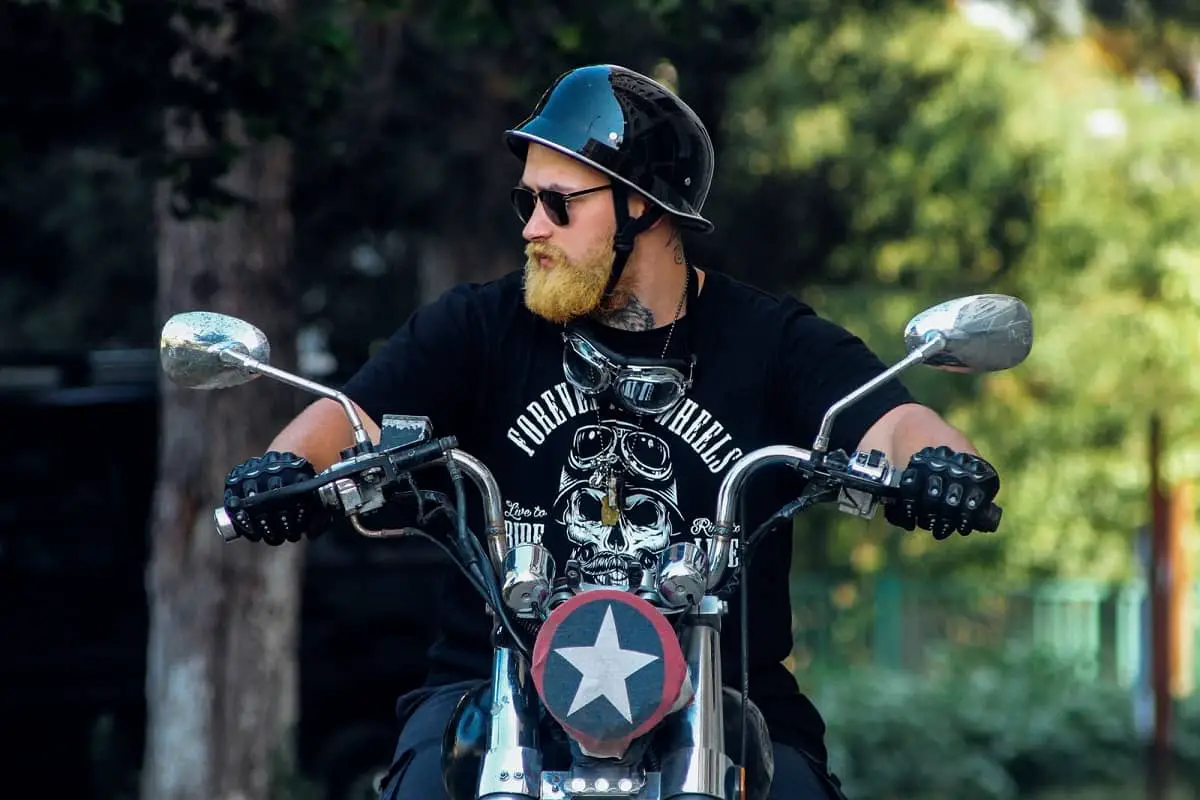 Budget: $400+
It is around the $400 mark that helmets really begin to shift in quality and where if you tried on a $50 lid next to a $500 one you would notice the difference, in weight, material quality, etc.
Remember that HJC i10? Well to compare, the HJC RPHA 11 Pro is an entirely different animal and this Crutchlow replica comes in at about $410. Updated moisture-wicking lining, advanced ventilation system, mixed fibreglass composite shell and super lightweight.
The amount of padding in the i10 does the majority of the work when it comes to changing the sizes whereas the RPHA 11 comes in 3 shell sizes with only the XS and XL needing more or less padding, this makes for an aerodynamic design that fits well.
From $350 onwards, you will start to see race replica helmets from brands like AGV and this Crutchlow from HJC. You will also start to see more custom style helmets such as HJC's collaboration with the Marvel Universe, they aren't just a mimic either as for some of the Marvel helmets HJC is using the RPHA 11 as its platform, so it is no budget helmet with a facelift.
After this point is when prices shoot up once again and you will see more changes in quality. For example this Bell Racestar DLX priced at $735 is produced from Carbon fiber making it one of the lightest helmets on the market. It is Snell approved and used by many riders on the track.
Other manufacturers increase their prices but also increase their features.
The modular Shoei Neotec II weighs in at around $700 but is made of a multi-ply Maxtrix AIM Shell (composed of fiberglass and other organic fibers), comes with an internal sun shield, anti-fog visor insert, seamless Bluetooth compatibility, a 5 year warranty and 4 shell sizes for the perfect fit.
Another example is the Arai XD4 at $610, which is an Adventure style full-face helmet, that has 3 different configurations thanks to a removable visor and peak, a mixed composite shell, custom fit interior pads and 5 shell sizes for the perfect fit and is also Snell approved.
So while there is a huge range of prices for motorcycle helmets, there is a motorcycle helmet for every budget and with sub-$100 DOT approved helmets available you can ride with peace of mind knowing your helmet is safe no matter your budget.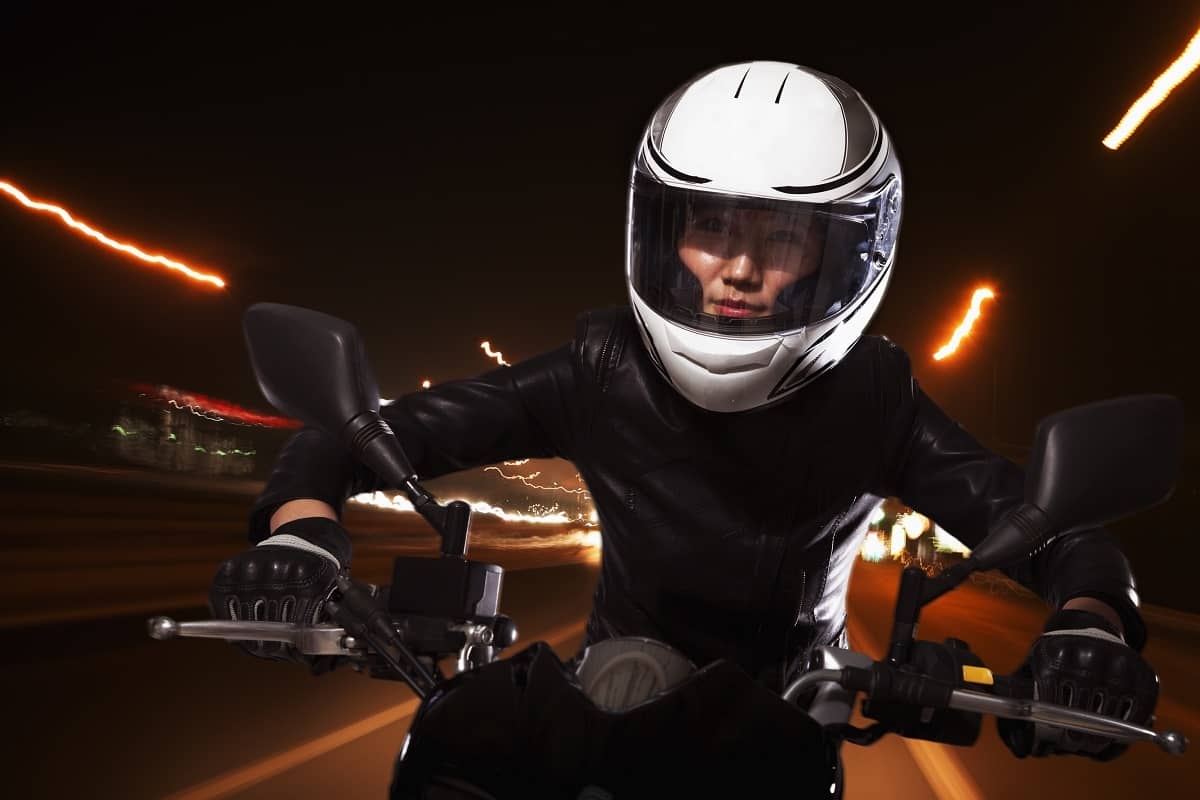 Frequently Asked Questions:
Q. Why Wear a Helmet on a Motorcycle?
A. There have been countless studies which point to the fact that helmets save lives in the event of a motorcycle accident. The World Health Organization answers this question best:
"Wearing a helmet is the single most effective way of reducing head injuries and fatalities resulting from motorcycle and bicycle crashes. Motorcyclists who do not wear helmets are at a much higher risk of sustaining head injuries and from dying from these injuries."
You can read all about the effectiveness of helmets and the statistics of injuries and fatalities from motorcycle accidents in this WHO article.
Q. Is a Cheap Helmet as Safe as an Expensive One?
A. This is a difficult question as, for example, an HJC i10, despite being a polycarbonate shell the helmet is still Snell certified and therefore is considered to be as safe as the Arai XD4 which is significantly more expensive.
If you do have a lower budget, considering a helmet that is properly certified despite its composition and features is the best way to know that your helmet has been tested to the highest standards. There is a full listing of Snell approved helmets on their website.
Q. Should I Consider a Second Hand Helmet?
A. No! You do not know if it has been dropped on to a hard surface or been in an accident which would compromise the integrity of the helmet. Just because a helmet looks perfectly fine you have no way of knowing what is going on under the lining or shell and whether it would still protect you in an accident.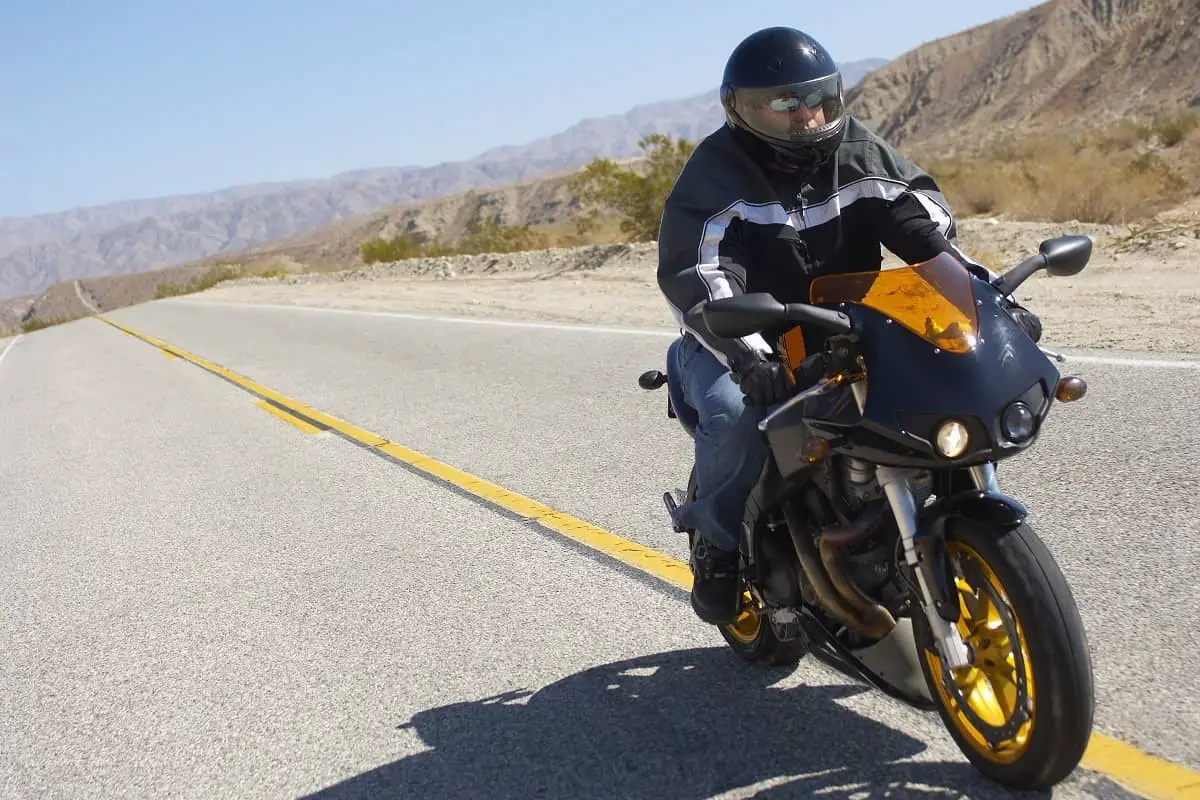 If you liked this post, why not share it with your friends.